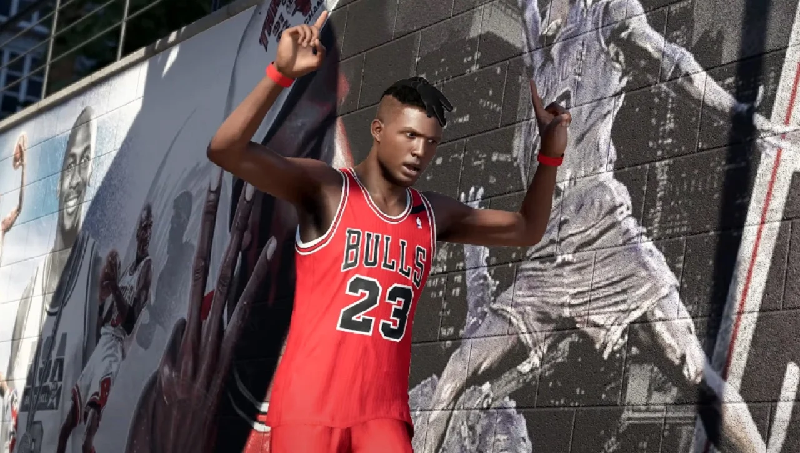 Completing the daily missions in NBA 2K23 is a great way to slowly rack up rewards without too much effort, and the easiest may be to answer a few trivia questions.
Nba 2K23 Music Trivia Answers
Music Trivia 3 Answers
In the popular television situation comedy "The Fresh Prince of Bel-Air," what was the name of the character played by Will Smith?
Rapper Childish Gambino was a co-star in which television series?
Which Diana Ross classic was sampled on the seminal "Mo Money Mo Problems" by one Notorious B.I.G.?
Music Trivia 4 Answers
The single "Jumpman" by Drake and Future from their respectable mixtape "What a Time to Be Alive" is named after the logo inspired by which former basketball player?
Nayvadius Wilburn is much better known by which alternative moniker?
In 1984, which time-honored rapper and which soul legend collaborated on the classic and compelling song "Unity"?
Music Trivia 5 Answers
As I was saying, Lauryn Hill, co-star of Sister Act 2: Back in the Habit, a film within the greater Sister Act Cinematic Universe… was a member of which Hip Hop trio?
Public Enemy hype man and timepiece aficionado Flavor Flav attempted to find love on which reality program?
In the year nineteen eighty-nine, The D.O.C. opened his track "It's Funky Enough" by asking which iconic question?
Music Trivia 8 Answers
According to members of Run DMC, while Peter picked peppers, Run did what?
Which rock artist had a brother who was also part of his band?
Kim Gordon provided indefectible bass and vocal for what band of noise rock pioneers?
Music Trivia 9 Answers
In Wu-Tang Clan's '94 hit, what is the title C.R.E.A.M. an acronym for?

Cash Rules Everything Around Me

"SOS" by Rihanna sampled "Tainted Love" recorded by Soft Cell in 1981. But who recorded the original and far superior version of "Tainted Love".
Musician Frank Zappa's band the Soul Giants became much more widely known after changing their name to what?
Who's got the best MyPLAYER fit in #NBA2K23 so far?

— NBA 2K (@NBA2K) September 10, 2022
NBA 2K23 rap battle answers
Below is all the NBA 2K23 rap battle answers for the Cole World quest:
Street Rap vs. Kendall:
I got lockdown defense so don't try to get mental
Check ya I'm with the extras, I'm eurostepping and flexing
I'll break your ankles and probably fix that wart in your foot
You don't have a lift pass you not supposed to ski here
End your career, throw a party on your own dime
I heard you're sleeping on me with your stuffed toy Piggie Smalls?
Rita's vs. Lil Mettle:
Got a little shine now you think you hotter than ovens.
You are not the type that these other playas are idolize.
And if you're hoopin, you're doo doo I'm poop scoopin'.
Hope it doesn't rain, since I caved the roof in.
I'mma pull up in your face like I know your addy.
I know you seen me skate I got nothin' but decks.
Came Back To Ball W. PhD Monk:
Whenever, wherever. Soon as I tough the leather.
Like your kindergarten teacher, I'm giving L's for free.
And I'mma take the rock like I went in that man's wallet.
Crazy how he laced up for the wall of shame.
And don't mumble it's a concrete jungle.
I call a iso, then I put the icing on.
Take off from a free throw, take off the durag.
Cross-over, half-spin, hit 'em with the hop skip.
How you gonna stop this nah how you gonna top this?
2K, who you're dealing with? You know I'm a savage.
The rock ain't safe, I'll take the money out your dresser.
You know who I am I'm a national treasure.
Dreamville Studio Session W. Bas:
Leave em frozen when I pull up for the jumper.
It's the playoffs, play y'all? Y'all beginners.
My arm in the rim look at shorty below.
Like Dr. J's afro you getting blowed out.
"Smile for the camera" chill? Yeah, no doubt.
This that rolling down the window on the flight feel…NEXT!
All of the above NBA 2K23 rap battle answers come courtesy of YouTuber etox39.
NBA 2K23 wiki :
NBA 2K3 is a 2002 sports video game developed by Visual Concepts and published by Sega for GameCube, PlayStation 2 and Xbox.
Developer(s)
Visual Concepts
Publisher(s)
Sega Sports
Series
NBA 2K
Platform(s)
GameCube, PlayStation 2, Xbox
Release
GameCube, PlayStation 2

NA: October 8, 2002
EU: March 28, 2003

Xbox

NA: October 8, 2002
EU: April 17, 2003

Genre(s)
Sports
Mode(s)
Single-player, multiplayer