Natalya Scudder, star of Below Deck Mediterranean, looked amazing in a strapless two-piece, but had to keep a firm grip on her breasts to prevent a wardrobe malfunction.
Star of the popular Bravo program Below Deck Mediterranean Natalya Scudder knelt on the sands of a Miami beach in a skimpy swimsuit that had fans swooning.
To prevent a wardrobe malfunction, one Below Deck star had to grip her boobs in a tiny strapless bikini.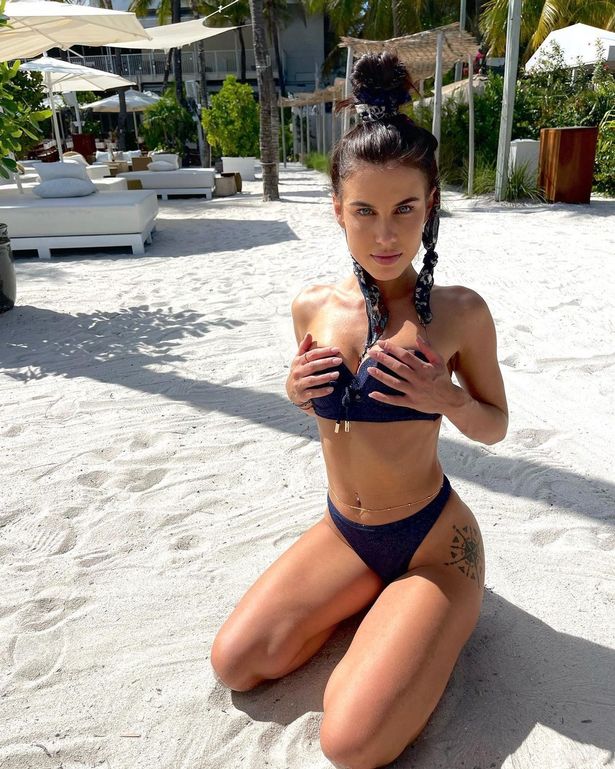 Natalya looked stunning in a navy blue bikini, the top of which was strapless and nearly fell off due to the two gold tassels knotted in a cute bow between her breasts.
Natalya's tight pants gave no hint as to what lay beneath, exposing her massive compass tattoo on the side of her ripped thigh.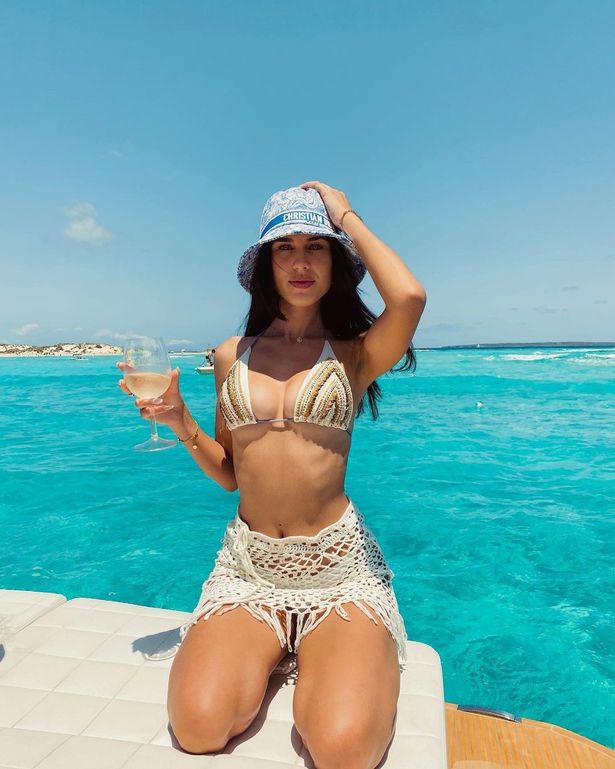 With the midday sun glinting off her toned stomach and shoulders, Natalya pulled her dark hair up into a high bun and tied it with two floral ribbons that cascaded down to her collarbone for a wet-look style.
Natalya held her breasts tightly with both hands as she draped a thin gold chain around her stomach, highlighting the gleaming piercing in her belly button.
She wore black eyeliner and a pale pink lippie and posed for the camera while looking straight into the lens.
Natalya, in a promotional photo shoot with Topaz Swimwear, appeared on Nikki Beach in Miami with the words, "The Capri set" as the photo's description.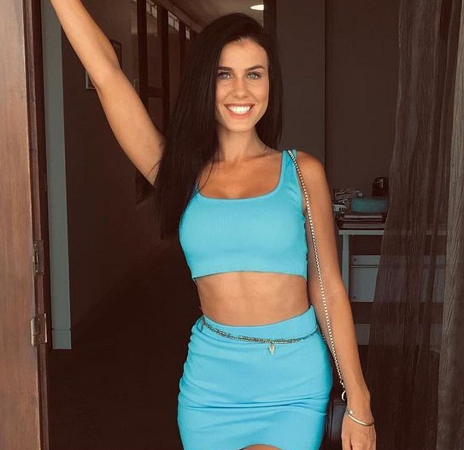 One fan gushed, "amazing as always," as the crowd raced to the comments section to express their admiration for the attractive celebrity.
Someone else praised her beauty, adding, "Hottest Below Deck stew of all time!"
An more supporter agreed, "Such a cutie!" while someone else gushed, "Thank you god for creating such an amazingly sexy woman!"
Natalya didn't stop there; she subsequently appeared on her Instagram Stories wearing a knitted bra top and grey skirt, and she was very stunning in both pieces.
The celebrity was wearing a crochet crop top that exposed her entire pale stomach and her black and white bra.
"Bad b*tch beach day coming up." she wrote as the photo's description.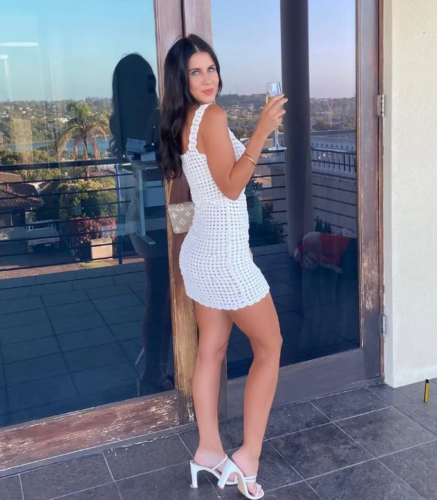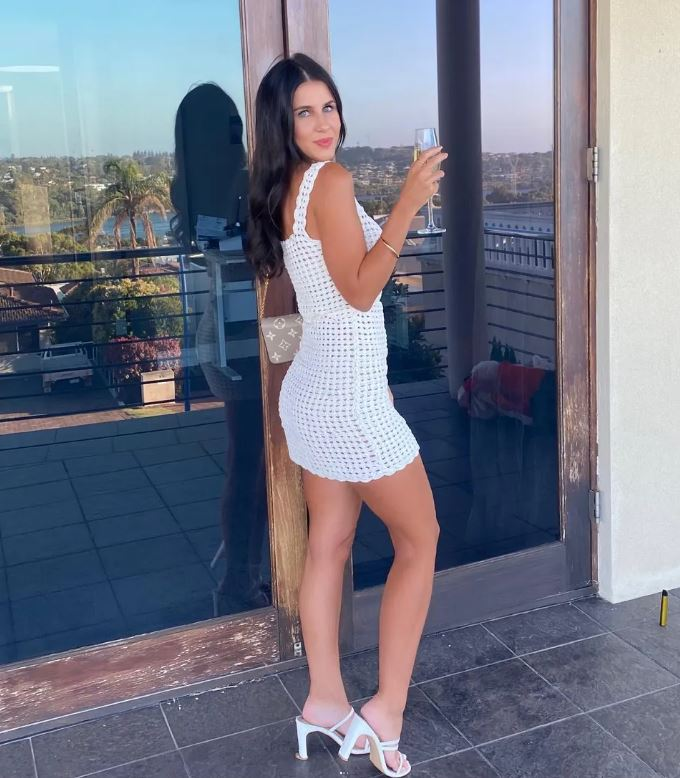 Later, Natalya flaunted her new sunburn and tan lines in a plunging turquoise swimsuit, spraying her face with suncream and letting her brown hair fall free over her shoulders.
Someone got a little sunburned at the beach today," she told her followers.
"I was a bloody idiot and did not apply my sunblock and now I'm the cremation station," she told fans while tugging down her tiny pair of shorts to show off her peachy rear.
Read also :