Starting today, Fall Guys and Naraka Bladepoint will have a crossover event with new game mode in Naraka and skins in Fall Guys. "Through the Fire," a new game mode for Naraka Bladepoint, will be available soon. This game mode is similar to team deathmatch, but with additional hazards such as the pendulum swinging in the arena. Meanwhile, the Viper Ning skin will be available in Fall Guys for 800 show bucks in two days.
Naraka Bladepoint X Fall Guys Crossover – Through the Fire
Because Through the Fire is a casual multiplayer mode, your performance will have no effect on your rank. While fighting monsters and other players, you must also avoid giant swinging pendulums. There's no stopping the impact of these massive hazards — if you don't move, you'll be knocked back. If you fall into the water, you're out.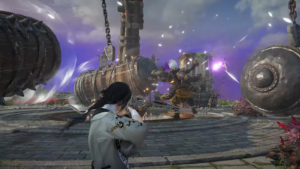 According to Naraka's update page, two Souljades that are exclusive to this mode are also available. Both of these Souljades allow you to knock enemies back and launch them off the small map. Uppercut Slash is useful on katana, spears, and dual blades. Lethal Descent allows you to stomp the ground and inflict damage on enemies, with the severity of the damage increasing with the length of your fall. On impact in both cases, the image of the pendulum appears.
Regarding the Fall Guys visuals, the bean you see in the trailer cannot be controlled in gameplay. Instead, the game's lobby is decked out with a variety of Fall Guys-related decorations.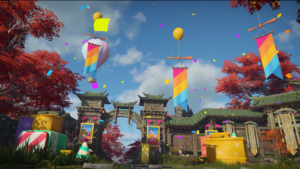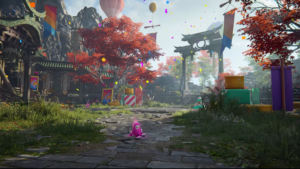 The video does not specify the number of players in each map, but the play area is significantly smaller than that of a typical Naraka Bladepoint map. Since there are no Fall Guys-inspired cosmetics in the trailer, the crossover might be limited to the special mode.
Naraka Bladepoint X Fall Guys Crossover – Viper Ning Bean