Riot Shield is one of the most contentious weapons in MW2, and players are pleading with Infinity Ward to nerf it.
MW2 players beg devs to nerf Riot Shield
Riot Shields are universally despised because, when not in use, they essentially protect an Operator's back from any damage. The constant presence of Operators wielding Riot Shields on Shipment has become particularly vexing. Because of the map's close quarters environment, players will frequently encounter enemies with their backs turned.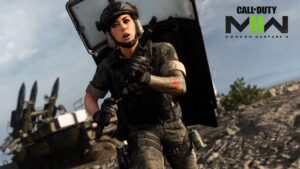 Unfortunately, this type of advantage vanishes when the opponent's shell nearly covers their entire back end. The shield's stopping power becomes even more perplexing when armor-piercing rounds fail to penetrate it.
A large number of MW2 players have taken to Reddit to express their displeasure with this unwelcome trend. "The shield in its current form deflects damage in probably more than 1/4 of a player's available hitboxes and has almost no drawbacks," one post said of the Riot Shield's capabilities.
Carrying a riot shield on your back needs to be nerfed
by u/clembo3 in ModernWarfareII
"For people who only want to win, choosing a smaller hitbox with no drawbacks over some other crappy perk is a no-brainer," they continue. As a result, it is unbalanced. Hundreds of comments on the same thread agree with the poster.