Building 21 is a new location in MW2 DMZ, and it is sure to pique the interest of players eager to get into the game and check it out. However, even after hours of searching, players have been unable to locate this building.
MW2 – How to find Building 21 in DMZ
The reason for this is that the area is not yet live in-game. According to Infinity Ward, the area was not supposed to be available when the Season 1 Reloaded update was released. Instead, the developers will update DMZ and release Building 21 in secret. According to Charlie INTEL, this update will not be made public. When Building 21 is released, players will have to figure it out for themselves.
This will most likely result from players discovering Building 21 Keys, which will allow them to enter the area. There's no official word on how to obtain the keys yet, but it's safe to assume that players will find them in the same ways that keys are found in the DMZ. This entails killing and looting AI, as well as opening containers and searching buildings/Strongholds.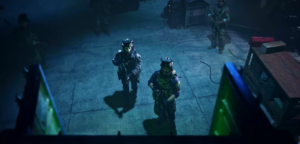 Once Building 21 is open, players will be able to go there and extract the Chimera assault rifle, as well as likely face hordes of AI. We'll be sure to update this article with more information once players discover that Building 21 is now operational in the DMZ. Until then, keep looking for ways to get into the new area.
About Call of Duty: Modern Warfare II
Call of Duty: Modern Warfare II
Developer(s)
Infinity Ward
Publisher(s)
Activision
Writer(s)

Brian Bloom
Eric Anderson
Justin Harris
Matthew Haraza Davis

Composer(s)
Sarah Schachner
Series
Call of Duty
Engine
IW 9.0
Platform(s)

PlayStation 4
PlayStation 5
Windows
Xbox One
Xbox Series X/S

Release
October 28, 2022[a]
Genre(s)
First-person shooter
Mode(s)
Single-player, multiplayer