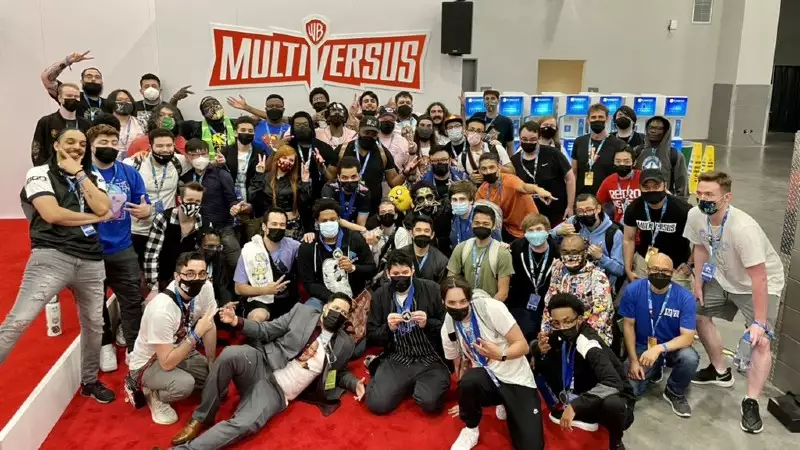 This year, the Fighting Game Community (FGC) was able to attend EVO 2022 in person as they were able to watch pro gamers compete and play their favorite games, including the free-to-play  fighting game, MultiVersus at EVO 2022.
Exclusive items available to players are an Evo 2022 profile icon and an Evo 2022 banner with the game's playlist on a gradient background. The signature three-panel Evo logo is also prominently featured.
Visit https://t.co/9lWnnIpnUB and redeem your #Evo2022 exclusive items using the code: EVO2022

Items will be available in player accounts at the start of Season 1 #MultiVersus #MVSEvo pic.twitter.com/TCbTZDPL58

— MVSGaming (@MVSGaming) August 6, 2022
How to redeem your MultiVersus Evo items ?
Follow 4 steps below to redeem your MultiVersus Evo items :
Visit the MultiVersus website.
Create or sign in to your WB Games account to continue.
Type EVO2022 code

 in the bar to claim the items

After typing in the code, a confirmation should appear which congratulates you on unlocking your items.
However, players shouldn't expect to receive their exclusive items right away, as Evo-inspired cosmetics will appear in their inventory at the start of the recently delayed first season.
MultiVersus

Developer(s)

Player First Games

Publisher(s)

Warner Bros. Interactive Entertainment

Director(s)

Tony Huynh

Engine

Unreal Engine 4

Platform(s)

Microsoft Windows
PlayStation 4
PlayStation 5
Xbox One
Xbox Series X/S

Release

2022

Genre(s)

Fighting

Mode(s)

Single-player, multiplayer