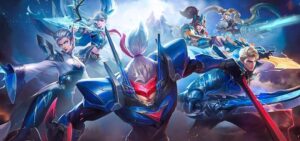 This article will go over everything we know so far about Mobile Legends leaks for February 2023, including new skins, events, and heroes.
Mobile Legends February 2023 Leaks: Upcoming skins
Players will receive the Saber 'Iron Hound skin in the newly revamped February Starlight Pass. Players, like in previous Starlights, would be able to obtain the Starlight Exclusive Saber 'Iron Hound' skin by purchasing the Starlight Pass.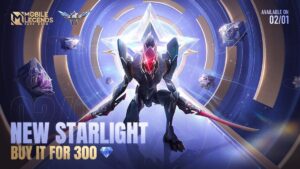 However, players would no longer be able to select their preferred skin from a list of four other skins. Besides, this new Revamped starlight would cost 300 Diamonds to purchase, making it more accessible to the majority of players.
Upcoming events and skins
MOONTON GAMES has confirmed that a new Jujutsu Kaisen collaboration skin event will be released soon. This unique anime Collabor Event with Jujutsu Kaisen will include four skins for four different heroes.
Heroes and the collab skin they would be having:
Yin: Itari Yuji Jujutsu Kaisen skin
Melissa: Mobara Jujutsu Kaisen skin
Julian: Megumi Jujutsu Kaisen skin
Xavier: Gojou Satoru Jujutsu Kaisen skin
Other leaks indicate that the Melissa, Mobara Jujutsu Kaisen collab skin will be available in the event's first 10X draws. Little else is known about the event, but we anticipate its release on February 18th, 2023.
Leaks have also revealed that the upcoming Valentine's event, which will take place this February, will include two new Valentine's skins for Fanny and Claude. The previously existing Valentine's skins of Alucard, Miya, Clint, and Layla will also be available to players. This could arrive by the 6th of February.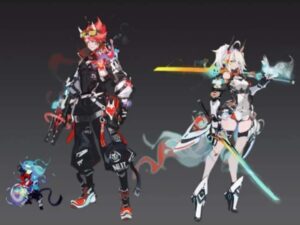 Brody would receive an MPL-exclusive hero skin. This skin has cool in-game effects that increase the hero's coolness as an MPL superstar.
Floryn, the Support Hero, will receive a new elite skin in February. The name of this new Elite skin is 'Paw Flower'. This skin has effects that make her appear cool as a Ranger who guides and protects Plant Life, due to its Green aesthetic.
New heroes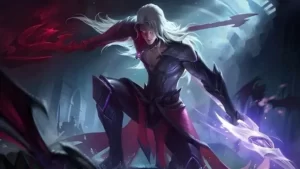 A fresh hero Arlott has been on the advanced server for quite some time. Now, he is prepared to be officially accepted into the original Mobile Legends server. This new hero is renowned for having Lancelot-like abilities, as he can blink and dash through enemies. He also possesses a Passive ability that detects and buffs him against enemies hiding in bushes or attempting to ambush him.
He also has a powerful Ultimate that can sweep enemies away in a specific direction. In short, this Fighter hero would be enjoyable to own and use. Within the first week of release, Arlott would also release his Basic skin, which players could obtain for as little as 55 diamonds. He is set to be released on February 16th, 2023.
That's all the information we have on the Mobile Legends leaks for February 2023.