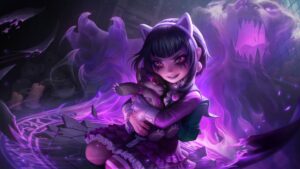 Here's everything we know about when LoL patch 13.3 will be released, including some of the major changes that were introduced in 13.2.
When will LoL patch 13.3 be released?
Patch 13.3 is scheduled to be released on Wednesday, February 8th.
Patch details
So far, information on the planned contents of Patch 13.3 is limited. The hacks at Riot Games have created a situation that has thrown a wrench into things. As a result, a significant portion of the changes and new content introduced in patch 13.2 have been pushed back to this update. You can view the full list of changes in League of Legends Patch 13.2 for more information, but here are the most significant ones.
Since Annie's pick rate has been falling, her abilities are being changed to increase it. Pyromania, Annie's passive ability, will have full stacks at the start of the game and each time you respawn, allowing you to use it immediately.
Her W ability Incinerate's mana cost has been reduced, and her E ability Molten Shield's shield will do more reflected damage and be stronger at lower levels. After the patch, Tibbers' health and resistance will now scale with your ability power, making him significantly harder to kill.
The visual overhaul of Ahri, originally planned for Patch 13.2, has now been confirmed for Patch 13.3. A complete makeover is being given to all of Ahri's skins and artwork. Her backstory is getting a facelift, and her lines are being rerecorded.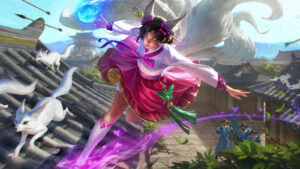 ADCs will benefit from improvements to base mana and mana regeneration across the board. In addition, many ADC-focused items will be buffed and reworked.
LoL patch 13.3 notes
Phreak aims to achieve at least a 50/50 split between ranged and melee support but it should be fine if it shifts to 70/30 in favor of melee support.
A preview of Support changes slated for 13.3, in video formhttps://t.co/tUHHe7eUmu

I'm expecting there to be more iteration here

— David Turley (@RiotPhreak) January 29, 2023
Alistar
Passive: Triumphant Roar
Self-heal: 23-142 (scaling with level) >>> 5% max health
Ally healing: 46-284 >>> 6% of Alistar's max health
Q: Pulverize
Mana cost: 55-75 >>> 50-70
AP ratio: 50% >>> 70%
W: Headbutt
Mana cost: 65-85 >>> 50-70
AP ratio: 70% >>> 90%
E: Trample
50-90 >>> 50-70
AP ratio: 4% per tick >>> 7% per tick
Braum
Base Stats
Base health regen: 8.5 >>> 10
Base health: 610 >>> 640
Passive: Concussive Blows
Consecutive blows target immunity: 8/6/4 seconds at lvl 1/7/13 >>> 8/6/4 seconds at lvl 1/6/11
Q: Winter's Bite
Nautilus
Passive: Staggering Blow
Bonus damage: 8-110 >>> 14-116
W: Titan's Wrath
Mana cost: 80 >>> 60
Shield base health: 40-80 >>> 50-90
E: Riptide
Magic damage: 55-175 + 30% AP >>> 55-195 + 50% AP
Pantheon
Base Stats
Attack speed at lvl 1: .644 >>> .658
Q: Comet Spear
Mana cost: 30 >>> 25
Cooldown: 13-8 >>> 11-7
Pyke
Q: Bone Skewer
Attack damage scaling: 60% >>> 100%
E: Phantom Undertow
Damage: 105-225 >>> 105-265
Rakan
Q: Gleaming Quill
Damage: 70-250 + 70% AP >>> 70-290 + 90% AP
Heal: 30-115 >>> 40-210
W: Battle Dance
Thresh
Passive: Damnation
AP and Armor per stack: 1 >>> 1.25
Q: Death Sentence
Damage: 100-260 +50% AP >>> 100-280 +75% AP
W: Dark Passage
Cooldown: 22-16 >>> 21-17
E: Flay
Cooldown: 13-10 >>> 12-10
AP ratio: 40% >>> 60%
About League of Legends
League of Legends
Developer(s)
Riot Games
Publisher(s)
Riot Games
Director(s)
Andrei van Roon
Producer(s)
Jeff Jew
Platform(s)
Release

Microsoft Windows
October 27, 2009
OS X
March 1, 2013

Genre(s)
MOBA
Mode(s)
Multiplayer