The new Minecraft AstraLex Shaders pack contains many unique features. The ultimate goal of this shader pack is to provide content creators with a significantly improved visual experience so that they can make more cinematic Minecraft content while also enjoying a better visual gaming experience.
In order for AstraLex Shaders to work properly, users must have Optifine 1.19 or an earlier version installed. AstraLex Shaders will be used in your world automatically once Optifine is installed.
Minecraft AstraLex Shaders – Screenshots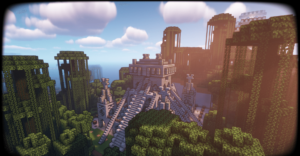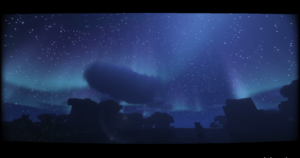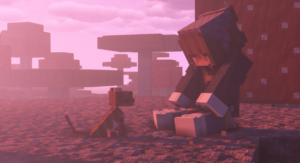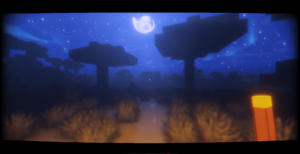 Minecraft AstraLex Shaders – Installation Guide
Download and install the Optifine HD on your Minecraft client!
Now go to:

Mac OS X => ~/Library/Application Support/minecraft
Linux => ~/.minecraft
Windows => %appdata%\.minecraft

Search for the "shaderpacks" folder.
Copy downloaded zip file in the shaderpacks folder.
Select shader in-game from Options -> Video Settings -> Shaders.
Requirements:
Minecraft 1.7.10 or above, 1.17.x or 1.18.x is highly recommended.
The latest version of Optifine.
A discrete GPU.
Minecraft AstraLex Shaders — Download Links
Something You Should Know
We do not download and upload any shaders / mods on our server.
We use only links from the official developer, they are 100% safe.
We do not modify or edit the files in any way.
 LexBoosT is the creator of AstraLex Shaders
Supported GPUs:
Nvidia
AMD
Intel
Apple
Linux
Styles:
Cartoon Shaders
Shader Packs
Minecraft AstraLex Shaders — Update Logs V53.0
Decrease Vibrance/Saturation to achieve a more natural color.
Changing the TAA jitter offset.
Improve the offset of Chromatic Aberration.
Clouds are a little fluffier.
Better water noise.
Minecraft Wiki
Minecraft
Developer(s)
Mojang
Publisher(s)

Mojang
Xbox Game Studios

Sony Interactive Entertainment

Designer(s)

Markus Persson
Jens Bergensten

Artist(s)

Markus Toivonen
Jasper Boerstra

Composer(s)
C418
Series
Minecraft
Platform(s)
Release
Genre(s)
Sandbox, survival
Mode(s)
Single-player, multiplayer