Maura Higgins has been basking in the warm rays of the sun at Tulum's Azulik Resort and has been posting photos from her trip on social media.
Maura Higgins was breathtaking in a skimpy white bikini…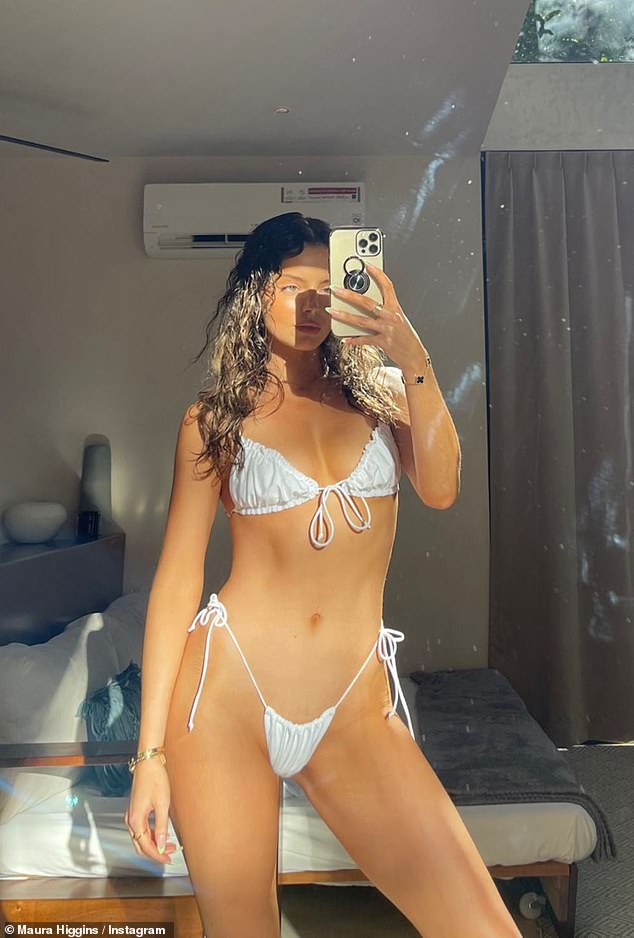 The Love Island contestant posed in the window light, showing off her incredible body in the revealing swimsuit.
The skimpy bikini revealed almost nothing about her figure, drawing attention to her incredibly toned abdominal muscles and legs.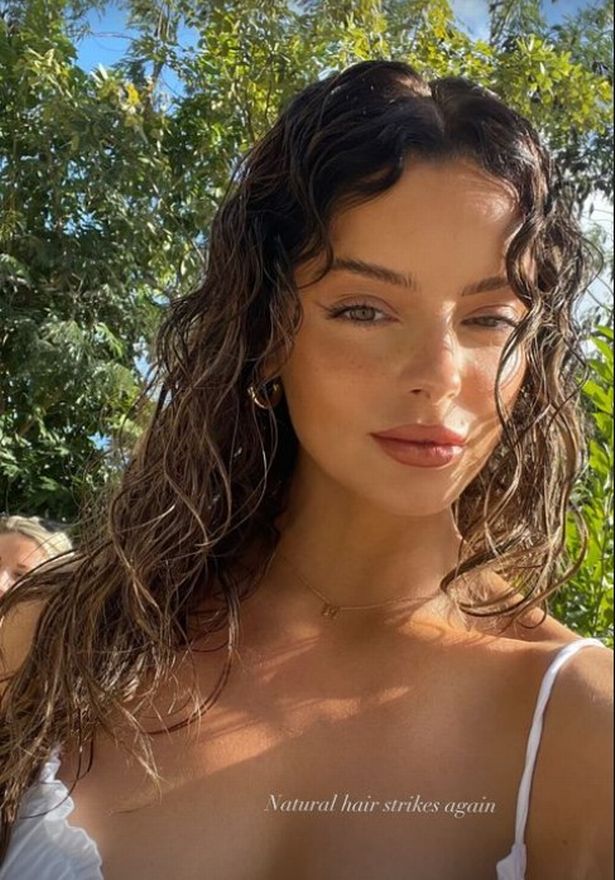 Maura's natural curls were on display as she posed for a photo, revealing her stunning brunette hair.
The Irish beauty has just hours ago wowed her followers with another bikini photo of her lounging on the beach, and now she's back with another sensational Instagram snap.
She risked a wardrobe malfunction by wearing a tiny bikini top, but her toned and tanned body looked great.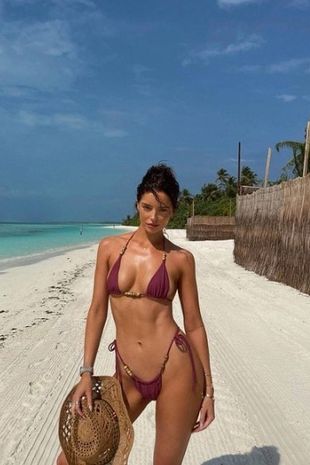 Her small waist was highlighted by a matching set of briefs that sat high on her hips and were decorated with gold beads.
Coyly posing on the beach, Maura wore a cowboy hat to top off her outfit.
To accompany the breathtaking photographs, she wrote: 'Good morning Mexico'.
The stunning woman posted photos from the airport on Thursday, where she sipped champagne before her flight.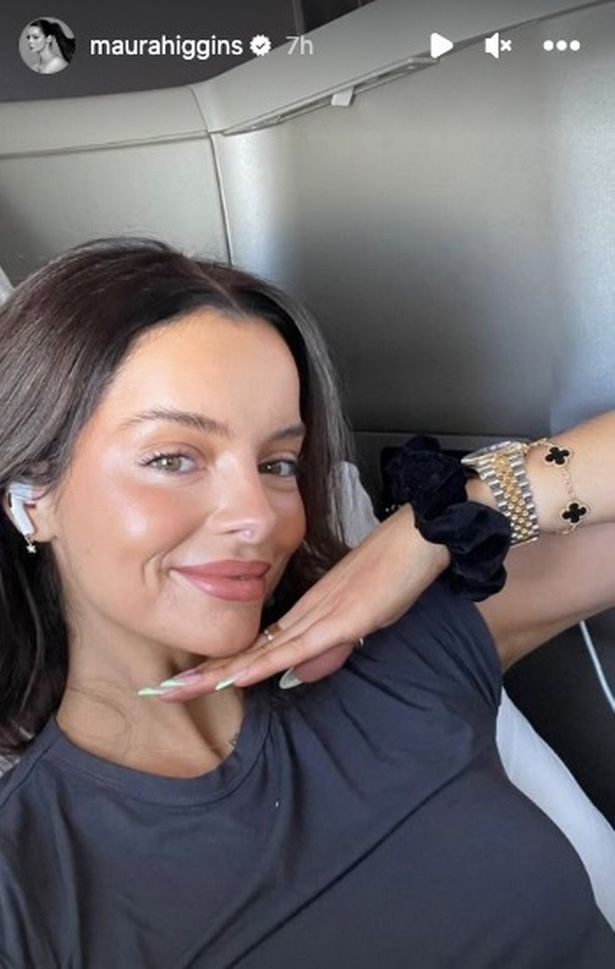 The model and social media influencer later captioned a photo of her extravagant in-flight meal with the phrase "loves being in the clouds."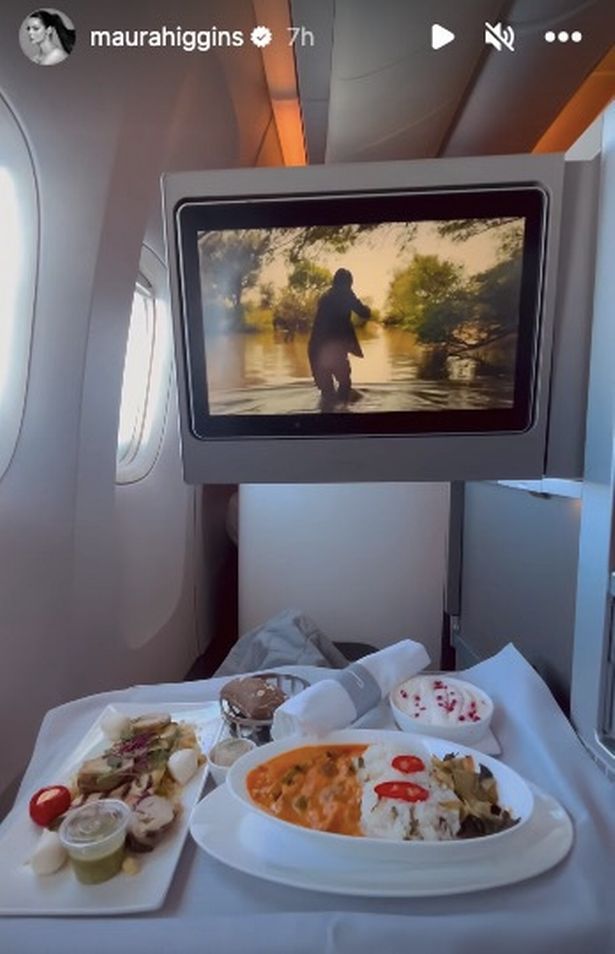 The flight time from the United Kingdom to Mexico is roughly 12 hours, so Maura had some downtime during the flight and used it to talk about her skincare routine on her story.
She said, "up close, it's not great… even though I get compliments on my skin all the time." the redness is intense, and the bumpiness is noticeable. This still looks like nappy rash, so it's not great.
The sight of Fifty Shades of Grey's Jamie Dornan, Maura said, made her jaw "hit the floor."
She posted a selfie of the two of them smiling and tagged it, "wearing grey for Mr Grey," a cheeky reference to his role as Christian Grey in the Fifty Shades of Grey film series.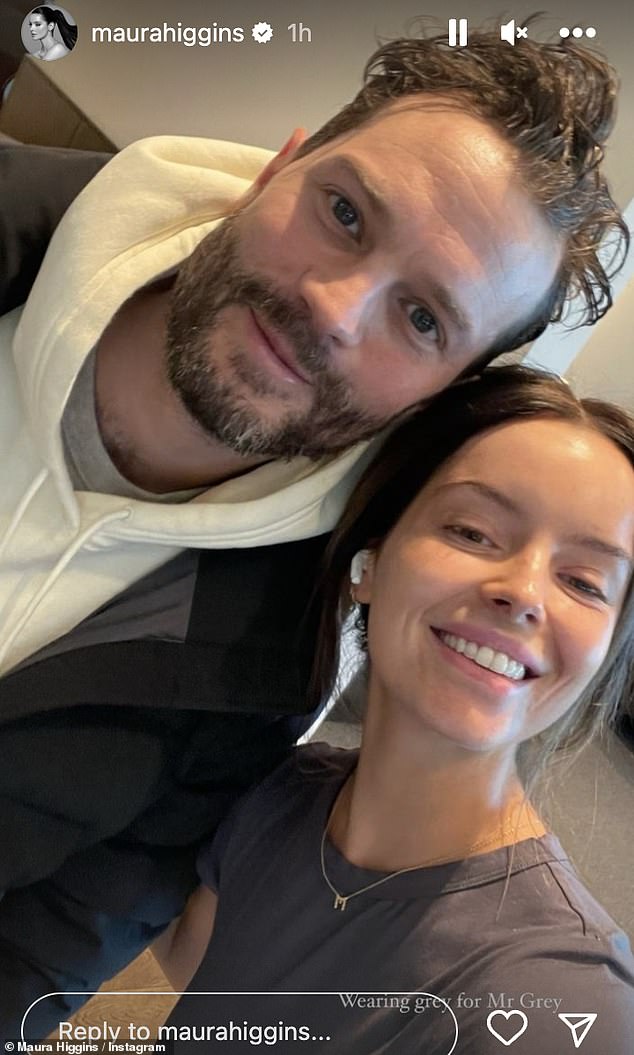 Ireland's TV star Maura posed without any makeup to highlight her natural beauty and cut a sporty figure in a grey T-shirt with short sleeves.
She smiled broadly, pulled her dark hair back into a ponytail with a few strands framing her face, and posed with Jamie.
Jamie of The Fall opted for a laid-back look of a grey T-shirt, white hoodie, and black padded jacket.