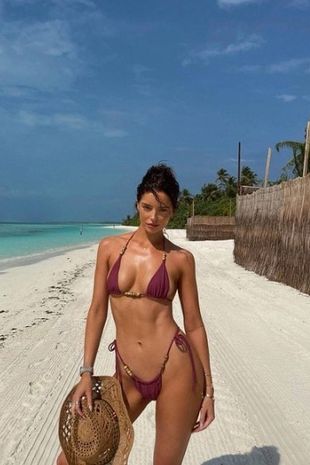 Maura Higgins, a former contestant on the reality TV show Love Island, has posted photos of herself on social media lounging in an extremely skimpy bikini.
Fans went crazy when Maura Higgins wore her tiniest bikini to a photo shoot in the sun
The model posted pictures of herself on the beach in Mexico to Instagram this morning, showing off her toned body in purple swimwear and a straw hat.
She told: "Good morning Mexico,"
Snap! Maura stretches out in the sand, teasingly pointing her cowboy hat. In another, she gives the camera a direct gaze to emphasize her modeling skills.
As a result of the post, Maura's fans and followers have showered her with praise.
One admirer called her a "goddess," while another called her "body goals."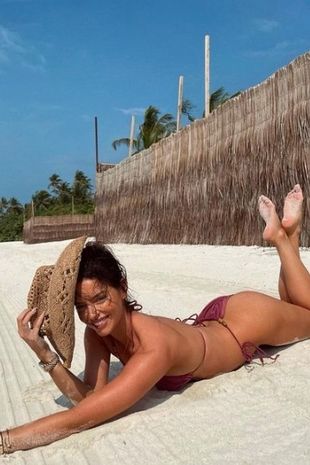 Maura had hinted on her Instagram that she was leaving the country by posting a photo of herself on a transatlantic flight.
She posted a selfie from her airplane seat and later used the platform to share vlogs from the trip in which she discussed skincare products.
The reality TV star went with a laid-back look for his flight, wearing a hoodie, dark pants, and a t-shirt.
About Maura Higgins:
Maura Higgins (born 25 November 1990) is an Irish television personality, presenter and model. She finished in fourth place on the fifth series of Love Island 2019. Since the show, she has collaborated with numerous fashion and makeup brands. She was a contestant on Dancing on Ice. Higgins has been a presenter on This Morning and hosted the Irish version of the reality television competition Glow Up.