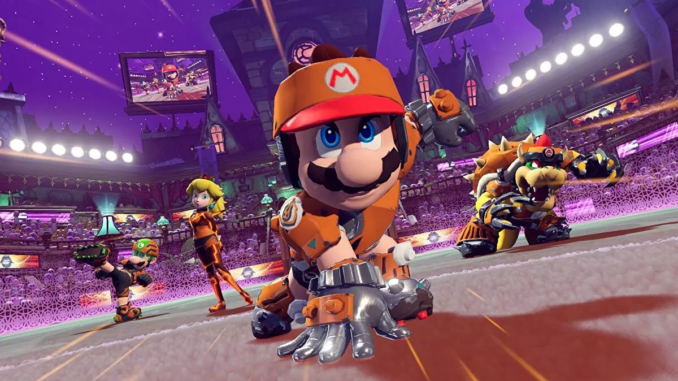 Mario Strikers Battle League Release Date :
Mario Strikers: Battle League was released on June 10, 2022 . However, Nintendo is aiming to remedy this with its DLC content to be released starting this week, as Nintendo has announced.
The first post-launch content for Mario Strikers: Battle League will be released this Friday, July 22.
Nintendo posted that "Mario Strikers: Battle League" would be getting two more updates before the end of 2022. So some other iconic Mario characters may hit the field.
Two more free updates – adding new characters, stadiums and gear sets – are on the way for #MarioStrikers: Battle League Football in 2022! pic.twitter.com/SfAJrbynNF

— Nintendo UK (@NintendoUK) July 19, 2022
Mario Strikers DLC update : 2 new characters and new the Desert Ruin Stadium
With the first wave of DLC, Mario Strikers: Battle League is adding two brand new characters for free  : Daisy and Shy Guy
Shy Guy, on the other hand, is an "all-rounder whose gear choices are key."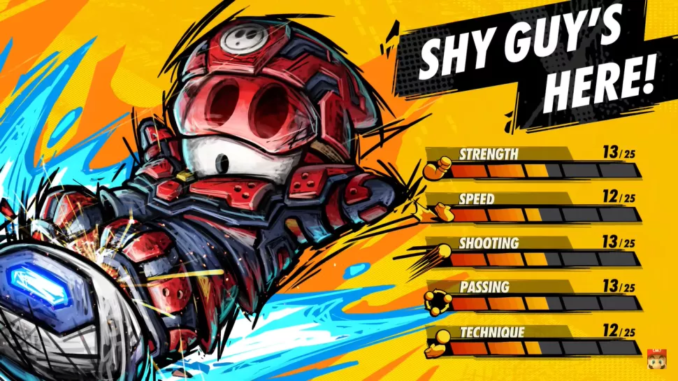 Daisy is described as a "technique type who won't get knocked down .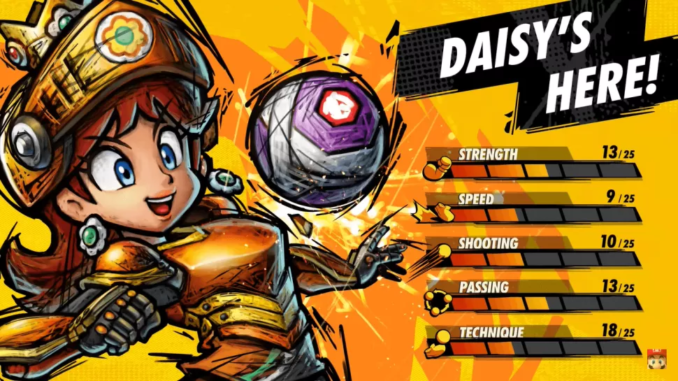 The first major update to Mario Strikers: Battle League adds the new Desert Ruin Stadium, which you can select for quick matches or set as your club's stadium.
Mario Strikers: Battle League wiki :
Developer(s)

Next Level Games

Publisher(s)

Nintendo

Director(s)

Devon Blanchet

Producer(s)

Carmine Carpino
Kerry McGaffney
Kelsey Primar
Tom Szymanski
Kensuke Tanabe

Designer(s)

Matt Smits

Artist(s)

Barret Chapman

Composer(s)

Chad York
Darren Radtke

Series

Mario Strikers

Platform(s)

Nintendo Switch

Release

June 10, 2022

Genre(s)

Sports

Mode(s)

Single-player, multiplayer