Star of the BBC soap opera EastEnders, Maisie Smith, looked absolutely stunning in a recent TikTok video in which she toured her new home with boyfriend, The Wanted's Max George.
TikTok users are warned of "sensitive content" before viewing a post featuring Maisie Smith in a TINY bikini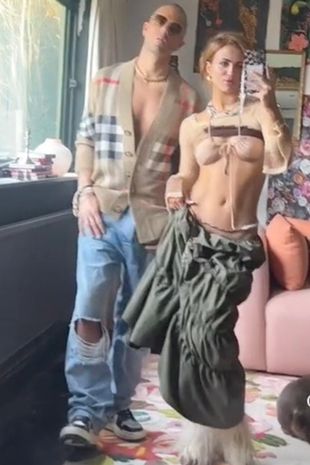 After Maisie Smith posed in a skimpy bikini in a recent TikTok video, her fans were confused by the "sensitive content" warning they saw.
While showing off her new home in a video shared on social media, Maisie, 21, looked absolutely stunning as she was joined by her beau, Max George, 34.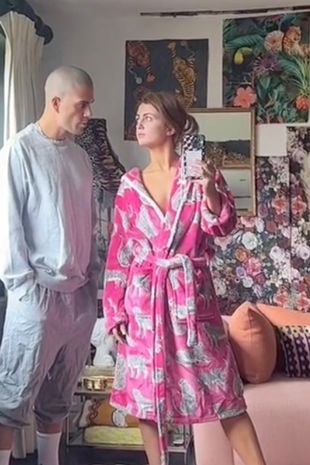 Since meeting the former EastEnders actress last year on the Strictly Come Dancing tour, Max has fallen hopelessly in love with her.
Since then, the couple has been unable to spend time apart and has been posting adorable couple selfies all over their Instagram accounts and going on multiple romantic trips.
Max asked Maisie to move in with him last month by hiding a set of new keys labeled with her name in a bag of pick 'n' mix they shared on a date.
There appears to be no hitches in the couple's new life together, but Maisie revealed that the couple "cant pick a wallpaper" on TikTok.
In the music video for "Wallpaper Samples," the 21-year-old model stole the show by posing with the lead singer of the band The Wanted.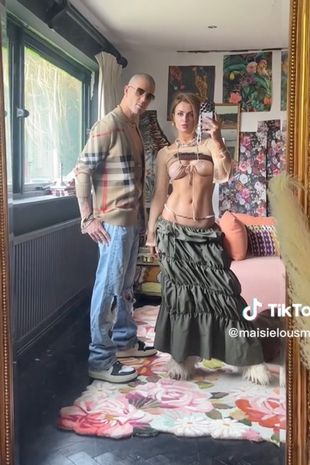 Maisie wears a pink robe and pink fluffy slippers at the beginning of the clip, which she films in the reflection of a large golden mirror; Max, in contrast, wears long-sleeved, baggy grey pyjamas, white socks, and sliders; both of them appear sad.
But then the movie cuts to a different scene in which Max is dressed in a baggy cardigan, no shirt, ripped blue jeans, trainers, and sunglasses.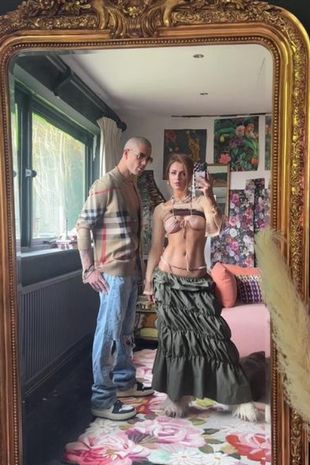 Maisie, however, stole the show by baring her toned abs in a skimpy beige bikini, long green tiered skirt, and oversized fluffy snow boots, to a mixed reception from her devoted followers.
Others didn't understand why they were being warned about "sensitive content" before they could watch the video.
Both "Why did this have a warning over it?" and "Did anyone else get a'sensitive content' warning?" were posted by users.
This wasn't because of Maisie's sexy outfit, but rather the song she picked. Lola Young's "Don't Hate Me," which accompanied the clip, featured sexually explicit lyrics.
READ NEXT: