It's little wonder Max George is head over heels with Maisie Smith; the girl posted a sexy room video on Instagram displaying her sophisticated sense of style.
Maisie Smith wowed the crowd in a skintight dress with a sultry cut-out

The ex-EastEnders actress stunned her 1 million followers with a video of her stylish outfits posted to her Instagram stories.
Maisie posted a series of photos to her official Vinted account in which she flaunted the stunning new wardrobe she is selling.
Maisie looked stunning in a variety of dresses, but the lilac number that clung to her hourglass form and flashed skin owing to a cut-out at the waist was the show-stopper.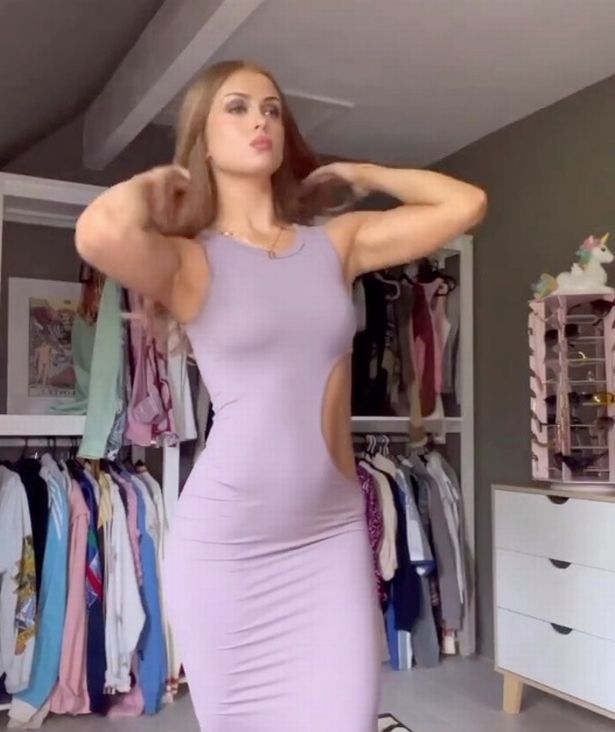 Maisie thrust her hip out and posed with her hands behind her back so that the dress would hug her curves.
Her strawberry blonde hair was parted down the middle and hung beyond her shoulders in a sleek way.
In another, she is seen twirling her hair and staring out of the frame.
Maisie thanked her Vinted followers for supporting her business and informed them that she often added new items to her store.
The ex-Strictly star either hadn't uploaded the pastel frock on her Instagram yet or it sold out swiftly.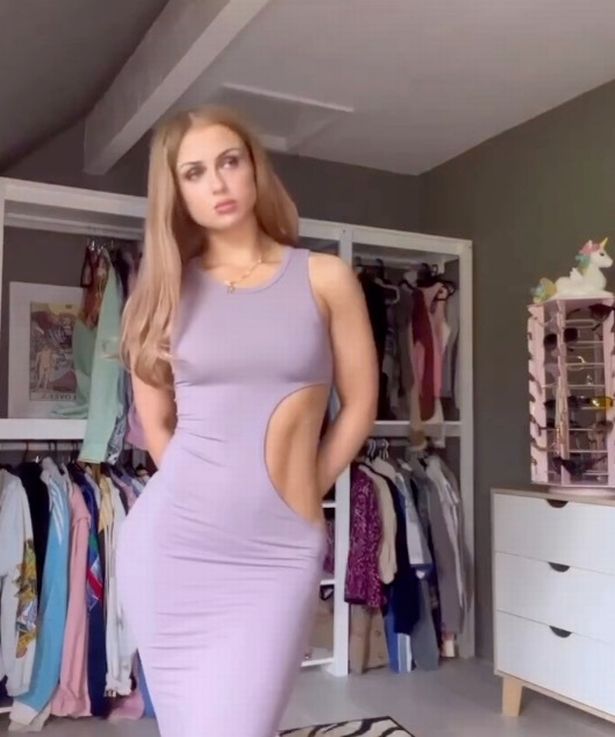 However, she also had a few other dresses for sale, each of which cost between £15 and £20.
And judging by the racks of clothing behind her in the video, Maisie could probably turn a tidy profit off of selling her old threads.
Recently, Maisie and her boyfriend, Max George, raised a stir by appearing on the ITV quiz show The Chase.
Max failed to answer Bradley Walsh's questions about his relationship with Maisie because he had no idea they were dating.
Max was asked if he planned to propose, and he dug into his pocket as if looking for an engagement ring.
He remarked, "Funny you mention it," as Maisie sprang out of her chair as if Max were ready to get down on one knee.
SEE MORE: