Maisie Smith posted pouty selfies of herself in her car, showcasing a seductive makeup look…
Maisie Smith posts pouty selfies of herself in her car, showcasing a seductive makeup look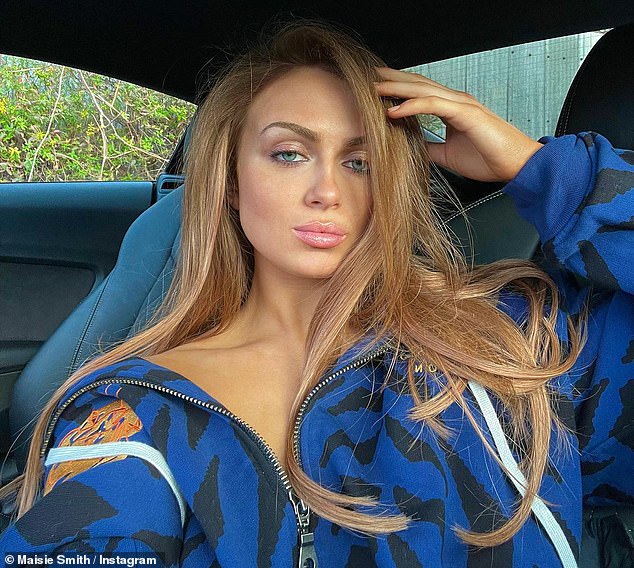 The soap star peered into her phone camera with her daring blue hoodie partially unzipped.
For the trio of photos she posted to her grid, Maisie let her strawberry blonde hair fall over her chest.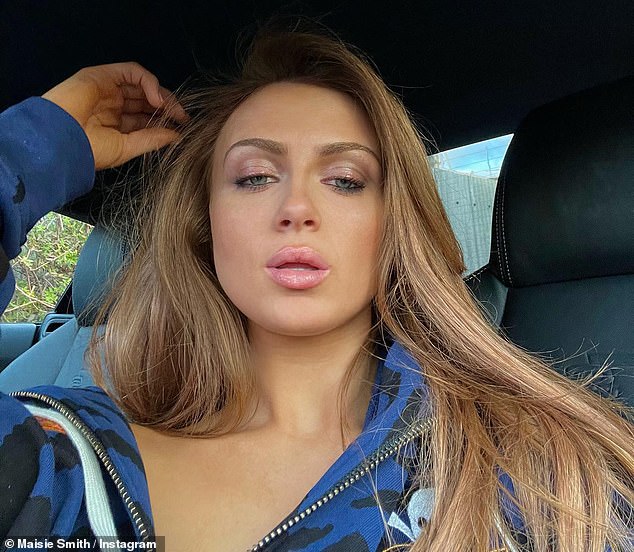 Meanwhile, the TV starlet captioned her photos with the phrase "Me, again."
Her 34-year-old boyfriend, Max George, labelled them as "Perfect" below.
Maisie and Max's stay at the Lee Marston Hotel and Spa in Warwickshire prompted widespread criticism after they posted 'inappropriate' photos to Instagram during their trip.
On Valentine's Day, the couple posted photos of their rose-decorated room alongside those of the expensive gifts (Louboutin heels and a teddy bear) that Max had gotten for Maisie.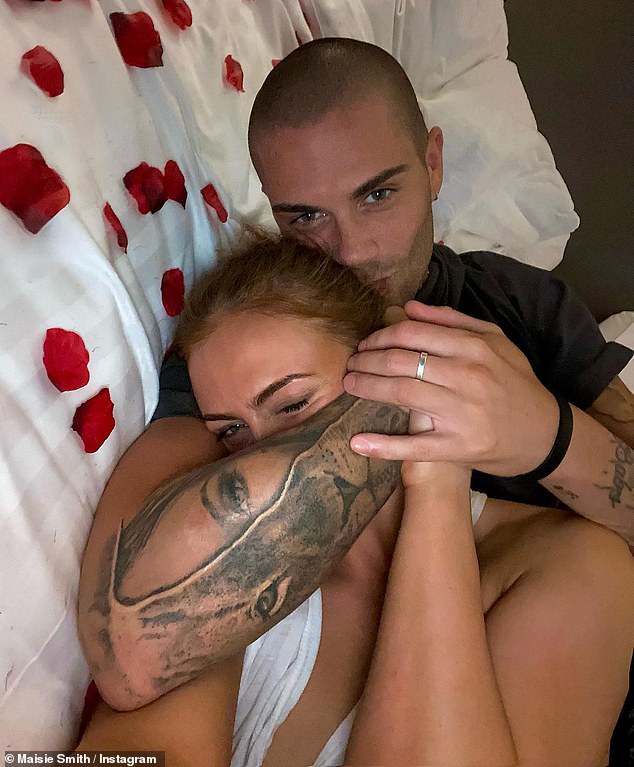 In light of the recent controversy surrounding the Balenciaga brand, however, some of its fans were less than thrilled to discover a gift bag from the label waiting for them in their bedrooms.
The brand's recent advertising campaign for BDSM-inspired handbags featured children and featured a legal ruling on child p*rn in the background of another image, both of which have angered consumers.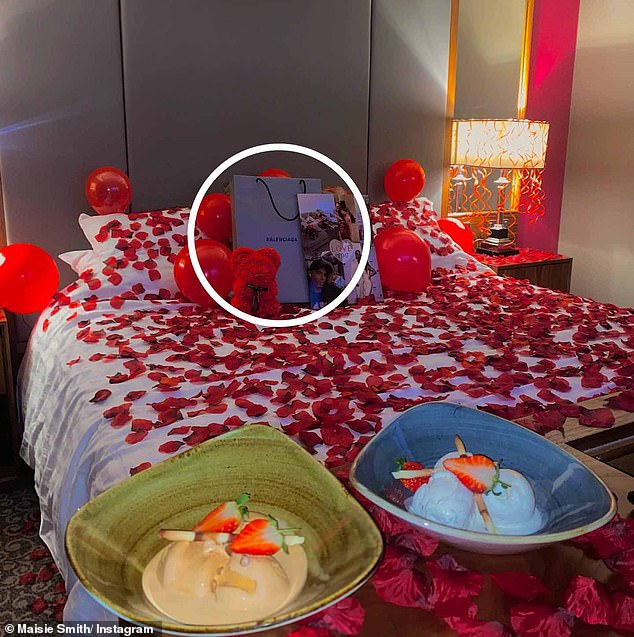 Last month, Demna, the creative director of Balenciaga, broke his silence to say that the legal documents for child p*rnography that were found on his set were a "unfortunate coincidence."
In December, there were two scandals. The first was the shoot where young kids held bondage-themed teddy bear bags on sets that looked like drunken parties.
Soon after, documents from a Supreme Court case about child p*rnography were found in the background of a different photoshoot that had happened months before the bears shoot.
When they happened at the same time, it was a PR disaster for the brand, which is owned by the European fashion giant Kering. Balenciaga and Demna have never been able to figure out how the papers got on the photoshoot.