Sophie Lloyd, Machine Gun Kelly's guitarist, has addressed fan speculation that she was responsible for the rumored spitting incident between the couple.
Sophie Lloyd slammed the rumors as disrespectful and baseless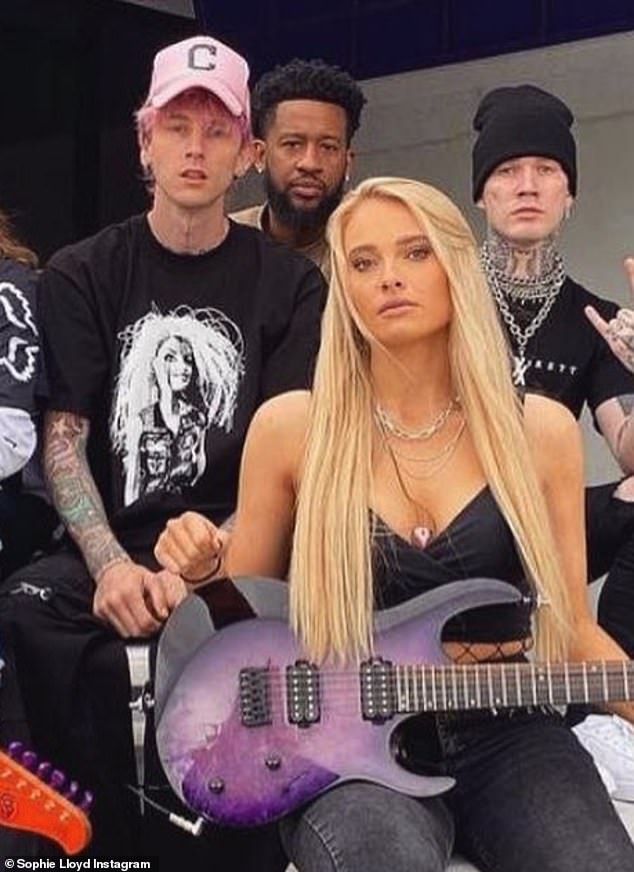 After fans speculated that she was responsible for his alleged split from Megan Fox, Sophie Lloyd slammed the rumors as "disrespectful and baseless."
The 26-year-old musician's management team released a statement:
'Sophie Lloyd is a professional, accomplished musician who has been needlessly dragged into the media based off of meritless accusations made by social media,' the statement began.
'Any suggestion that she has ever acted in an unprofessional manner or stepped out of her relationship are untrue. It's disrespectful to her as a female artist and poor journalism and social commentary to be reporting anything else.'
Christopher Painter is Sophie's boyfriend of more than five years.
Sophie celebrated Valentine's Day by posting a selfie with her man in which she referred to him as her "Valentine."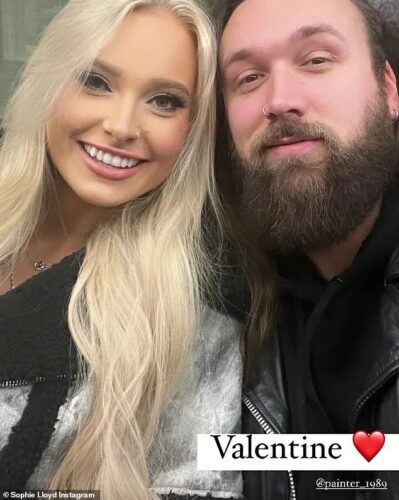 Megan and MGK breakup rumors began over the weekend after the actress posted a cryptic message on Instagram about "dishonesty" and then deleted all references to the rocker from her account.
She also abandoned MGK for MGK's musical rival, Eminem.
Megan, who has been dating Machine Gun Kelly since June 2020, shared a video in which she appears to burn a letter and a bag in a bonfire.
She also posted a series of extremely suggestive mirror selfies in which she was accompanied by a male friend, with the caption: 'You can taste the dishonesty/ it's all over your breath.'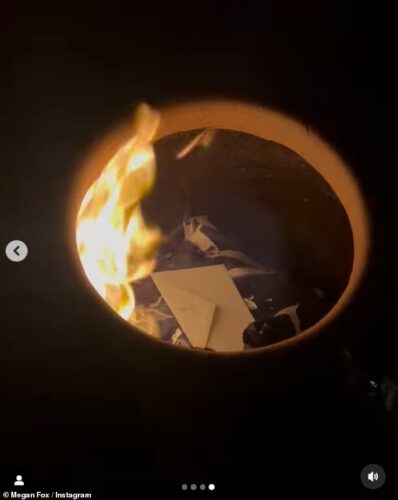 These are the words to a song by Beyoncé released in 2016 titled "Pray You Catch Me," which is about her husband Jay Z having an affair.
Megan responded to a fan in the comments section of the post right before she deleted her page, where the fan had suggested that 'Sophie,' widely assumed to be Sophie Lloyd, was to blame for the alleged relationship problems between MGK and Megan.
'He probably got with Sophie,' user wrote, and Megan joked, 'Maybe I got with Sophie.'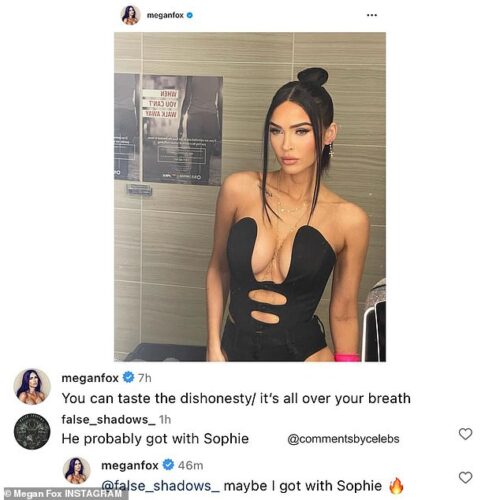 Immediately, MGK fans descended upon Sophie's Instagram, flooding the page with insults and comparisons of her appearance to Megan's.
However, many of Sophie's 788,000 followers defended her, telling trolls to 'leave her alone' and saying that she 'has nothing to do with' the current state of Megan and MGK's relationship.