Arabella Chi, a former Love Island star, posed in a skimpy bikini that barely covered her assets and then put on a busty display while taking a dip in the jacuzzi.
The latest photo of Arabella Chi's stunning body risked getting her banned from Instagram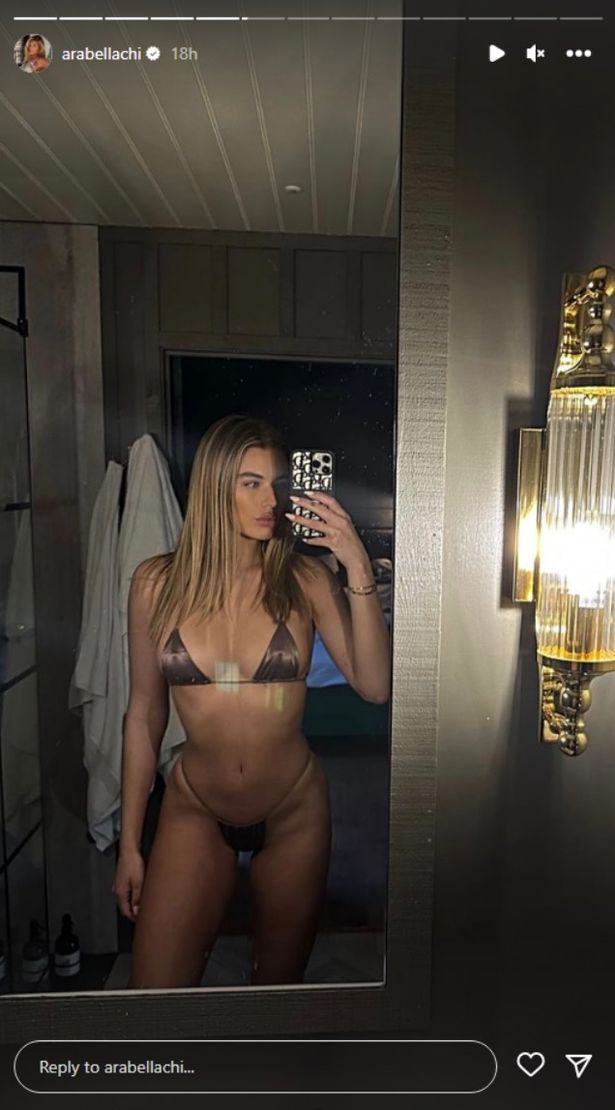 The 31-year-old woman took a selfie in a mirror while wearing a brown satin-look triangle bikini.
The two piece barely concealed her incredible curves.
Arabella, having taken herself on a self-indulgent vacation, went outside to film herself getting into a white fluffy robe with a low-cut neckline before entering a jacuzzi.
On the photo, she penned: "Good morning," followed by a white heart emoji.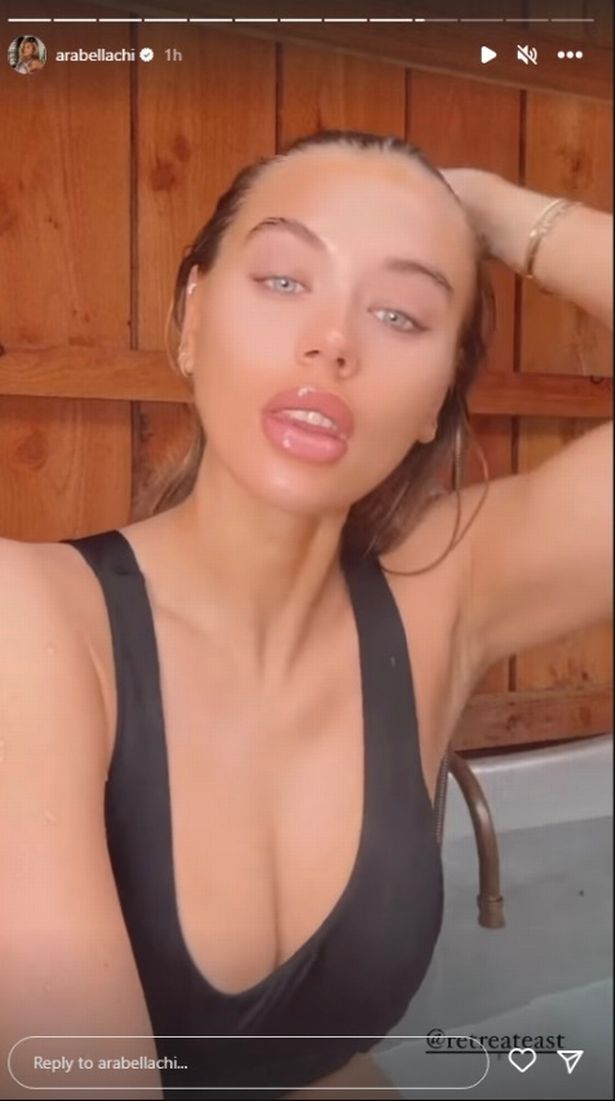 Arabella then undressed, baring a black bikini top as she posed busily for her 682,000 Instagram followers in the jacuzzi.
She posted steamy photos of herself in a sauna, where she was wearing a tiny pink bikini outlined in bright yellow and embellished with a pearl at her cleavage.
In the second image, she's turned around and her tiny thong bikini bottoms are on full display for all to see.
The caption was added by Arabella: "Turn up the heat baby,"
After former Strictly Come Dancing star AJ Pritchard revealed he was in a bitter feud with the reality star, she went on a retreat and uploaded photos of her time there.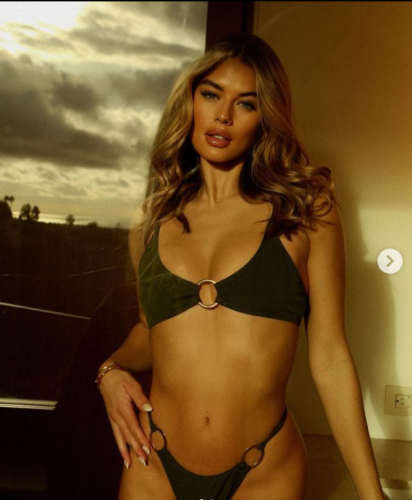 After appearing on the new TV show The Challenge together, AJ claimed that Arabella owed him £50,000.
"We did not make the final three," he fumed. "If myself and Arabella made the final three, I'd have put my life on it that I would've won that show."
"But it seems as though it was Arabella that got Curtis [Pritchard] knocked out and it was Arabella again that got me knocked out the final and lost me £50,000."
"I'm just going to throw it out there," AJ continued. "That's a touchy subject and it's going to be touchy and a bit raw for the rest of my life!"