By posting a series of steamy bikini photos of themselves together, Kim Kardashian and Kylie Jenner showed the world how much they adore each other.
Kim Kardashian and Kylie Jenner both show off their curves in skimpy bikini photos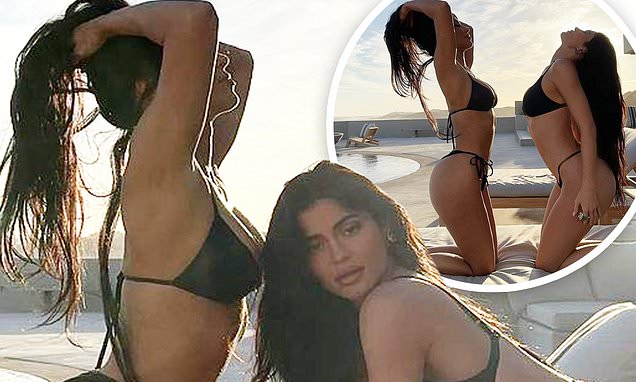 The creator of Skims and her younger sister both wore miniscule black string swimsuits to flaunt their toned figures.
Both of the businesswomen knelt on the chaise lounge, facing each other, and letting their long, dark hair hang down their backs.
To capture Kylie's gaze toward the heavens, Kim raised her hair for a few photos. While Kim faced the camera in a third, the cosmetics magnate turned her head to stare directly into the lens.
The lipkit mogul posted a series of racy photos after saying that Kim is the "sister" she relates to the most.
The photo carousel, which included the Skims founder and her sister, was liked over three million times after it was posted.
Kim's $70 million Malibu beach house isn't the likely location of these steamy photos.
As reported by Vanity Fair Italia, Kylie recently revealed that she is currently closest to her sister Kim.
'It changes over time. Right now it's Kim,' the Kylie Cosmetics founder noted. 'Kim has changed so much recently.'
'We are very connected, she is always the first sister I call when I need something. We have been going through a lot of similar experiences lately.'
After a series of on-again, off-again relationships, Stormi and Aire's mother appears to be single at the moment.
Kylie was spotted ringing in the New Year in Aspen with her sister Kendall and friends Hailey and Justin Bieber on January 12, and an insider has since confirmed the couple has split.
'Kylie is very focused on her kids and her business,' the source claimed.
'She is not a big partier. Travis is the opposite. He likes to party. They definitely have different focuses. They always did.'
Kim's Saturday visit to the Dolce & Gabbana store in Milan attracted a large crowd.
The Skkn by Kim creator posted a few clips from the trip to her Instagram Stories, along with the following caption: 'Stopped by the @dolcegabbana store in Milan today!'
As expected, the fashion icon's fans showed up in droves to see her during Fashion Week in the Italian city.
The influencer showed some skin in a silver-buckled nude miniskirt and a cropped long-sleeved jacket with a silver center zip, a high neck, and multiple buckles to match.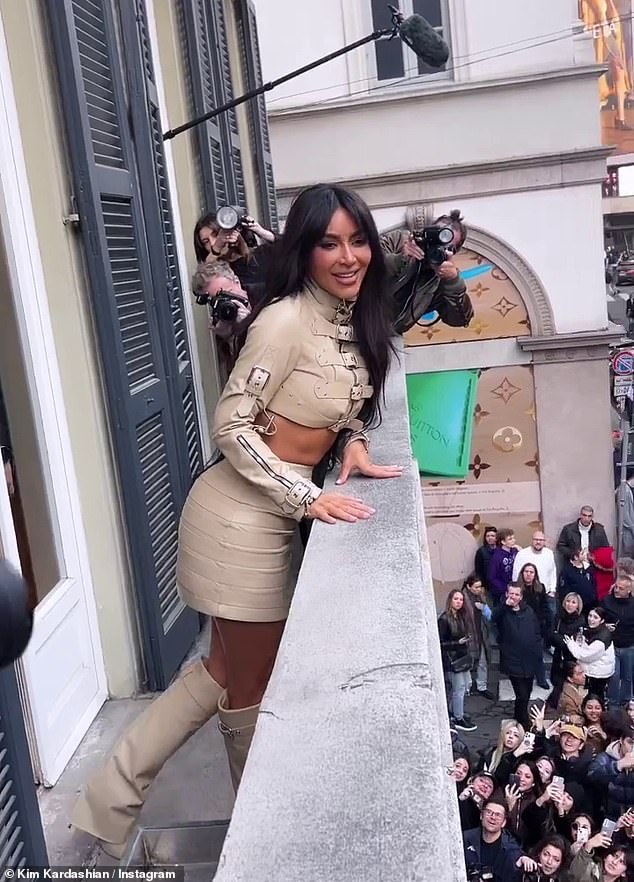 She accessorized with a matching pair of knee-high heeled boots.
Kim brushed her hair straight and let her bangs frame her eyes, and her makeup consisted of a nude lip and bronzed base, ready for the camera.
The reality star was followed by cameras as she explored the store and even went up to the second-floor balcony to look out over the busy street below, suggesting that her shopping trip may be featured in a future episode of The Kardashians.