Actress Olivia Hawkins, who co-starred with Daniel Craig in the James Bond film No Time to Die, is one of 10 Islanders invited into the legendary villa.
Olivia, the star of Love Island, says she won't name-drop in the ITV2 villa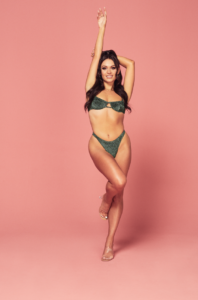 The new winter series of the ITV2 reality show will feature the 27-year-old from Brighton, who is one of 10 Islanders traveling to South Africa for the new season.
When asked if she would be name dropping after such a successful career, Olivia said she would not. Her career has included such notable roles as body double for Emma Watson during the Harry Potter 20th Anniversary and Michelle Keegan in her Very fashion advertisem*nts.
The newly acquired Islander insisted to the press, including OK! that "I won't be name-dropping. Obviously I'll let them know what my career is but I don't think I'll be dropping any names!"
Discussing her illustrious career thus far and her time spent on the James Bond franchise, Olivia said: "Yeah, obviously, that's one of my pinch me moments that was amazing to work on that.
"I've done stand in double for Emma Watson, Michelle Keegan, I did a series called Queens of Mystery on Acorn TV, where I played a trophy wife. So yeah, I've been around some amazing people and they're all very lovely, very normal!"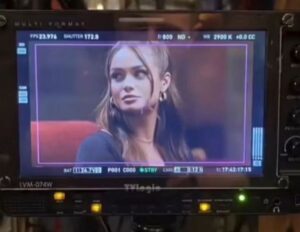 The actress and body double Olivia said, "I mean, it's such a fun, different job and obviously I get to meet amazing actors. To say that I'm even anywhere near close to looking like them… it's just incredible!"
The Islander said she has never had a boyfriend in her 27 years, despite her successful career.
What did she say? "I've never been in a relationship, 27, I know. Honestly, I think it's just you know, timing.
"I've been very focused on myself and my career. And now you know, I'm ready to meet someone and hopefully, find someone nice, cheeky and confident – someone I can gel with."
Olivia continued by saying that she is now ready for marriage: "I'm very traditional. You know, I'd love to get married, I'd love to have kids, four, if they're on board with that! But yeah, definitely, I'm ready to settle down now."