Millie Court, who stars on the reality show Love Island, looked absolutely stunning as she made her way across Ibiza.
Love Island's Millie Court has been called "unreal" after a swimsuit photo of her went viral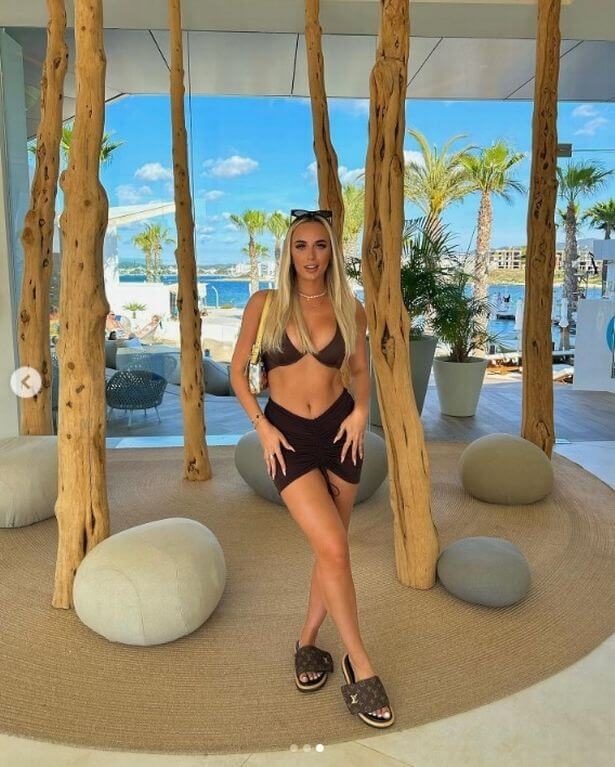 The 26-year-old who won the popular dating show in 2021 kept her fans glued to their screens with photos of her stunning body.
Mille Court, the winner of Love Island, sent her followers into a frenzy when she posted a photo of herself in a skimpy swimsuit to Instagram.
Millie wore a brown bikini top that was so little it sent her 1.9 million fans into cardiac arrest as she posted a series of photos showing off her toned abs.
The reality actress seemed totally at ease as she stared straight into the camera, her beautiful blonde hair falling loosely about her shoulders.
Millie looked very lovely as she ran her hands through her hair and put on her sunglasses for one of her photos.
Millie posed like a pro with a brown bodycon skirt, a crop top, and Louis Vuitton sliders while staying at the Amare Beach Hotel.
In the photo caption, she wrote, "Just arrived in Ibiza and chipped my toenail x."
However, viewers were preoccupied by her stunning presentation, and many spoke their opinions about it below.
Someone said, "You're UNREAL," and then several fire emojis.
"Have the time of your life, lovely lady."
"I can't fathom how you manage to be so flawless."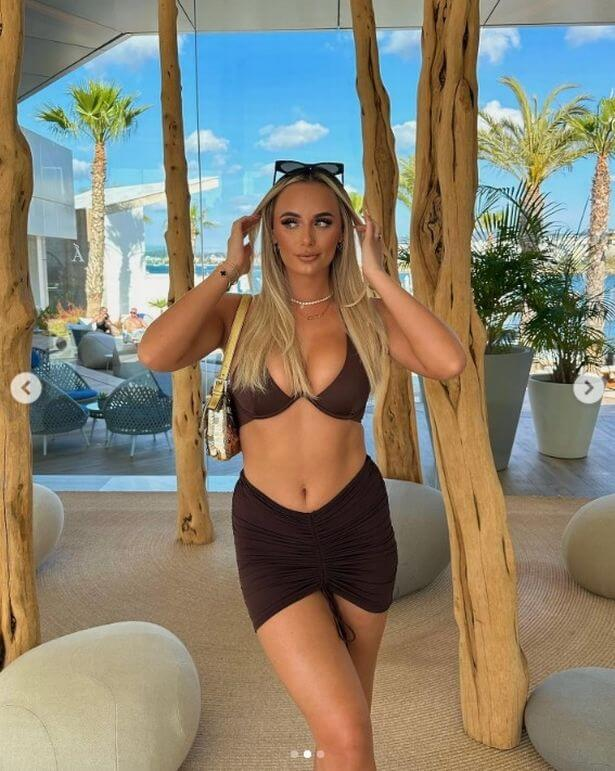 Millie, who is presently in Ibiza with her boyfriend Liam Reardon, made news since her admirers learned of their relationship.
Fans were shocked last summer when the couple who won Love Island together revealed they were breaking up after only a year of dating.
Millie has stated in the past that she prefers to keep her relationship quiet, despite the fact that her fans are overjoyed for her.
Since then, however, Millie and Liam, both 23 years old, have seemingly confirmed that their romance is back by going on a cruise together.
The blonde bombshell added in a video she uploaded to YouTube,"I'm not ready to tell you guys [who I'm dating] yet."
She went on to say, "I struggled with that a lot because it wasn't nice when people were involved in my personal relationship. It ruined things."
Read next :