Kylie Jenner took her daughter, son, and one of her nieces to Disneyland for a day of rides, shows, and frozen treats.
Kylie Jenner takes her kids, Stormi and Aire, and Kim Kardashian's daughter, Chicago, to Disneyland for some fun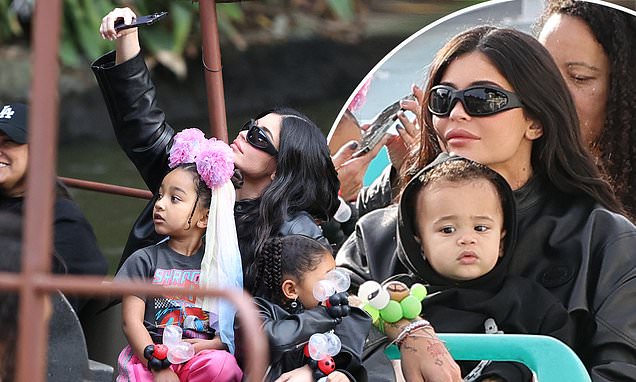 The mother of two, aged 25, appeared to take great pleasure in spoiling her three young charges as they rode the rides and snacked on treats at the world-famous amusem*nt park.
Kylie posted photos and videos of her day out with the kids on social media at the time, and it was hard to tell who was having more fun as the reality star gushed over the kids.
Kylie's children are co-parented with her ex-boyfriend Travis Scott, while Kim and Kanye West are the 'proud' parents of Chicago.
Chicago was seen chatting away with her cousin as they sat side by side in a stroller, both of them decked out in floral Minnie Mouse ears.
Meanwhile, Aire was observed sitting comfortably on his mother's lap as the group boarded the iconic It's a Small World ride at the amusem*nt park.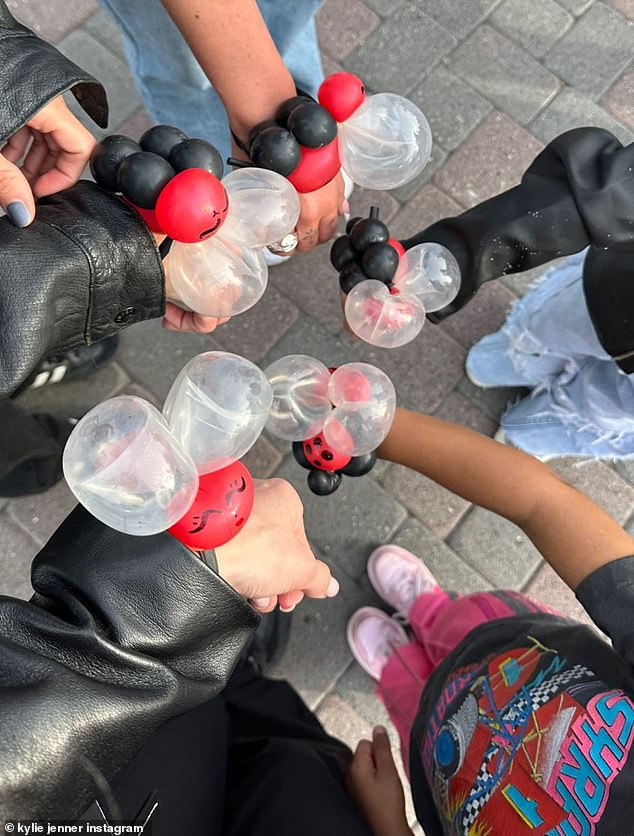 Kylie, true to form, draped herself in a long, sumptuous black leather jacket even on a casual family outing.
She protected her beautiful, wavy, black hair from the sun in California by donning a pair of sleek black sunglasses.
The cosmetics tycoon contoured her already striking features with heavy makeup and modeled a form-hugging top to show off her internationally renowned curves.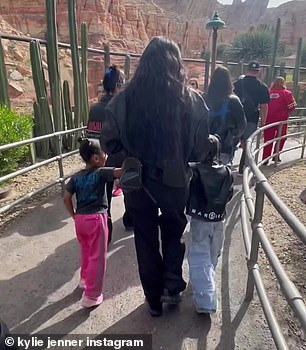 Kylie shared some vacation updates with her 380 million Instagram followers, including a video of her son Aire enjoying his first ice cream.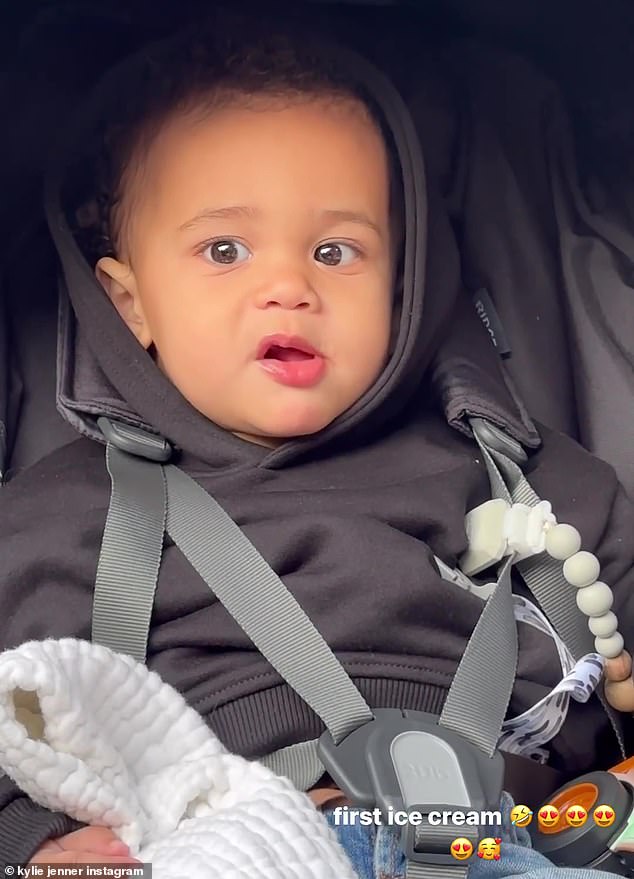 The mother was seen spooning vanilla soft-serve into her child's mouth as he sat securely fastened in his stroller.
Kylie Jenner had originally planned to name her daughter Aire Wolf, but she ultimately changed her mind. The new name was revealed in January.
Kylie and Travis have maintained a cordial co-parenting relationship despite their on-again, off-again romantic relationship.
After receiving harsh criticism for the 'tasteless' nature of Stormi's first birthday party earlier this month, Kylie decided to redeem herself with a trip to Disneyland.
Her extravagant party's aesthetic was inspired by Travis's Astroworld album cover and subsequent music festival.
In 2021, a deadly stampede at the Astroworld festival caused widespread media coverage due to the deaths of ten people.
An angry social media user vented: "The f*** is up with this messed up theme? Demonic much,' while another wrote: 'kylie using astroworld branding for her children's birthday party is a bit scary to me.'
One wrote: 'Kylie Jenner MOCKS Astroworld victims (including a 10-year-old that was trampled) with her ex Travis-Scott themed birthday party for her daughter, Stormi.
RELATED: