Kylie Jenner has denied the rumors and addressed the TikTok video in which she was seen making fun of Selena Gomez's eyebrows.
What's up with Kylie Jenner and Selena Gomez's eyebrows?
Fans speculated that Jenner was dissing Selena because the latter had surpassed her as Instagram's "most followed" woman.
Relatively recently, Selena posted to TikTok about how she over-laminated her eyebrows. A short time later, Kylie Jenner uploaded a photo of herself to Instagram with the caption "this was an accident???." And then she posted a screenshot of a FaceTime conversation between herself and Hailey Bieber, in which Hailey only batted her lashes at the camera.
No because if Kylie Jenner and Hailey Bieber actually meant all this then shame on them like wtf has Selena ever done to them? This is just so not cool!!pic.twitter.com/Zo3N5FwLZc

— Minnie 🦋 (@eraofaqueen) February 22, 2023
The fans naturally assumed that Hailey and Kylie were dissing Selena. Many people immediately concluded that Kylie had a deliberate purpose in positioning her text above her eyebrows.
Many people have written things like and more on Kylie's Instagram photos: "Don't support mean girl energy" and "The Queen is Selena Gómez."
Some supporters defended the mother of two. In their words, one user explains: "Guys stop with the hate these are clearly unrelated…"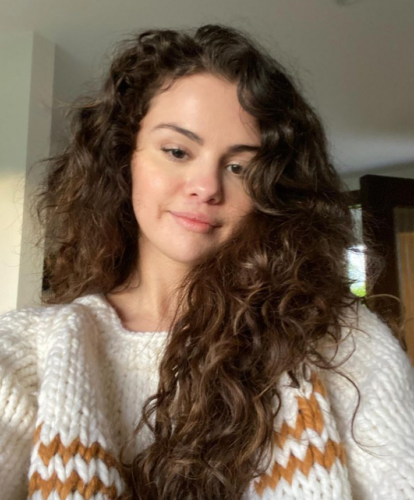 The boss of Kylie Cosmetics wasn't going to let the conspiracy theory go on for too long. So, she responded to the rumors in the comments section.
Jenner wrote the following under a TikTok video by @devotedly.yours on Wednesday, February 22: "this is reaching. no shade towards selena ever and i didn't see her eyebrow posts! u guys are making something out of nothing. this is silly."
Alike the KUWTK star, Selena responded directly to Kylie's remark, saying, "Agreed @kyliejenner It's all unnecessary. I'm a fan of Kylie!"
When Kylie posted the stories, Selena was about to overtake Kylie as Instagram's most followed woman, so many people assumed she was trying to insult Selena.
After Ariana Grande's reign ended in January 2022, Jenner became the new queen. Because of this, many of Kylie's followers felt that her stories were a subtle jab at Selena taking over the spotlight.
Including Hailey in the tales was the icing on the cake. Selena's long-time boyfriend Justin Bieber is now married to Hailey. Some Selena fans have been trolling Hailey and trying to drive a wedge between the two stars since the couple got engaged in July 2018.
Consequently, followers took the remarks as a veiled reference to Selena. Since fans have always tried to pit Hailey against Selena.