Kylie Jenner's Instagram following continues to decline as Selena Gomez has recently overtaken her as the platform's most followed female user. The number of people who follow Hailey Bieber has also dropped dramatically.
Since the "eyebrows drama" with Selena Gomez, Hailey Bieber and Kylie Jenner have lost a combined 800,000 followers.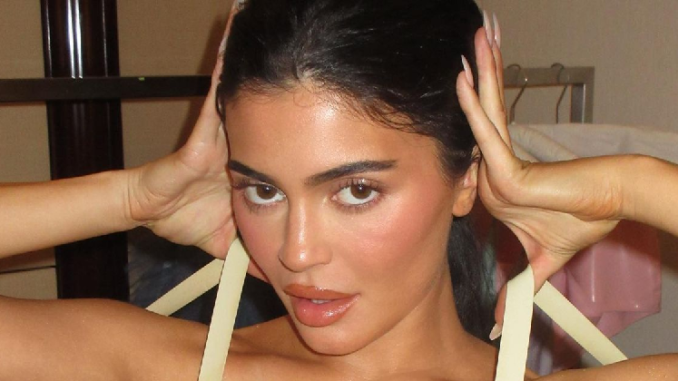 After rumors spread last week that Kylie Jenner and Hailey Bieber were mocking Selena Gomez on Instagram, TikTokers speculated that the three were at odds with one another. Kylie has spoken out to dispel the rumors, insisting that "no shade" was intended.
After Selena posted a video to her TikTok story about how she overlaminated her eyebrows, Kylie Jenner showed off her own perfectly manicured brows in a closeup FaceTime video with Hailey.
When asked about the supposed beef, Kylie Jenner responded: "This is reaching. No shade towards Selena ever and I didn't see her eyebrow posts. You guys are making something out of nothing. This is silly."
Social Blade says that since the drama, Kylie has lost more than 400,000 Instagram followers. The number of people who follow her started going down on February 22, when she lost 124,711 followers. On the 25th, she gained 137,889 new followers, but the following day, she lost 180,497. Kylie has lost a total of 459,246 Instagram followers.

At the time of writing, Kylie had 379,000,000 Instagram followers, so the unfollowing had little impact.
Before the eyebrow photo, Hailey Bieber was already in the middle of the drama after posting a now-deleted TikTok that many of her followers mistook for being about Selena Gomez.
Selena was subjected to online harassment in January after pictures of her in a swimsuit surfaced online. I'm not saying she deserved it, but God's timing is always right," Hailey said in a TikTok video she later posted.
In her TikTok, Hailey said: "I never comment on this type of thing but we were just having a girls night and did a random TikTok sound for fun. It's not directed at anyone."
Since the TikTok eyebrow drama, Hailey has lost a little more than 350,000 Instagram followers, according to data from Social Blade. Hailey lost 22,764 followers on Thursday, February 23, and the number has kept going down since then.

Hailey lost the most followers on Sunday, February 26. She lost 175,309 followers that day. Like Kylie, Hailey's loss of followers hasn't made much of a difference in the number of people who follow her on Instagram. She now has 50,2 million followers.
All of the people involved have said there is no drama, and Selena Gomez has stopped using social media because she is "too old" for all of it.