Kourtney Kardashian radiated beauty in a new photo of the celebrity out on a bike in the sunshine.
Kourtney Kardashian rides around in skimpy hot pants to show off her toned body as straddles bike.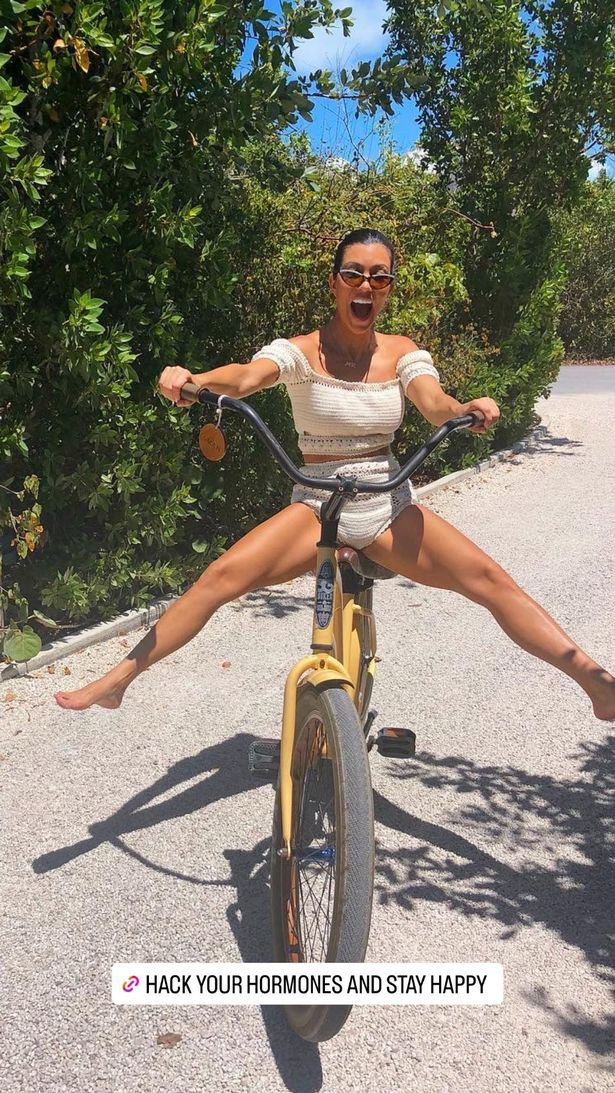 The Kardashians star shared a photo of herself riding a bike and appearing as ecstatic as ever in her Instagram Story.
Kourtney pulled back her long brunette hair into a sleek updo to highlight her radiant face.
After spending the day in the sun, the reality TV star stunned fans with her revealing new photos.
She was seen bicycling along a gravel path, surrounded by verdant trees, without any discernible trace of makeup.
The Kardashian sister accessorized with a thin chain necklace and a pair of black cat-eye sunglasses.
She flaunted her hourglass figure in a white off-the-shoulder crop top and matching hot pants that elongated her toned, tanned legs.
Kourtney inserted a link that read at the very top: "Hack your hormones and stay happy."
The former reality star has been putting a lot of time and energy into expanding her Lemme health brand into the wellness industry.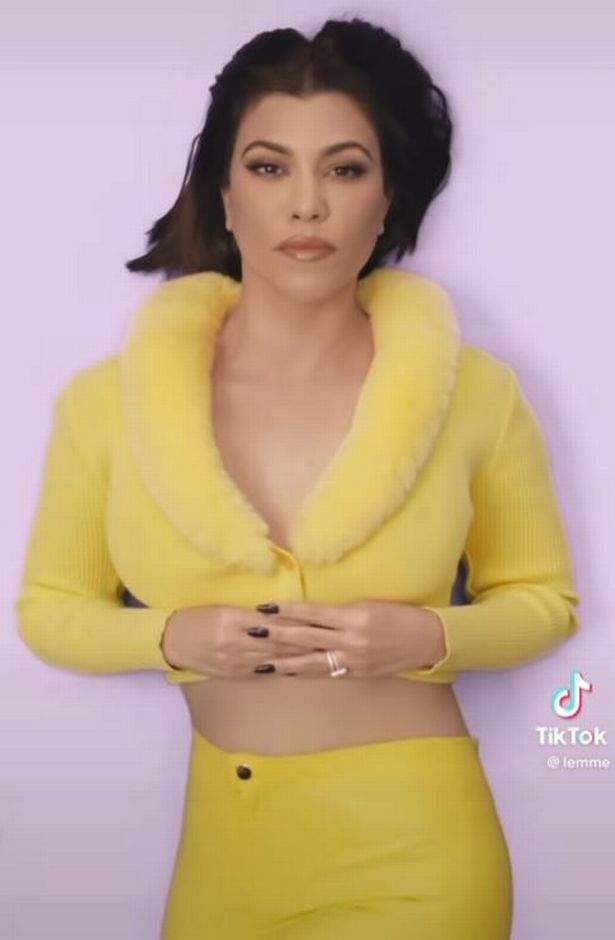 Her new line of vag*nal health gummies was recently promoted with the slogan "give your vag*na a sweet treat."
In one ad, Kourtney can be seen lying on the floor in a bright yellow dress and high heels while surrounded by kittens and stuffing a gummy candy into her mouth.
The ad was posted to Lemme's official Instagram account, which encouraged followers to give the product a shot.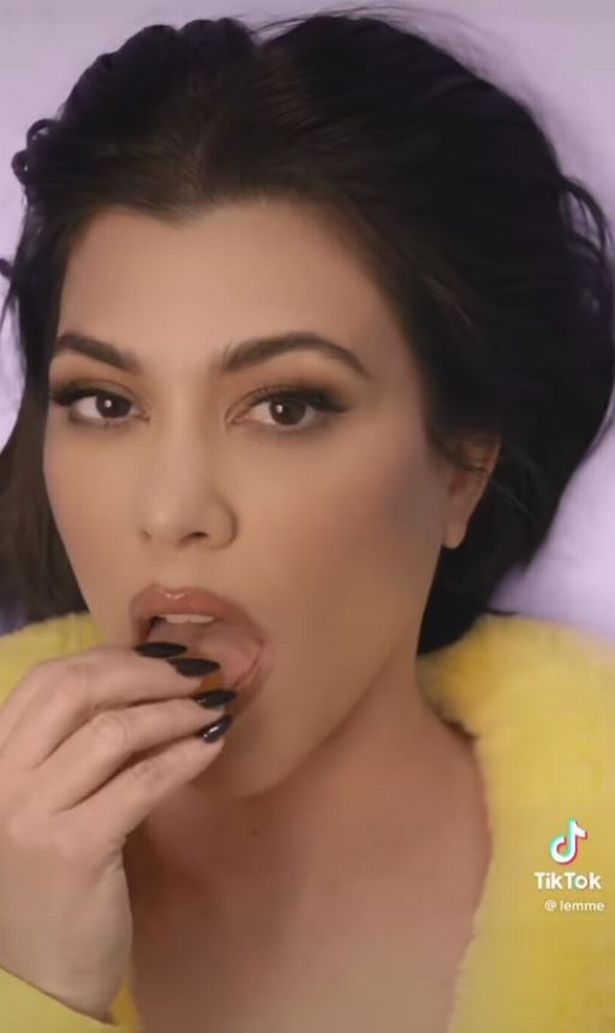 Furthermore, they penned: "Your [cat emoji] is going to love this… Meet Lemme Purr: our new vag*nal health gummy!"
Lemme then told her followers that they are "excited to be launching the product" that promotes vag*nal health, which is "an important part of a woman's overall wellbeing."
The brand kept going: "Give your vag*na the sweet treat it deserves (and turn it into a sweet treat). You know what they say… you are what you eat."
Lemme ended the cheeky message with a winking emoji and told fans that they had "combined real pineapple with vitamins and a probiotic to target vag*nal health."
The company said that their gummies also "target pH levels" to improve "freshness and taste" in the vag*nal area. They then asked fans to sign up for the Lemme Purr waiting list.
Gynecologists, however, have criticized Kourtney Kardashian's new vag*nal wellness gummies, saying that there is no scientific proof that they work and that people who are worried about their health should go to the doctor instead of trusting celebrities.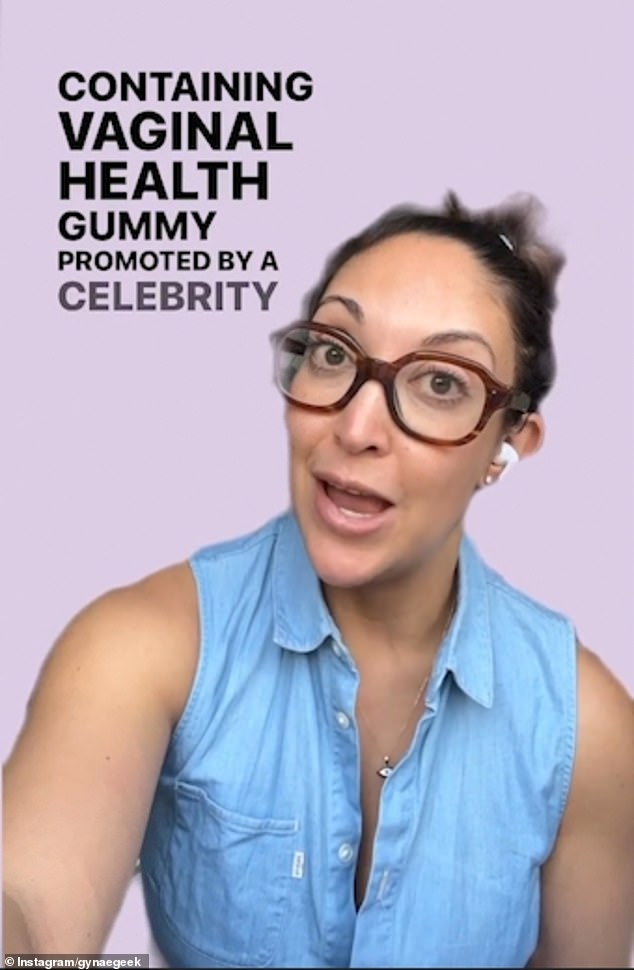 Many people have called it "misogynistic" and "patriarchy in a pot" for the reality star to say that the probiotics "target vag*nal health and pH levels to support freshness and odor."
About Kourtney Kardashian:
Kourtney Mary Kardashian (born April 18, 1979) is an American media personality and socialite. In 2007, she and her family began starring in the reality television series Keeping Up with the Kardashians. Its success led to the creation of spin-offs including Kourtney and Khloé Take Miami and Kourtney and Kim Take New York.
Born

Kourtney Mary Kardashian

April 18, 1979 (age 43)

Los Angeles, California, U.S.

Other names

Gayane
Kourtney Kardashian Barker

Alma mater

University of Arizona (BA)

Occupations

Media personality
socialite

Years active

2005–present

Height

5 ft 1 in (1.55 m)

Spouse

Travis Barker

 

​

(m. 2022)​

Partner

Scott Disick (2006–2015)

Children

3

Parents

Robert Kardashian (father)
Kris Jenner (mother)

Relatives

Kardashian family