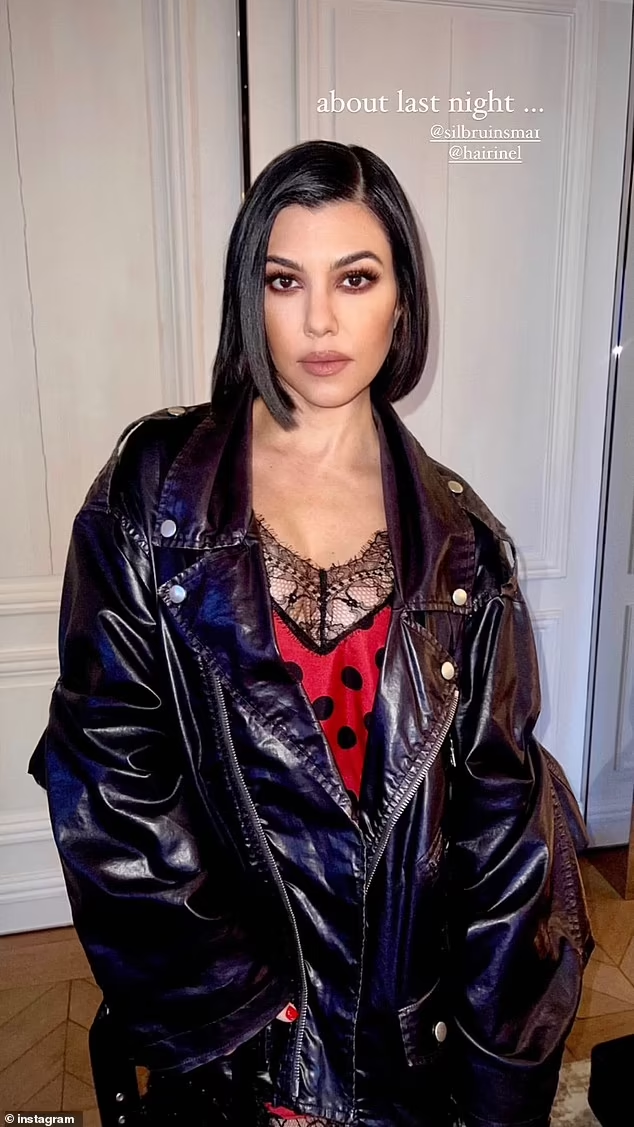 By going to Friday's sold-out event at Madison Square Garden, Kourtney Kardashian once again proved that she is Travis Barker's biggest fan.
Kourtney Kardashian was front and center to show her support during her husband Travis Barker's sold-out gig at Madison Square Garden
The 44-year-old reality actress seemed to have a great time at the performance as she cheered on her 47-year-old husband from the front row with his teenage daughter, Alabama.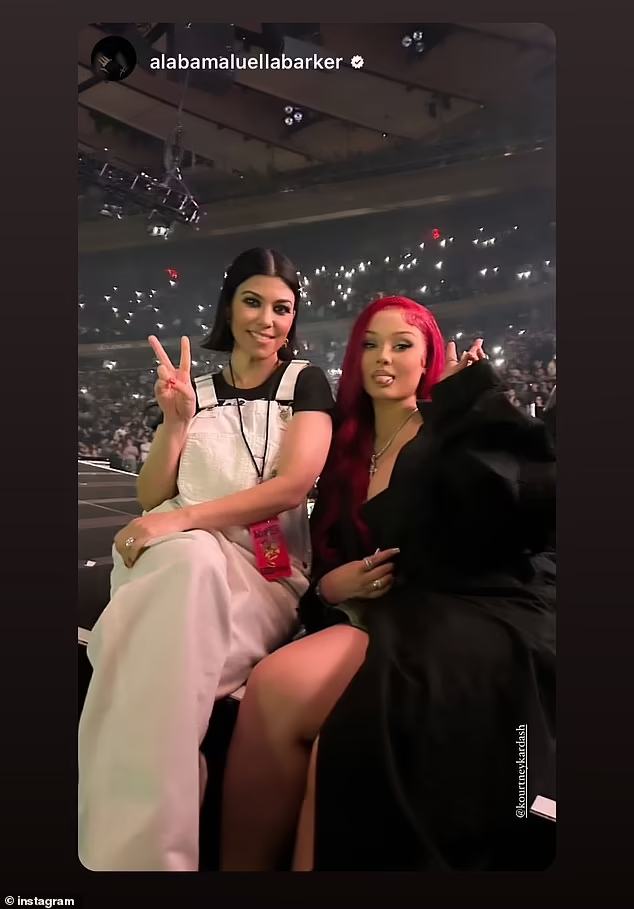 The mother of three, dressed casually in white Carhartt overalls and a black Blink-182 t-shirt, posted many photos from the event to her Instagram Story, including one in which she sticks out her tongue and makes the rock 'n' roll devil horns sign.
The Poosh creator was also shown with her 17-year-old stepdaughter, who was showing the peace sign.
The TV host was caught on camera grinning as she watched Barker drum.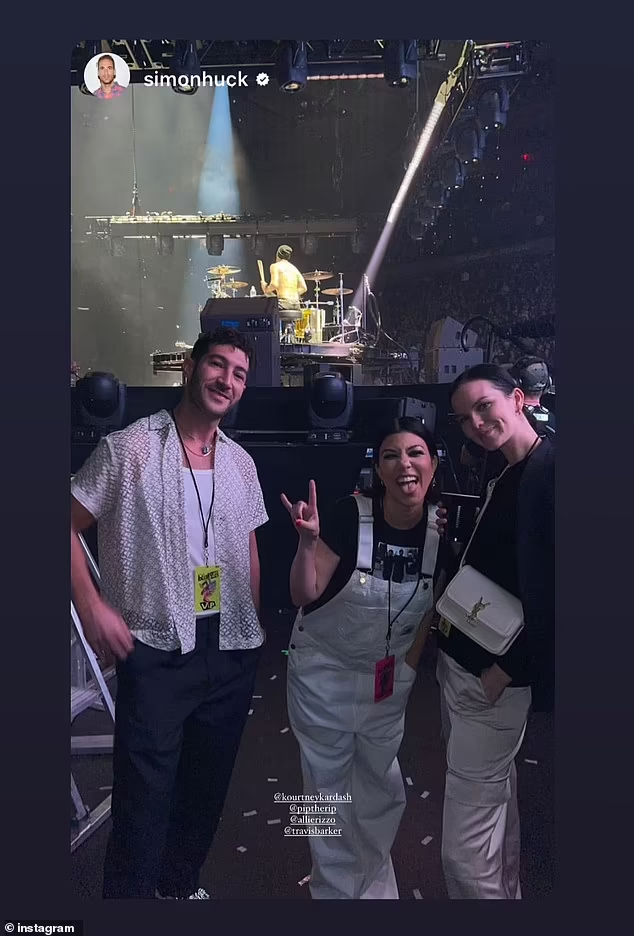 She even turned her phone's light onstage at one point.
North American dates on Blink 182's world tour will continue through the 16th of July.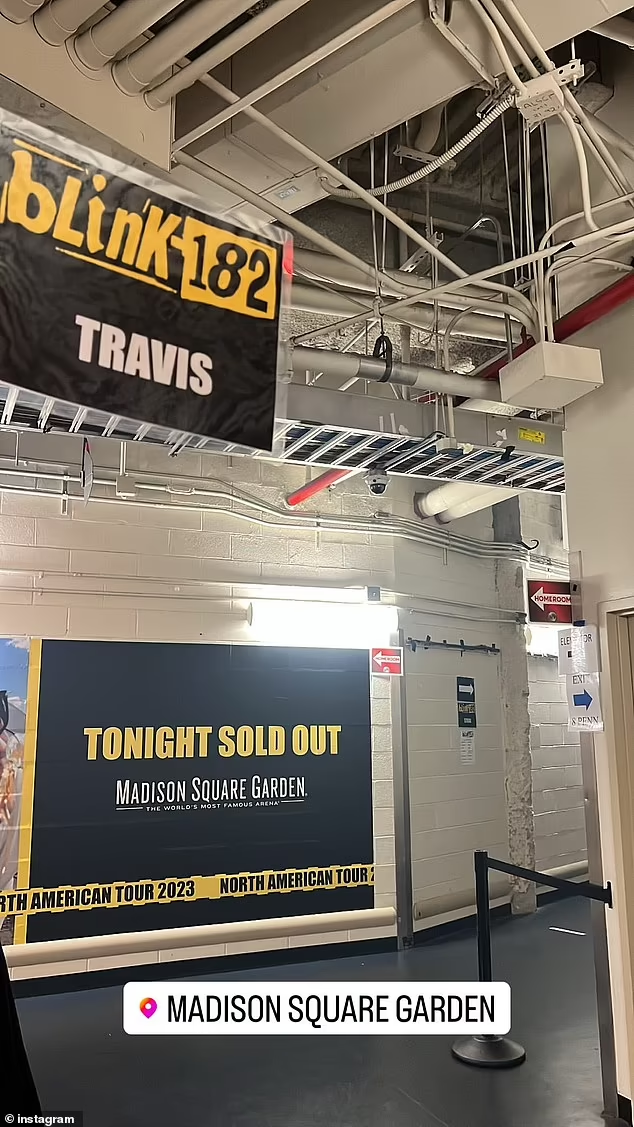 After taking a month off, they'll begin a European tour that won't end until the middle of October.
Barker and Kardashian just marked their first anniversary as a married couple.
On their one wedding anniversary, the happy couple shared a black-and-white film montage of their official ceremony from the Santa Barbara, California courthouse on May 15, 2022.
They had a trial run down the aisle in April of 2022 in Sin City with an Elvis lookalike.
Later, in front of family and friends in Portofino, Italy, they reencountered at an extravagant ceremony's alter.
When Kardashian commented on her husband's Instagram photo with the phrase "Til Death Do Us Part," Barker replied, "Forever isn't long enough."
One of the two photos the Blink-182 singer posted to his Instagram Story was of him kissing his new bride after they exchanged vows.
The artist then placed his hands on his wife's rear end as the pair posed for a photo while lying back on the front of a vintage car.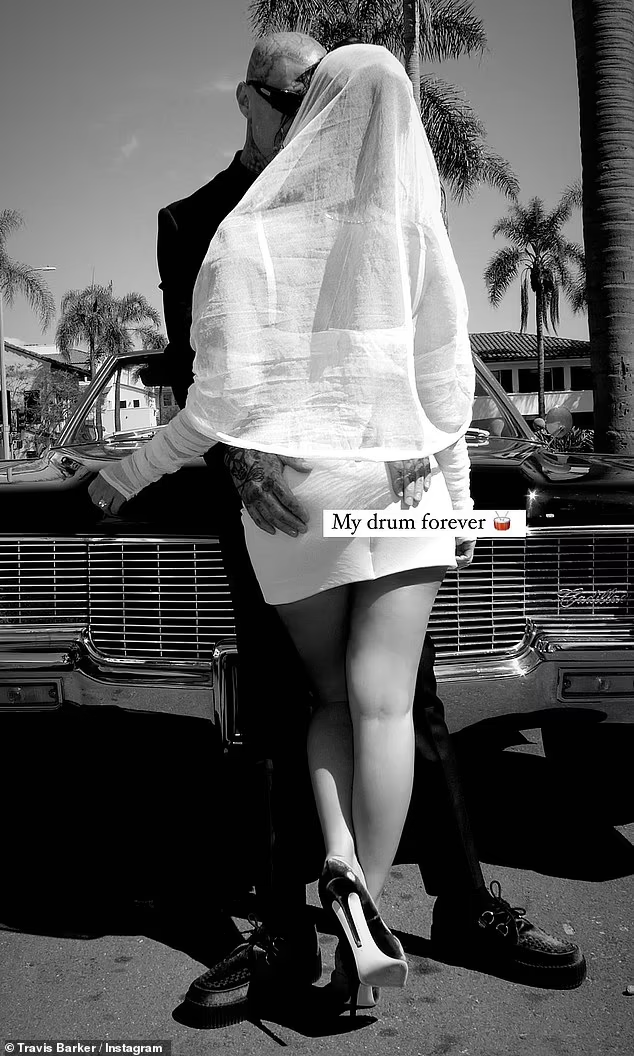 The musician illustrated his post with writing that read, "my drum forever," referring to his wife.
He also shared a photo of a candle on a little chair with their names written on a plaque.