Til Death Do Us Part, an upcoming Hulu special, will feature personal footage from the couple's three marriages.
Video footage from the wedding shows Kourtney Kardashian passionately straddling husband Travis Barker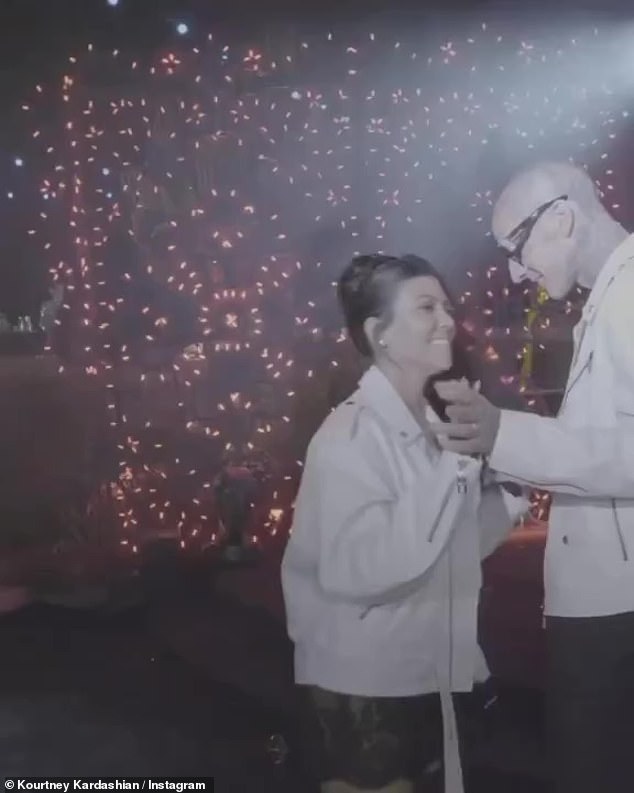 The reality star posted a photo to Instagram on Thursday showing her with her legs wrapped around the drummer.
Kourtney has been giving fans a sneak peek at the upcoming Hulu special Til Death Do Us Part, which will feature intimate images from the couple's three weddings.
She wears a black corseted minidress with semi-transparent lace details and transparent suspenders in the clip.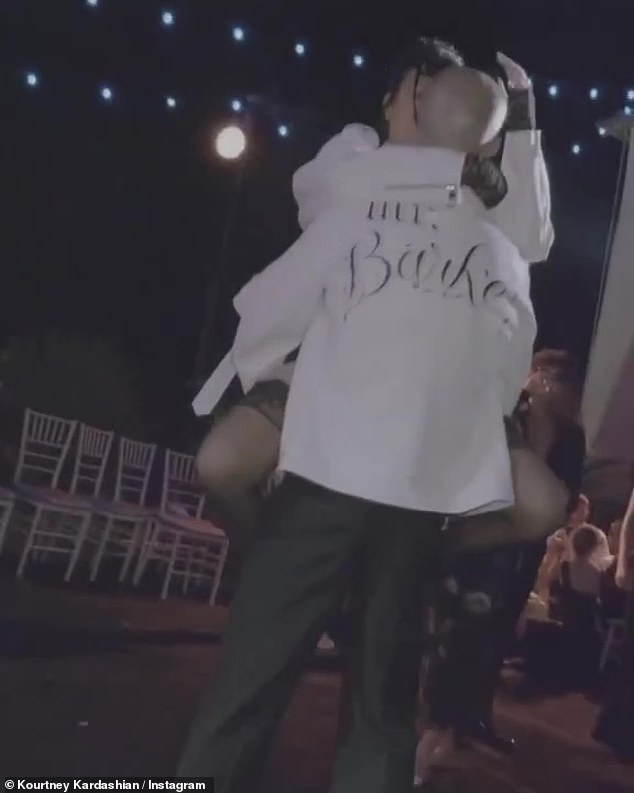 They are both dressed in white leather Mr. and Mrs. Barker jackets, and she massages his tattooed head as he raises her up and wraps her legs around him for a passionate kiss.
She also displays Dr. Woo's Sacred Heart illustrations on their wedding plates, pajamas, invitations, and glasses.
In the words of the reality star: 'Because we had such a small, intimate wedding, when doing our wedding invitations, we wanted simple and cool with a touch of fairytale and Travis said we have to have @_dr_woo_ write them out for us.
'We sent him old prayer cards as inspiration, and the artwork really turned out so beautifully.
'Once we saw them, we knew we had to ask him to hand paint Mr. and Mrs. Barker on the back of our white motorcycle jackets for us to wear at our wedding reception late night since weather drops on perfect Italian nights in May.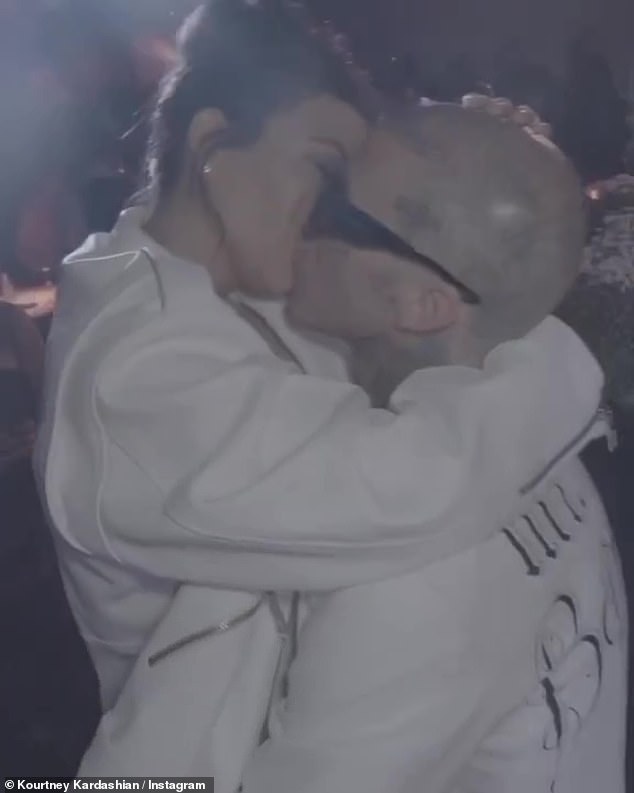 'When thinking of a gift to have in the room for our guests when arriving in Italy, we wanted something special for them that they could take home and use and have forever and hopefully remember our wedding when using them.
She added: 'We decided on some @baccarat glasses with @ dr woo 's sacred heart etched into the glass. So @baccarat took some glasses that we picked out and custom etched his design into them. For our wedding gift, my mom had dishes made with the artwork.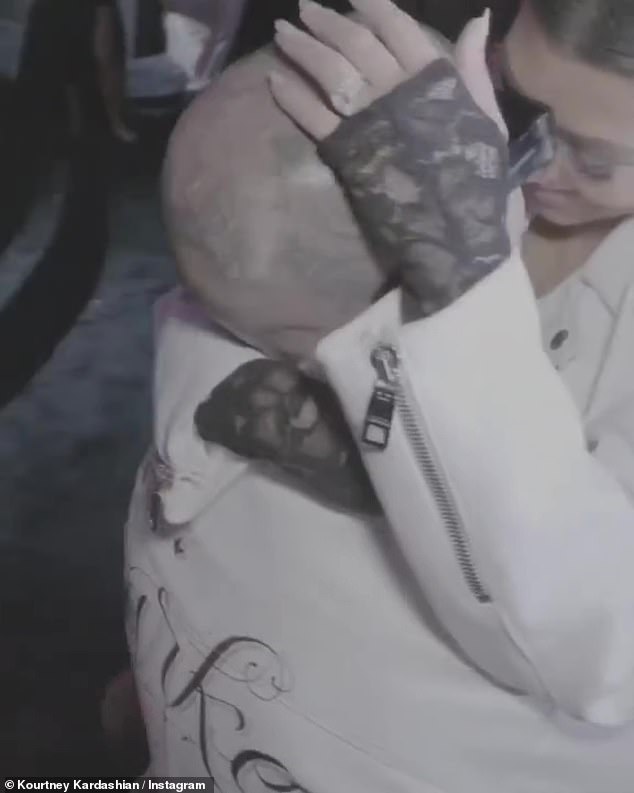 'And then for Valentine's Day, my friend and favourite pyjama maker @morgan_lane had the sacred heart from our invitations (@_dr_woo_ 's artwork) embroidered in black onto some ivory silk pyjamas as one of my gifts to my husband.
'And to take it full circle, the font was used in our documentary of our weddings 'Til Death Do Us Part for the title card and title art.'
'I really just wanted to share some of the small details that went into our very small wedding that meant so much to us and and pass along the idea to any of you who may be planning a wedding that having someone special to you creating the art and then being able to use that in other meaningful ways. Spreading lots of love today!'
READ MORE: