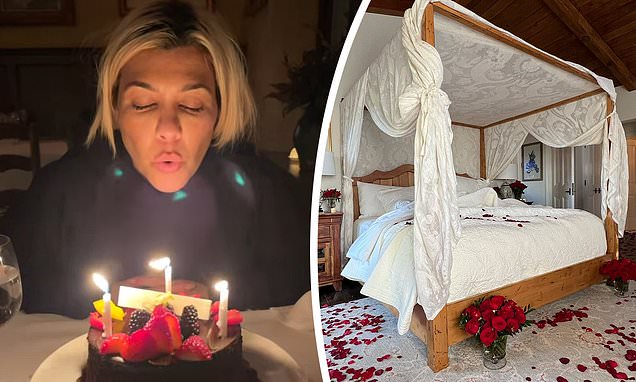 Kourtney Kardashian, celebrating her 44th birthday, went on a romantic trip to Santa Barbara, California with her family.
Kourtney Kardashian describes turning 44 as a "dream" while showing off her romantic birthday getaway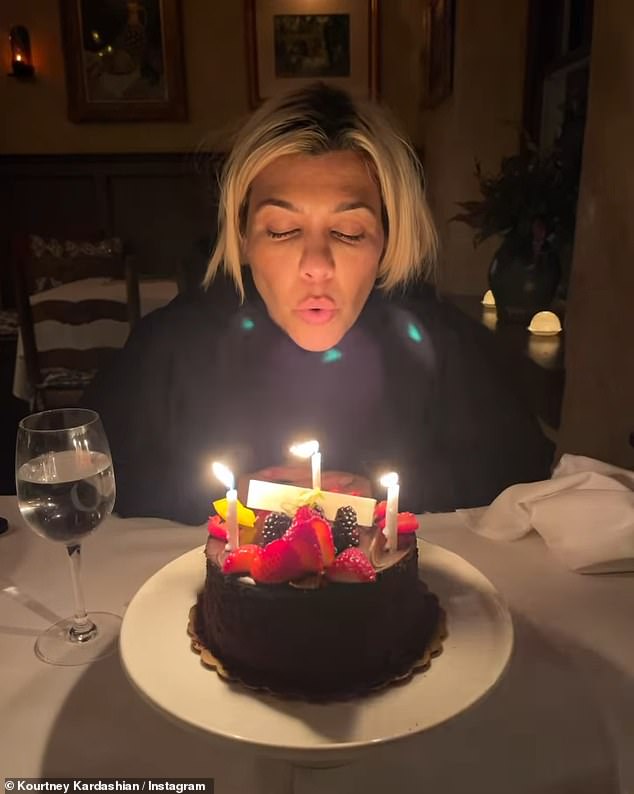 Kourtney and her husband Travis Barker celebrated her birthday at the A-list-approved San Ysidro Ranch, complete with a rose petal-strewn bedroom and a sumptuous chocolate cake.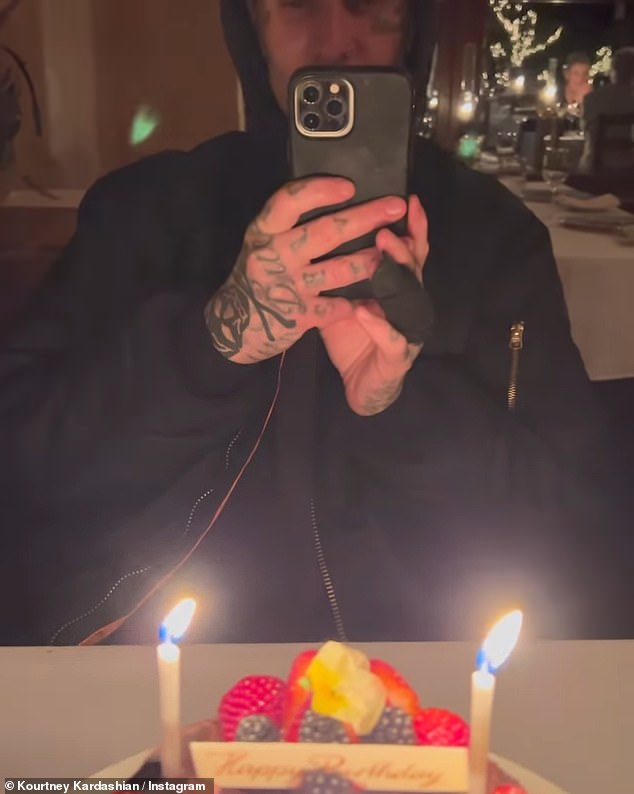 Kourtney uploaded pictures from the perfect vacation to Instagram on Wednesday, with the remark, 'Feeling so overwhelmed with gratitude for all the birthday love and wishes. Turning 44 was a dream.'
A photo of their bedroom with rose petals on the floor and bed served as the post's opening image.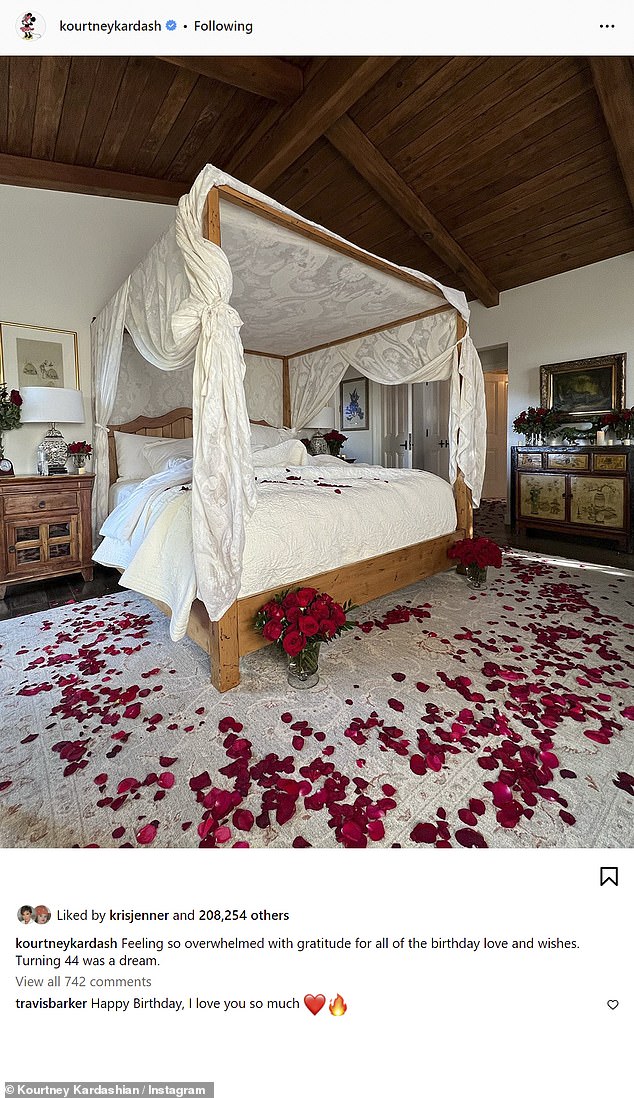 Kourtney blew out the candles on her chocolate cake with berries the following post.
The blonde beauty lit three candles and smiled as she relaxed in her chair.
She was also serenaded by a mariachi band as they sang "Happy Birthday" outside her resort room door.
'Woke up from my birthday nap to this surprise,' Kourtney captioned a video of their performance.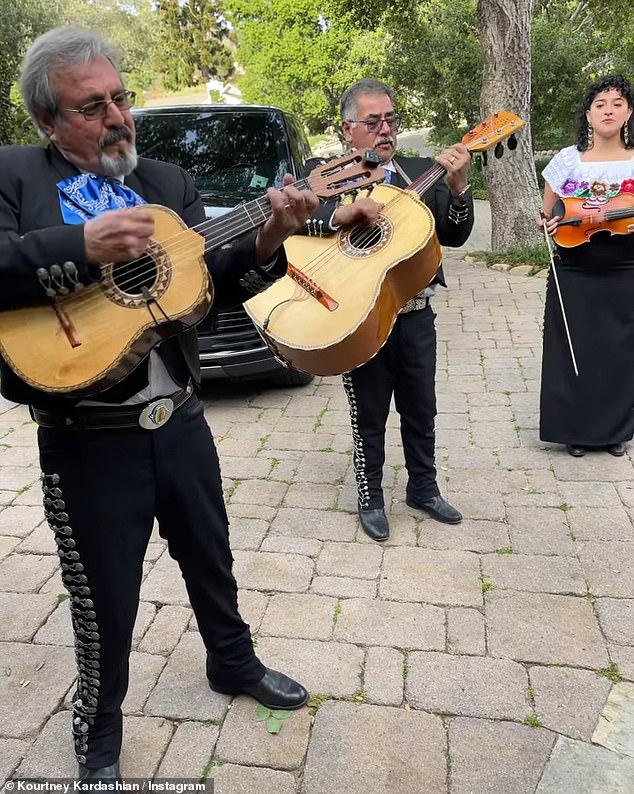 The reality star was pleasantly surprised to see the band and smiled happily at the camera as they sang to her.
She also displayed the elaborate flower and balloon display given to her by her children.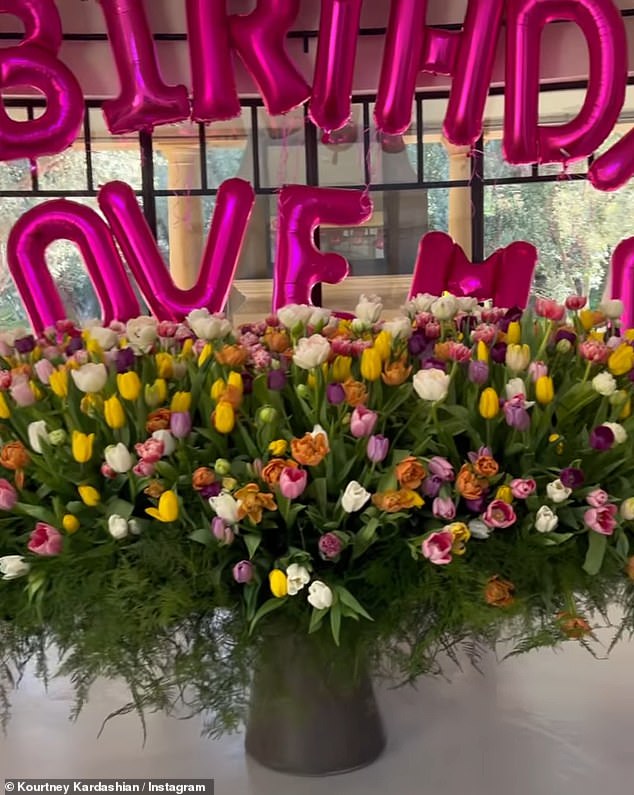 Kourtney was greeted with a massive display of colorful tulips sitting beneath balloons that read "Happy Birthday Mom Love MPR."
They appeared to be decorating her Los Angeles home.
Kourtney, who turned 44 on April 18, was showered with love messages from her family on her birthday on Tuesday.
Travis recently posted several photos of himself and his new wife on Instagram, including one of them in bed together. And the rocker added a gushing caption declaring his undying love for the petite beauty.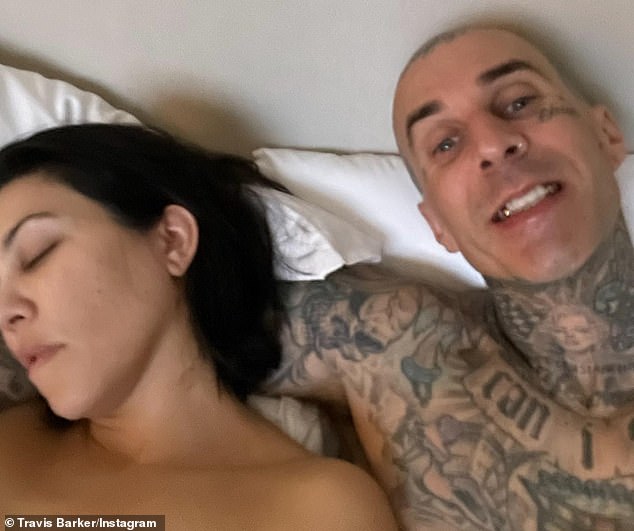 'My soulmate,' he began. 'I'm so grateful that today you were born. You deserve everything your heart desires. Nothing makes me happier than seeing you smile.'
Barker then shared, 'You stole my heart the moment we met. Happy birthday to the most beautiful amazing woman to walk the face of the earth. I love you my wife ❤️.'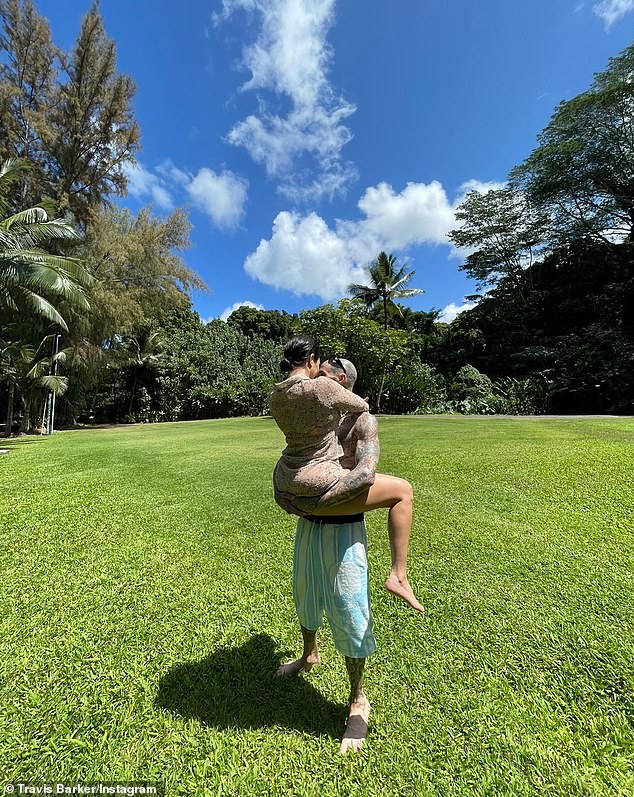 Kourtney then responded in the comments section, 'I'm crying because you make me so happy. I love you my husband ❤️.'
READ ALSO: