Kim Kadarshian's hairdos are always changing and never staying the same. Kim Kardashian has experimented with a wide variety of hairstyles and hues throughout the years, from black to platinum blonde and everything in between.
Examine your reflection with Kim inspired hair. Simple "How to style" advice is provided, and you'll also be informed as to which hairdos work best with your particular features and hair characteristics.
List 15 of Kim Kardashian's favorite hairstyles
Long curly black updo hairstyle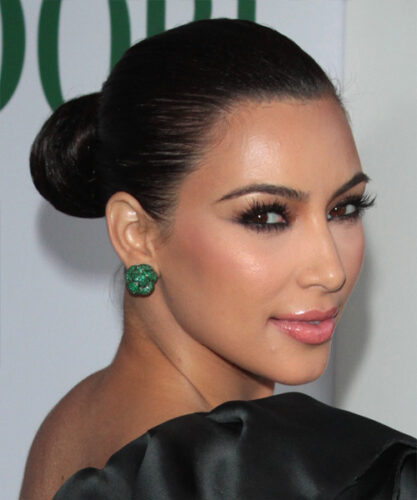 This classy updo is simple to recreate and will look great on your hair for any formal event. To get this sophisticated style, the long hair is pulled back, tied into a bun, and pinned on top of the head.
Long wavy black hairstyle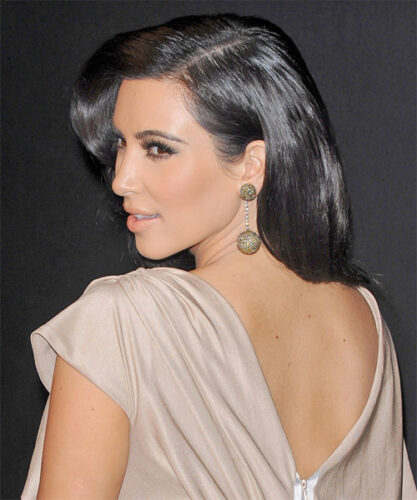 The dark, feminine 'do is given shape and sex appeal by being shaped into waves from the mid-lengths to the ends.
This sophisticated do can be recreated in a flash with the right styling products and equipment, and it's appropriate for any formal event.
Long curly black braided half up half down hairstyle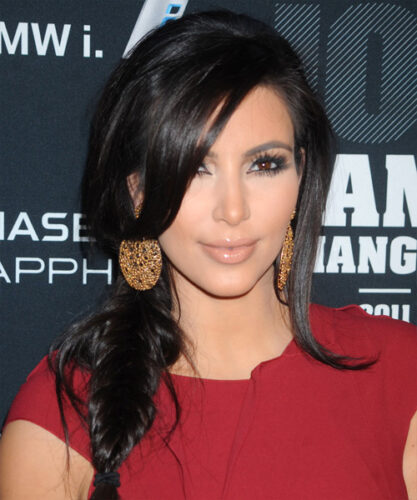 This long, dark mane is worn in a side braid over one shoulder, with a few strands left out on the other side to soften the look. The amazing last touch to this style is the way the long bangs frame the face.
Long wavy black auburn hairstyle with brunette highlights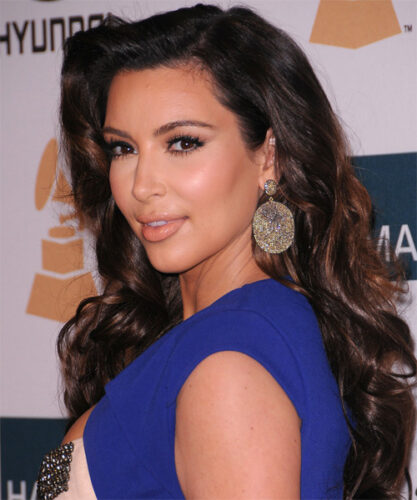 This shiny do is perfect for folks with long face types who want a style with fullness and body thanks to the waves added to the sides and back.
This style works for any event and is simple to replicate with the correct products and styling aids.
Long straight dark mocha brunette hairstyle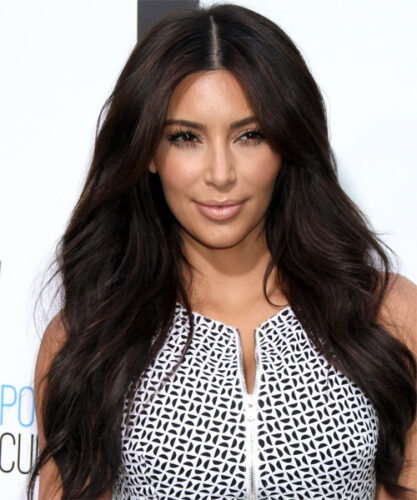 These long tresses are given a smooth, sensual look and feel by being blow-waved and then left to flow loosely over the shoulders.
If you have a round face, this is the haircut for you, but you need get trims every four to six weeks to avoid split ends.
Long straight dark brunette hairstyle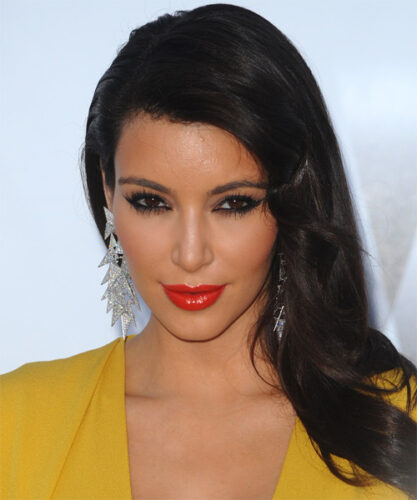 Smooth and shiny from root to tip, this blow-waved style is perfect for framing a round face.
This style can be replicated at home with the correct tools and products, and split ends can be avoided with frequent trims every 4 to 6 weeks.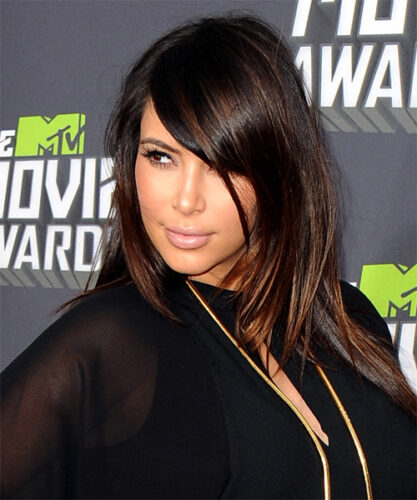 During the 2013 MTV Movie Awards, Kim Kardashian had her beautiful locks blow-waved into a sleek style.
This highlighted the unconventional angular and slashed layers through the front and sides that create definition at the jawline and accentuate the length. The long, seductive bangs are swept to one side and styled in a way that softens the features and beautifully rounds off the overall look.
Long straight chestnut brunette hairstyle with dark blonde highlights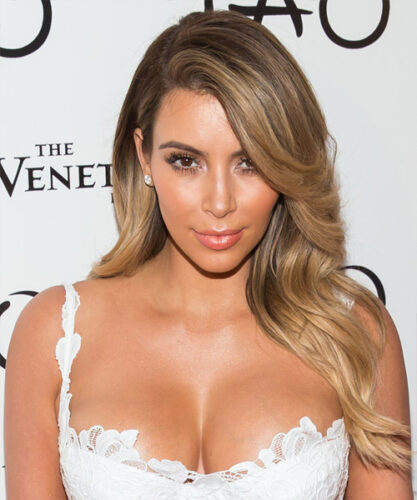 With lengthy layers cut into the sides and front to lighten the length, these exquisite locks are blow-waved elegantly and draped over one shoulder.
Maintaining this sleek and seductive style is as simple as getting a trim every four to six weeks.
Long straight dark brunette hairstyle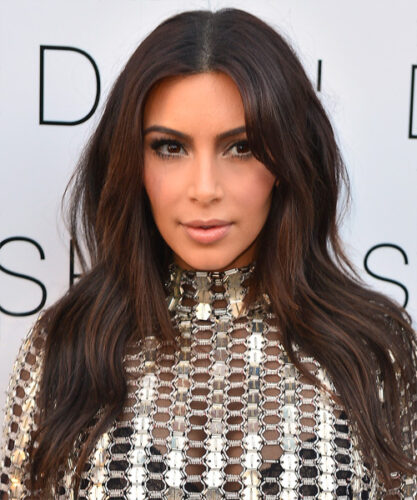 This lengthy hairstyle is all about simplicity and ease. Shorter layers cut diagonally through the top and sides frame the face and emphasize the jawline.
A basic cut every 4 to 6 weeks can keep split ends at bay, and you'll only need a dab of styling cream to keep your hair in place.
Long straight dark chocolate brunette hairstyle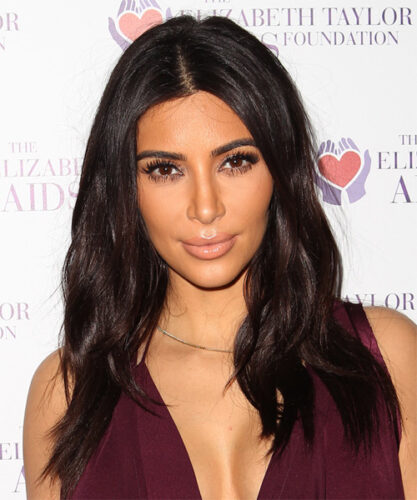 Long, soft layers have been trimmed into the sides and front of these brunette tresses to shorten the overall length and create definition at the jawline. This casual look is perfect for a round face because the top is separated right down the middle.
Avoiding split ends and maintaining shine requires regular cuts and only a touch of styling product.
Medium straight black bob haircut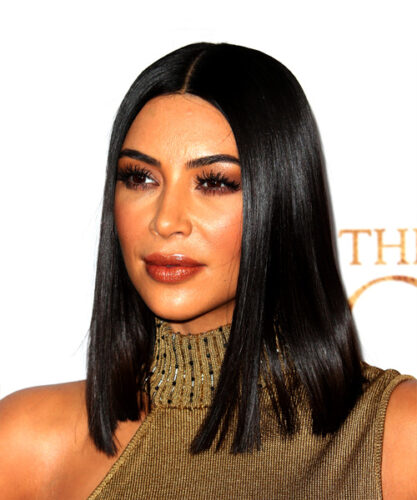 Kim Kardashian is known for her penchant for daring, revealing haircuts.
It's been shortened to shoulder length so that the dense black locks can frame the face. This bold hairdo is perfect for an oval or oblong face shape, and it can be recreated with little styling products and tools at home.
Short straight black bob haircut with blunt cut bangs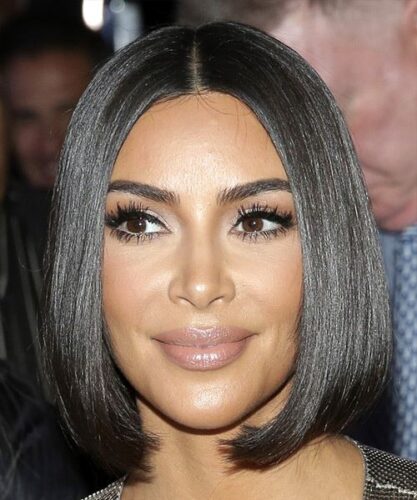 Kim K. looks great with her new pixie cut! Her neck appears longer and slimmer thanks to the way the ends of her hair have been blown out to fall in that direction.
You should trim your hair about once every six weeks to maintain the style and keep it healthy.
Long wavy black hairstyle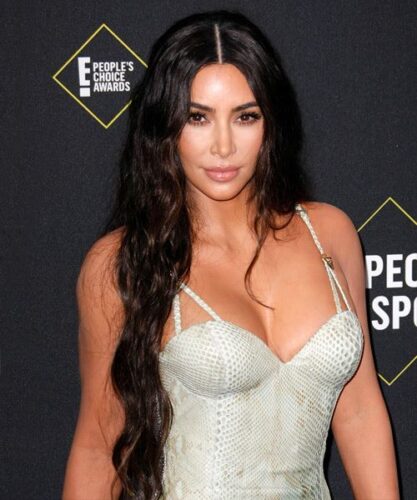 Kim's long, beautiful hair not only draws attention to her beautiful face and neck, but also to her bust and arms.
It won't be difficult to achieve this look with your hair, but it will take some time because of its length.
In order to prevent your waves from falling out during the day, be sure to style them tightly and set them with hairspray. To maintain healthy hair ends, you should get a haircut about every four weeks.
Long straight white updo hairstyle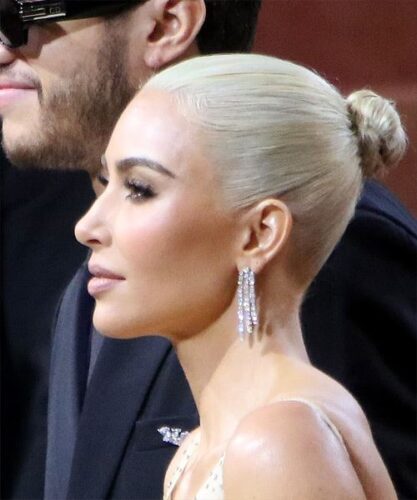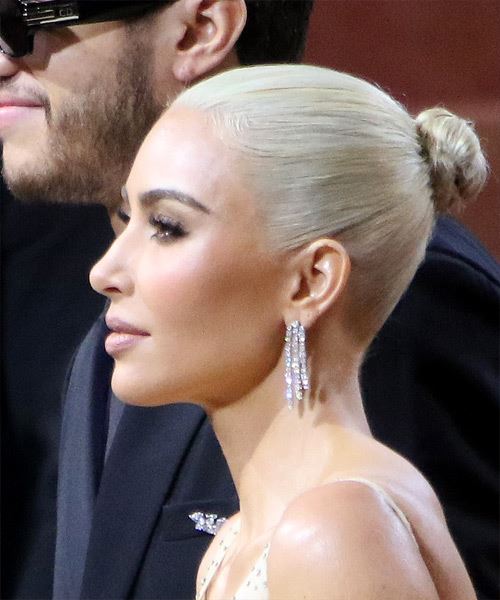 Kim slicked back her blonde hair with lots of hair gel and pulled it into a tight bun. This will prevent her hair from wreaking havoc on her new look.
Kim Kardashian long white hairstyle with subtle curls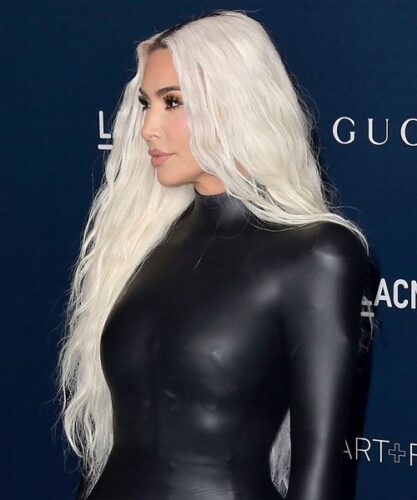 Kim Kardashian has been confidently showcasing her white hair for some time now, in whatever way she sees fit.
If you don't want to cause any damage to your hair, understand that achieving this hue will take some time.
Hair of this length needs volume and movement, which are provided by the soft curls in this style.
READ MORE: