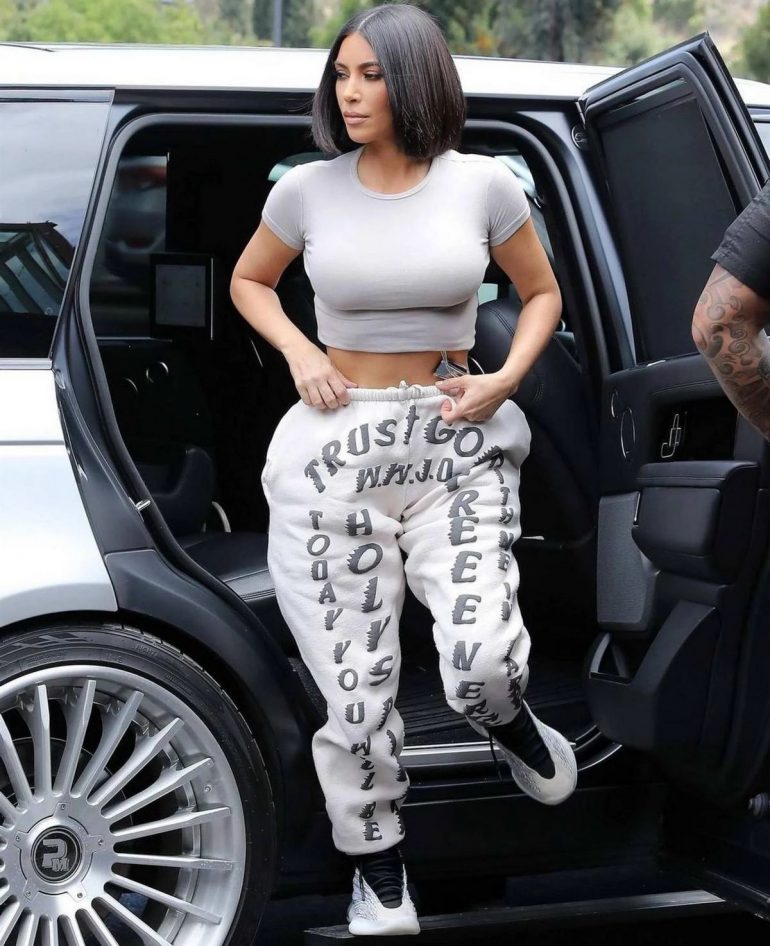 More than a million dollars' worth of Mercedes Maybachs have been presented to Kim K, and she has spent another hundred thousand dollars painting some of her cars grey to match her mansion.
With an estimated $2 billion, Kim K.'s spectacular car collection features Lamborghinis, Rolls Royces, and more
Kim Kardashian and her children are now in Japan, and her Hidden Hills, California, home appears to be receiving a significant landscape revamp, as fans of the Kardashians know.
Recent aerial photos of her property showcased not only the vast US$60 million residence but also her remarkable fleet of cars, estimated to be worth US$2 million.
Here's a look at the reality star's remarkable car collection, from her penchant for Maybachs to her penchant for color coordination.
The view of Kim K.'s driveway
According to TMZ's photos, Kardashian has eight high-end rides parked in her driveway. Among them are two Range Rover Autobiography models and a Rolls-Royce Ghost from the year 2022.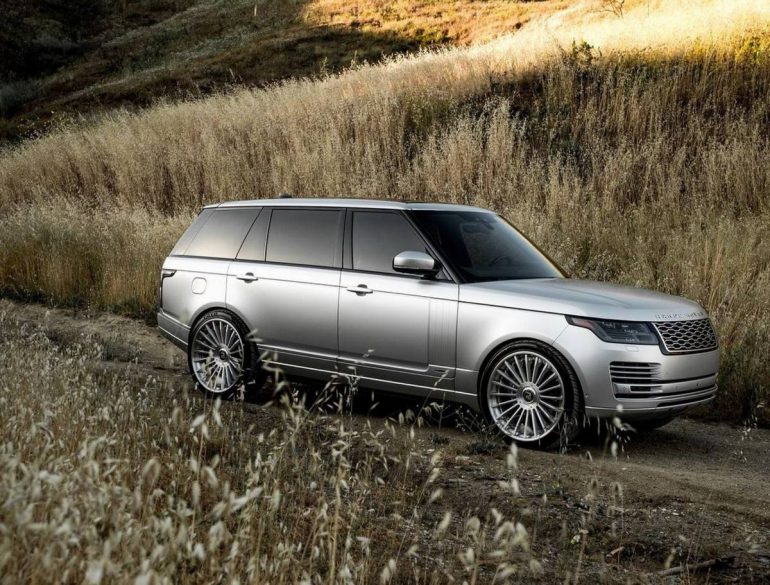 According to Hollywood Life, the Range Rover Autobiography and the Rolls-Royce Ghost are each worth about $400,000 in the United States.
Two 2023 Cadillac Escalades, each worth around US$200,000, were also spotted in the driveway, in keeping with her penchant for matching pairs.
Another favorite is the 2022 Lamborghini Urus Mansory
According to Hollywood Life, this 2022 Lamborghini Urus Mansory costs about $400,000 in the United States.
In an interview with Vogue, Kardashian called it one among her "three faves." It is the first SUV from Lamborghini.
She treated herself to the Lamborghini with the Mansory widebody kit and the custom-made rims.
The sports car's hood is painted in a black V-shape that stands out from Kardashian's signature gray color scheme.
Her undeniable affection for Maybach
In addition to the 2022 Maybach S580 (US$180,000) and the 2022 Maybach GLS 600 (US$250,000), both of these vehicles may be seen in the photos.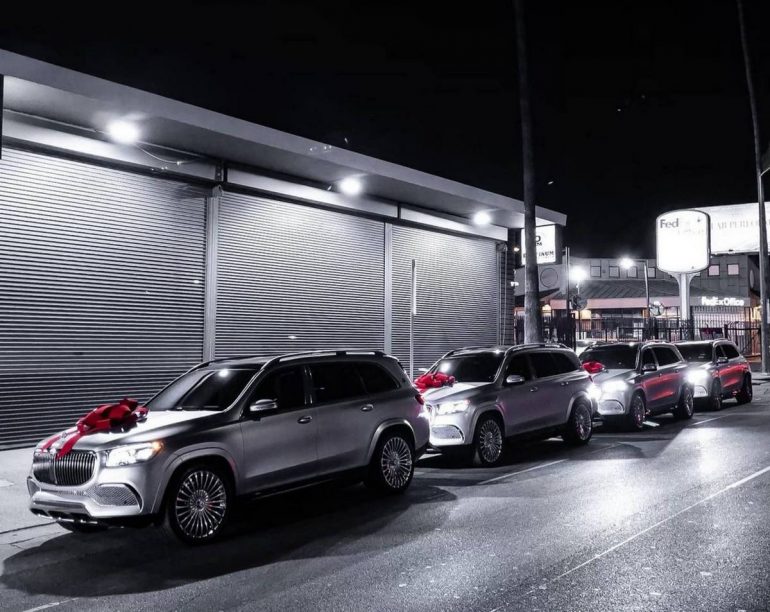 TMZ said in 2020 that, shortly after reports of tension between Kardashian and her then-husband Kanye West surfaced, the artist had purchased five 2021 Maybachs for his wife, each of which was estimated to be worth roughly US$200,000.
The Maybach Sedan, which he bought for his wife for $1 million, is her "favourite baby ever, ever, ever" as Kardashian told Vogue.
Kardashian's Mercedes-Benz Maybach S580 has been colored a spooky shade of grey and outfitted with minimalist black interior detailing.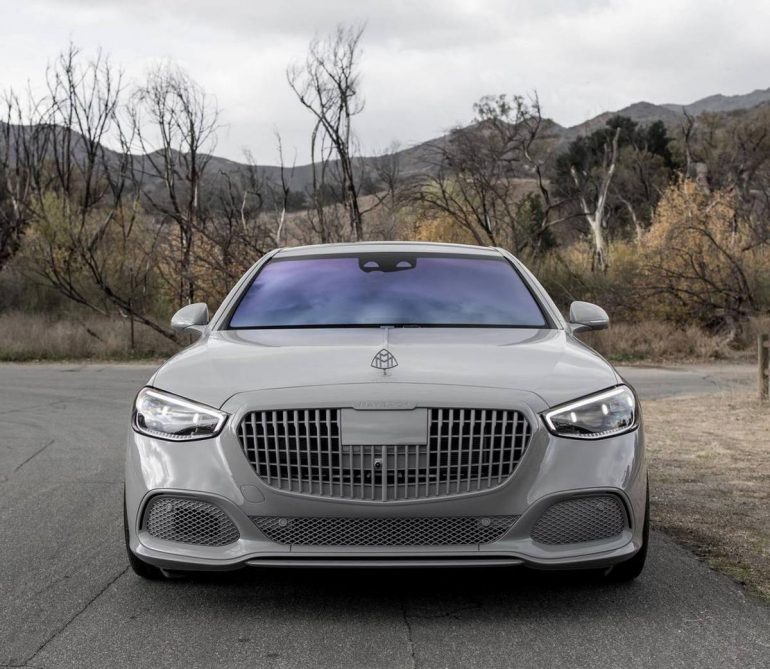 She gushed over the car in an interview with Vogue, saying things like, "I love painting the emblem grey. If I were to pick one, that's my baby."
Although Kardashian seems to like a predominantly grey color scheme, she opted to cover her $200,000 Lamborghini with cozy Skims cloth in 2021.
The "car girl" made fun of herself by posting a photo of the wrap with the caption "Kimmy had a little lamb-bo!! OMG, isn't this the cutest and funniest thing ever???"
Her Rolls-Royce Ghost is customized just for her
In a recent interview with Vogue, Kardashian displayed a frosted crystal decoration that had been specially commissioned for the front of one of her Rolls-Royce Ghosts.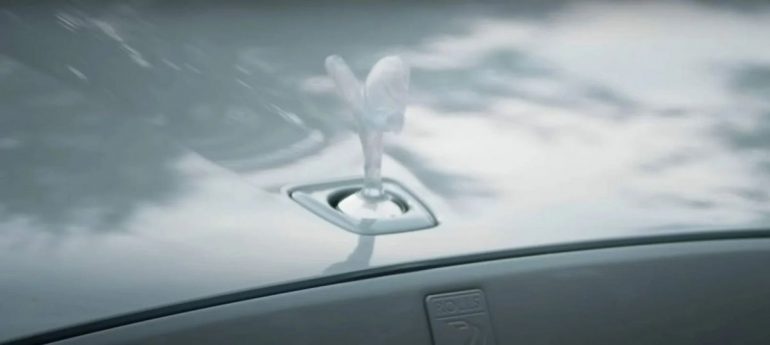 Because of their longstanding collaboration, Platinum Motorsports Group upgraded Kardashian's standard silver version to this frosted crystal one.