Kim Kardashian has signed a new celebrity to represent her SKIMS clothing line. The young lady in question is Delilah, daughter of actress Lisa Rinna.
Kim Kardashian has hired Delilah, Lisa Rinna's daughter to model for her SKIMS line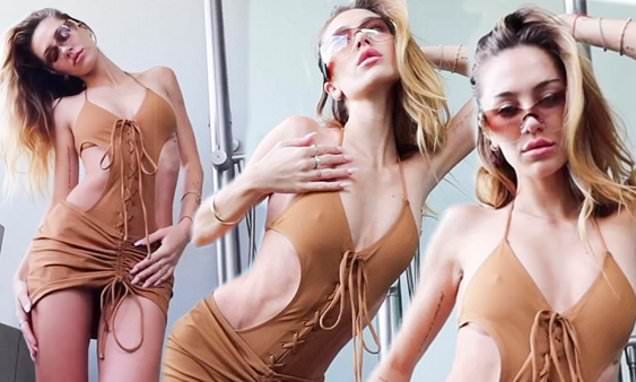 Delilah, the daughter of Lisa Rinna, was photographed on Thursday wearing an item of the popular intimate and swimwear brand, and she captioned the photo, "SKIMS ad."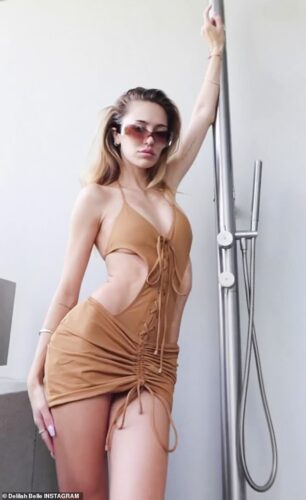 The 24-year-old blonde beauty, who slayed her Instagram account in all black a month ago, opted for a figure-flattering caramel beige number that she paired with tinted brown sunglasses to accentuate her petite frame.
Her blonde hair was tousled from making her most dramatic, show-stopping moves for the camera.
As for the Hamlins and the Kardashians, Delilah's sister Amelia dated Kourtney's ex-boyfriend Scott Disick a year ago.
Kris Jenner is one of Rinna's close friends.
The actress revealed in January that she has been secretly treating an autoimmune disorder.
The model revealed on social media that she has been going through a "tough" time with a chronic issue over the past few years.
She continued by saying that she hid her illness because she didn't want to be typecast in a "sick role."
Among her Instagram posts, she said: 'I haven't really spoken on my health lately and if you're new here you're probably confused but for the past few years I've been struggling with autoimmune/ chronic illness issues that I've been silently battling and overcoming.
The star said that it was tough mentally and physically.
'I've kind of kept quiet because I don't want to be put in a 'sick' role,' she added.
'I've faced a lot, overcome a lot, and I know that I'm going through this for a reason and that reason is to share what I've gone through and what I've learned with you.'
Deliah posted the news with a photo of an IV being inserted into her arm and a quote from televangelist Joel Osteen as a caption.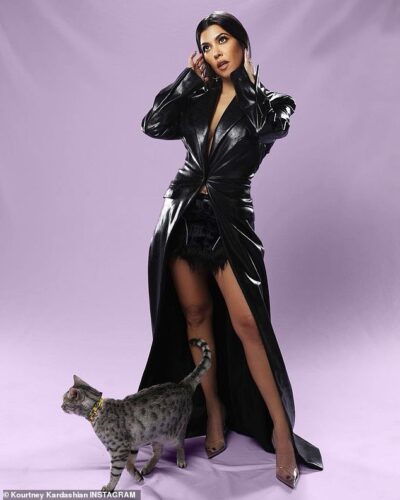 She then thanked a clinic in Los Angeles for helping her.
That which was written was as follows: 'When you feel as though the pressure is too much, it's because you're stronger than you think.
'You'll never discover how strong you really are until you face pressure that you've never faced.
'It may seem unbearable, but the fact that God allowed it means you can handle it.
'He didn't say He'd make a way of escape so you could run from it, but so you can 'endure it' – God wouldn't allow you to get in that pressure if he hadn't designed you to handle it. You will always be able to bear whatever comes your way.'
'Thank you @dripp.iv for helping. [butterfly emoji].'