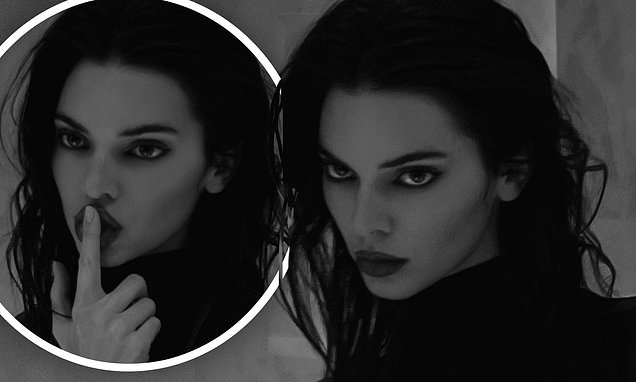 The founder of 818 Tequila kept her 277 million Instagram followers interested with a series of three provocative photos.
On Saturday, Kendall Jenner posted black and white photos to her Instagram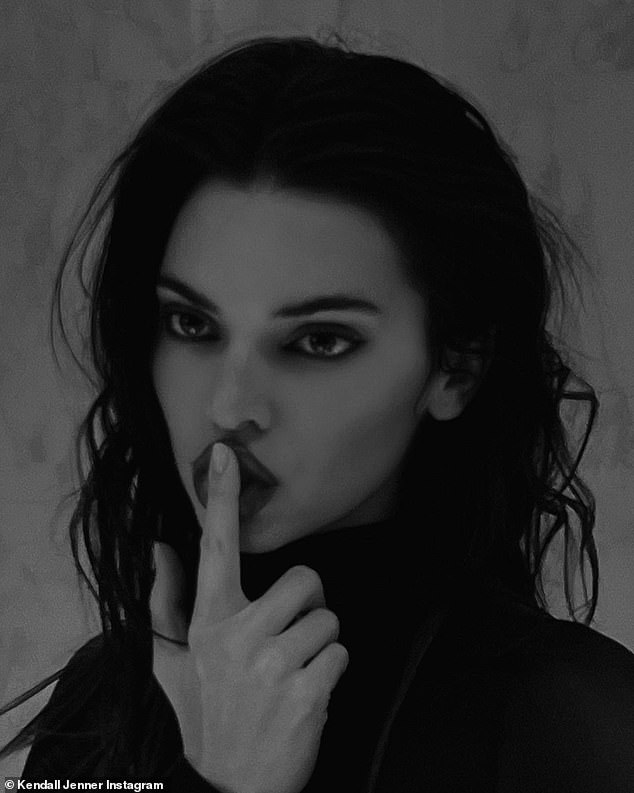 The reality TV starlet used an emoji of a dead rose instead of words as a caption.
Close-ups revealed the regular at the runway to be wearing a black turtleneck and dark eyeshadow.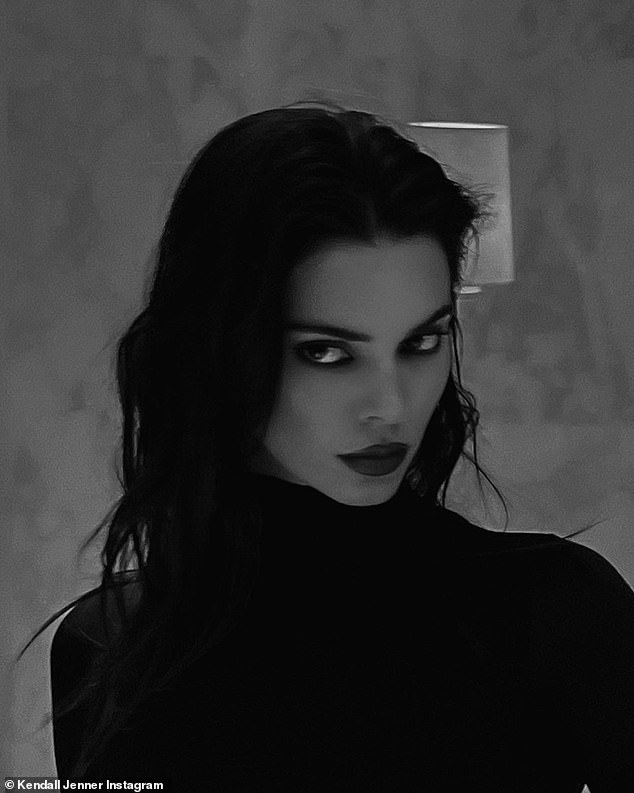 The dark lipstick the supermodel wore on her lips added an air of mystery and sexiness to the photographs.
The photos showed Kendall against a solid background as she stared into a mirror, so it was hard to tell where exactly she was.
Her dark hair was disheveled and stylishly dripping down her back and over one shoulder. Jenner opted out of wearing earrings and sported a short, au naturale mani.
In one of the photos, she can be seen studying her reflection while holding her index finger over her full lips.
The veteran model showed off her ability to convey an entire mood with just a glance.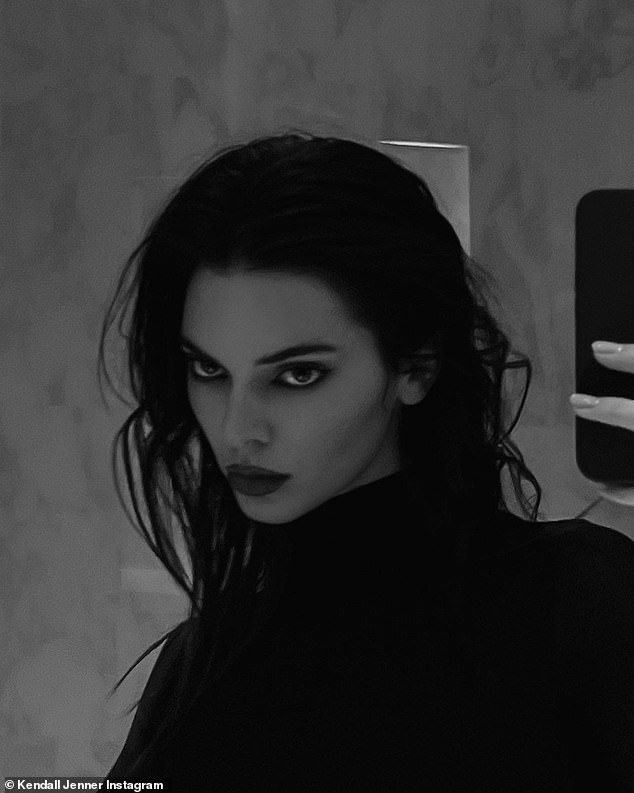 The Hulu star took to the Stories feature of the app to provide more content for her massive fan base.
The popular socialite shared six individual photos of herself in two parallel rows.
She had the same three photos in the top row as she did in her Instagram grid, and then another row of the same photos, this time in color.
In a separate series of bikini photos posted online on the same day as Kendall's, Kim Kardashian and Kylie Jenner showed their sisterly love for one another.
In identical black swimsuits, the 42-year-old founder of Skims and the 25-year-old CEO of Kylie Cosmetics flaunted their toned figures.
They were by the water, and they were kneeling on a chaise lounge, facing each other, with their long, dark hair hanging down their backs.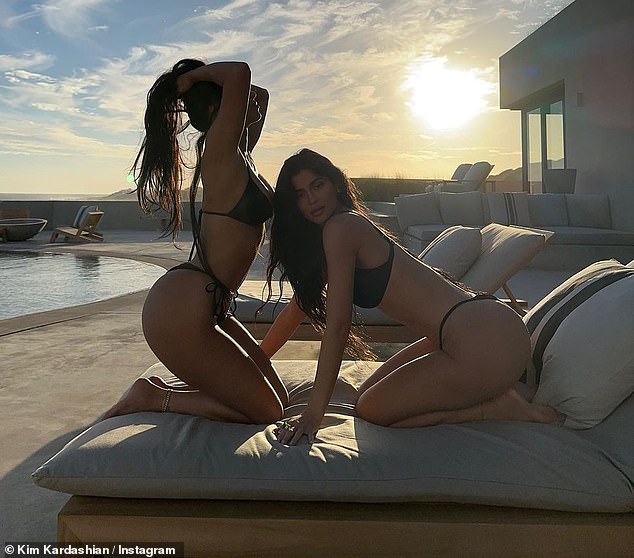 The lip kit heiress told Vanity Fair Italia that her current closest sibling relationship is with Kim, prompting a series of sexy photos between the two.
Kim posted a photo of herself and her sister with the caption 'Twin Souls' and 3 million likes.