Khloe Kardashian stunned followers online by posting a photo of herself in a sheer black and white dress that showed off her tiny waist and toned arms.
Khloe Kardashian's fans were shocked to see her in a see-through zebra-print dress.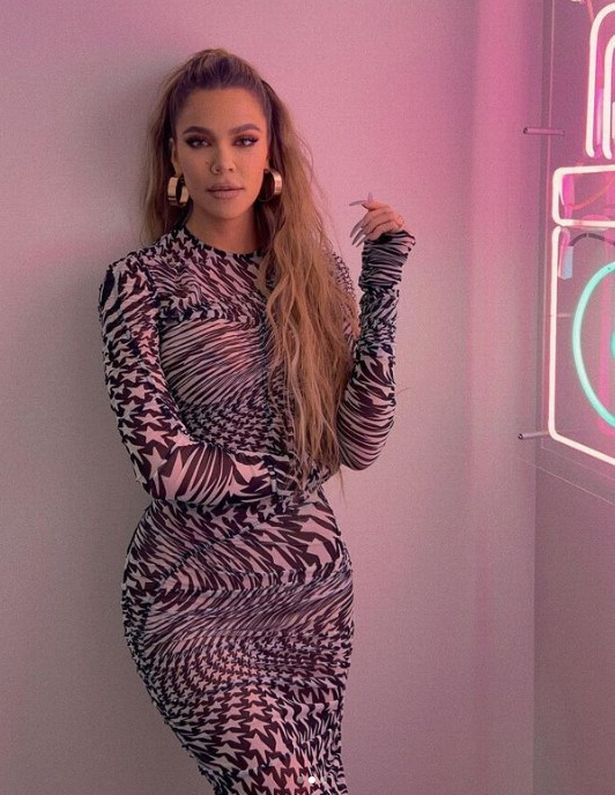 The 38-year-old decided to wow her Instagram followers by posting a picture of herself in a black and white dress that showed off her toned body.
Beautiful blonde hair cascaded down her back in a half-up, half-down ponytail as she ran her sharp fingernails through it.
The founder of Good American shared a close-up photo of her flawless skin and nude lipstick in the first photo. She wore enormous gold earrings to complement her ensemble.
In the second, Khloe poses in front of a pink neon-lit wall, highlighting the newfound slimness of her body.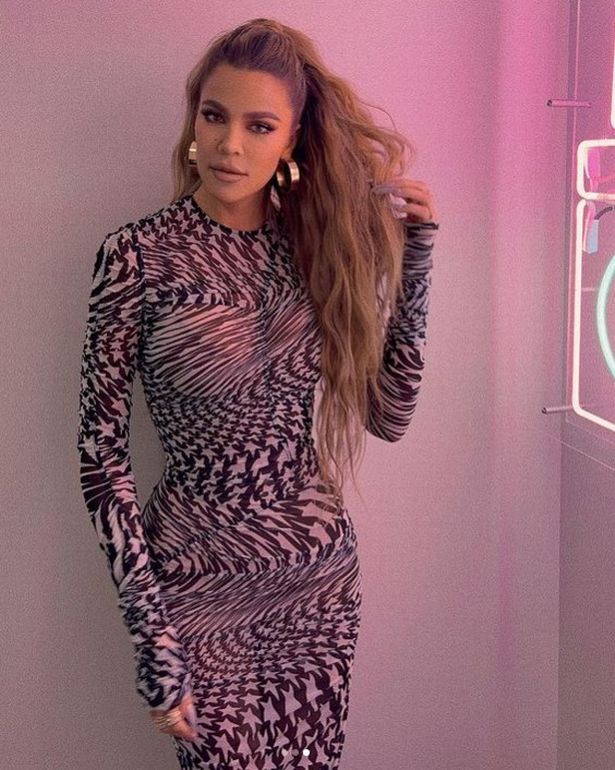 The star had to shut down fan inquiries about her face plaster after a stunning gym photo of her went viral.
The 38-year-old spoiled Instagram with a stunning selfie that left her followers swooning.
Khloe went for a minimal makeup look, opting for a pink lip gloss to complement her figure-hugging tank top.
Khloe slicked her hair back into a neat bun as all eyes were drawn to her gorgeous eyes and lips.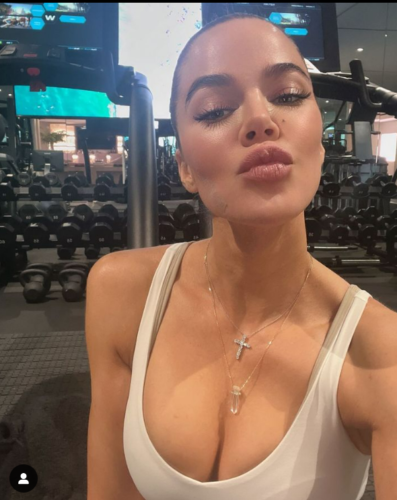 However, observers noted that the celebrity appeared to be wearing a bandage over part of her face.
One observer of the photo, which was presumably taken some time ago, remarked, "And what the heck is on your cheek?"
The famous TV host then responded: "A bandage. I had a tumour removed from my face but I'm totally ok. Thank you for asking."
"It's a scar strip. I had a tumour removed from my face a few moments ago so I wear this for healing and the prevention of my scar getting worse. All is great and healing wonderfully."