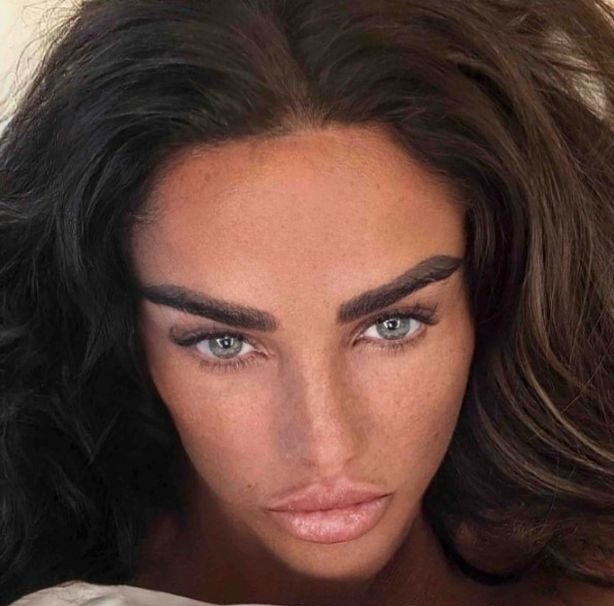 On Monday morning (March 13), the ex-glamour model posted a story to Instagram showing admirers how hot and uncomfortable her sunburned forehead looked.
After returning from her vacation in Thailand, Katie Price showed off her peeling skin and terrible sunburn on her face
The 44-year-old reality actress was recently spotted in Thailand, where she reportedly had the time of her life while wearing skimpy bikinis that barely fit her ample breasts and reclining by the pool.
Katie's 16th boob procedure, resulting in the "largest boobs in Britain," were on full display in her sultry bikini pictures by the pool.
But apparently she got a little too much sun, because her forehead is all red and swollen now.
Katie emerged from the safety of her vehicle to offer her 2.6 million viewers a close look at her red, sunburned face.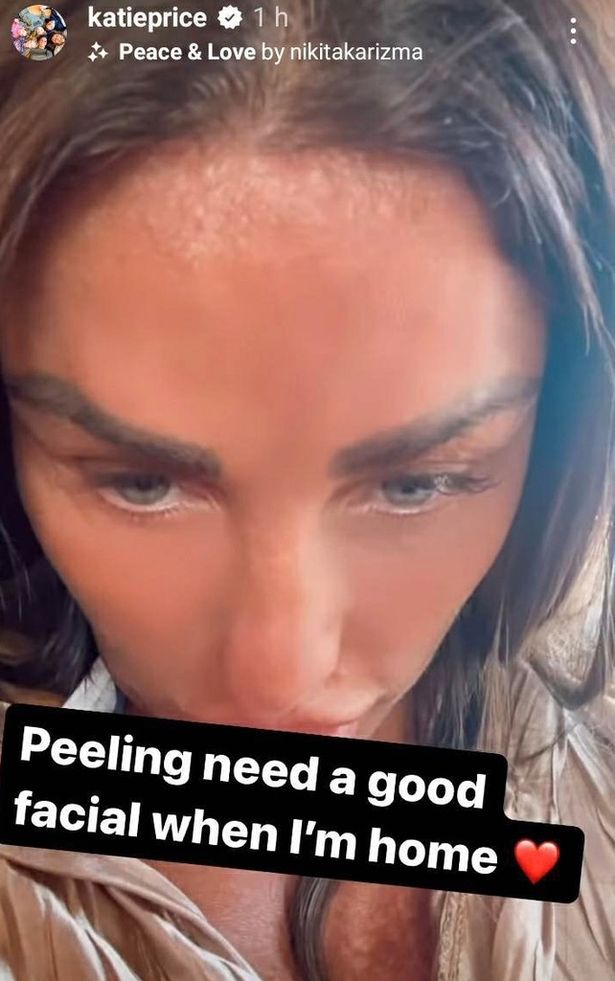 Katie Price, a reality celebrity, recently gave followers a close-up clip of her sunburned forehead, which was left with red and peeling skin, and informed them she desperately needed a facial.
Katie Price has shown the world the sunburned, peeling face that she got on her vacation to tropical Thailand.
Even though she was peeling just below her hairline, the Mucky Mansion star still managed to look glamorous.
She panned the camera up to her forehead and addressed her audience: "I need a good facial when I get home. Look at that peeling face [heart emoji]."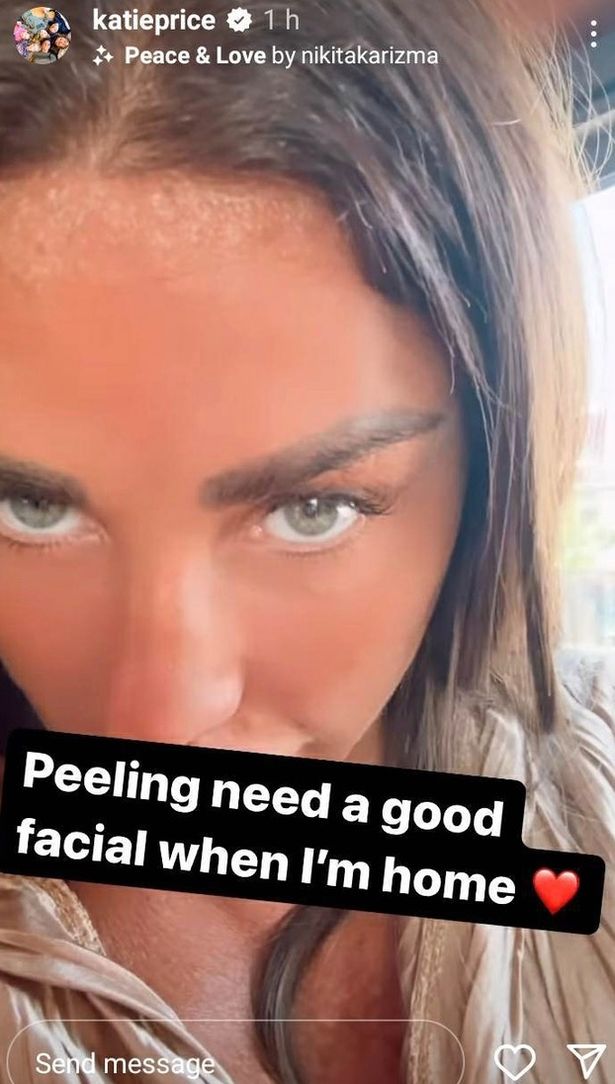 Reportedly enjoying herself in Thailand with her two youngest children, Bunny and Jett, and ex-boyfriend Carl Woods.
She posted a glamorous bedroom selfie right before she flew back to the UK, revealing that she had missed her own bed and other familiar sights and sounds.
She captioned it: "Time to get up and go back to the uk. Missed my Friday night Indian takeaway , Sunday roasts and more important a cup of tea."
In the gorgeous picture, Pricey was seen pouting and unmade up while lying in bed.
Many were also shocked by how similar she was to her 15-year-old daughter Princess, whom she shares with ex-husband Peter Andre.