On Wednesday, Kate Hudson was spotted in an icy soak with a friend, she emerged from the icy tub with a broad grin on face.
Kate Hudson wearing a plunging black swimsuit takes an icy shower and tweets an encouraging message in honor of IWD.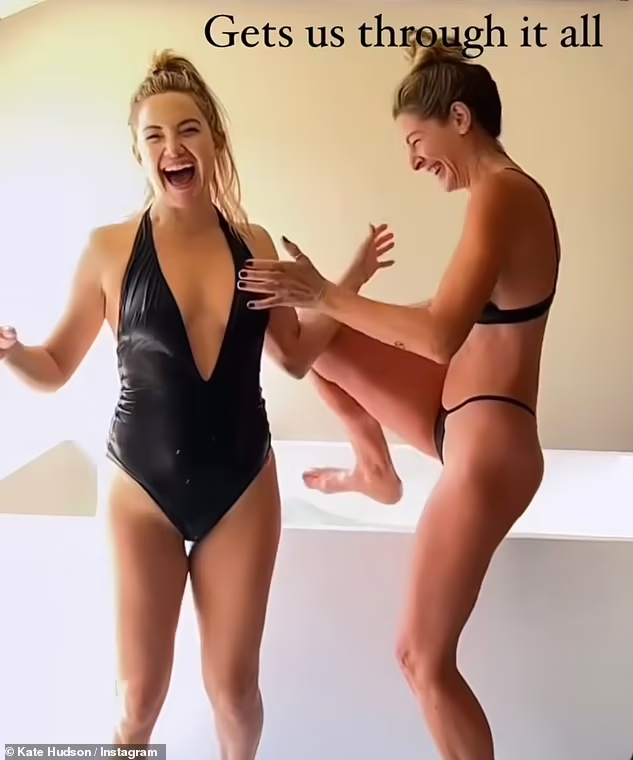 The Glass Onion actress celebrated International Women's Day with a friend by donning a pair of black socks and writing an empowering message.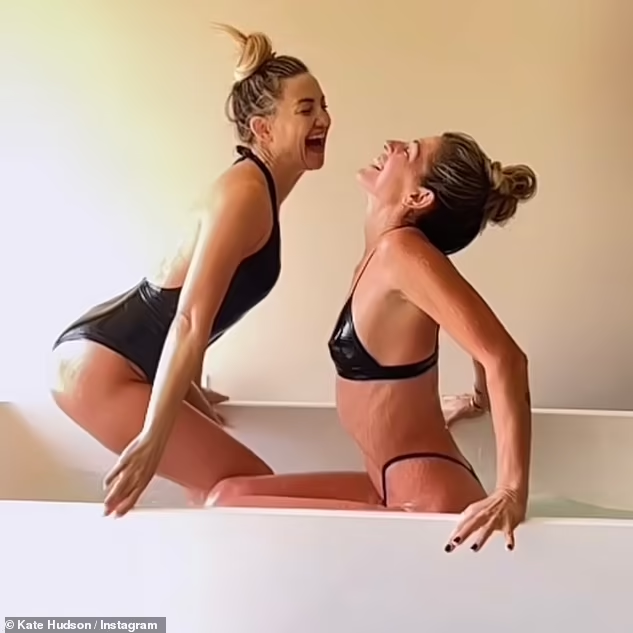 With a slow-motion video as background, she penned: 'How you love. How you nurture. How you laugh. How you hold space. How you inspire.
'How you take the plunge together! Gets us through it all. Happy International Women's Day to all the women in my life that inspire me daily!'
Her friend Angi Greene, also wearing a skimpy black bikini, joined her in the tub.
The two people seemed cheerful as they stumbled out of the house, drenched to the skin.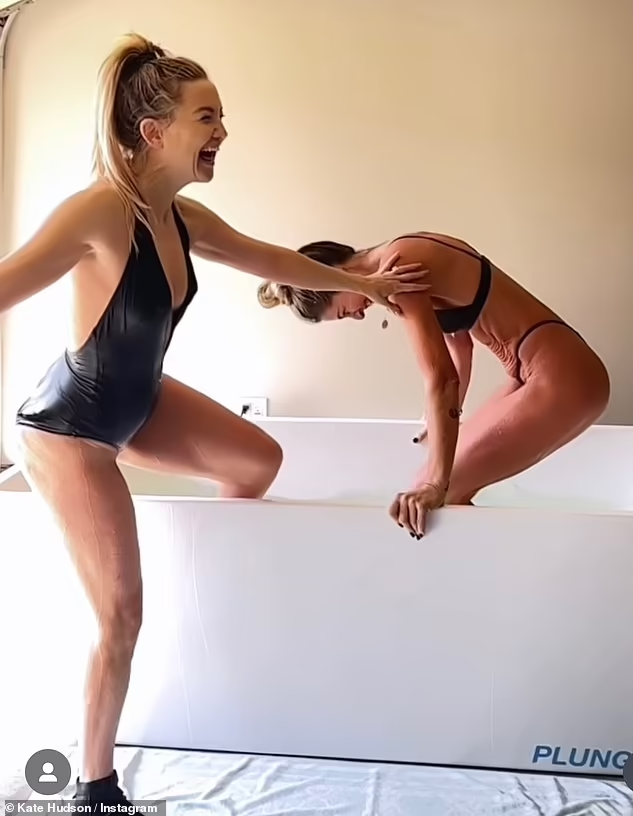 Kate discussed her upcoming wedding to Danny Fujikawa on a recent episode of the Table for Two with Bruce Bozzi podcast on iHeartRadio.
'Right now, planning a wedding feels insane, but I'm excited to plan a wedding, and I go back and forth between a small wedding and a large wedding,' she said.
'So there's a part of me that wants the big bash, you know?' she said. 'There's, like, two sides to me: the big bash or the small, intimate wedding. I think somewhere in there, I'm going to come up with both.
'It'll totally be a destination wedding,' the mom-of-three said. 'It'll be such an adventure that people will really want to have to come to show up.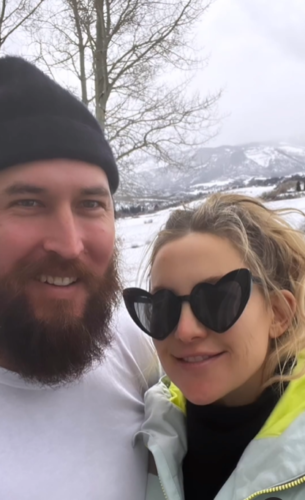 'To me, those are always the most fun weddings. Like, if you really want to be there, you'll be there.'
She joked: 'If someone's like, "I can't really be there", then I don't want you there. That's all I got right now. That's all I got for the wedding.'
There are times when she believes a traditional Japanese ceremony would be most appropriate. That wedding would honour the heritage of Danny and their daughter Rani Rose, 4.
'We do sometimes go back and forth with the traditional Japanese wedding ceremony, which would be really beautiful and quite emotional for Danny, seeing as his dad is gone,' she said.
The Oscar nominee is certain that her loved ones will have to travel to attend her wedding, regardless of how large or small it may be or whether it is a traditional or Japanese ceremony.
Read also: