Kanye West said: "She could never love this dude, not just because he's ugly, he's not Black…"
Kanye West believes Kim Kardashian only 'likes black guys'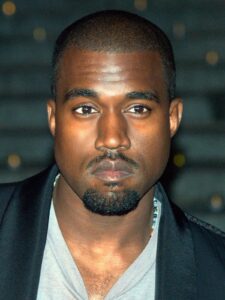 In the latest installment of Ye destroying his legacy, the rapper appeared on the Lex Fridman Podcast and dropped an absolute bombshell about his ex-relationship wife's with the former Saturday Night Live cast member.
While the musician has never hidden his dislike for the comedian, it's safe to say that Ye has hit rock bottom.
He said: "She could never love this dude, not just because he's ugly, he's not Black. She likes Black guys. Every guy that she is with looks exactly the same."
Kanye West says Kim Kardashian could never love Pete Davidson because she only loves black men. pic.twitter.com/XAeguq1J6C

— Daily Loud (@DailyLoud) October 25, 2022
Ye must have forgotten about Kim's 72-day marriage to Kris Humphries.
But the 45-year-old didn't stop at perpetuating harmful racial stereotypes; he followed up with a creepy confession.
He said: "Ray J, Reggie Bush, at that time Kanye West. She has a type just like how I have a type. A lot of my girls look kind of similar to her."
Why do we get the impression that Ye is paying a new-age scientist somewhere in the middle of the earth to clone Kardashian?
Even stranger, West declared himself the priest of his household in a recent interview with Piers Morgan, comparing himself to Kardashian's late father.
He told the host of the talk show: "I'm still the priest of that home. They want to make it this matriarch society…but I am the priest of that home, and God is alive. I am the living Robert Kardashian. And I'm going to stand up for what God would want as a Christian."
"She dresses exactly like me. My kids are me, and there's no person that she will ever get with that will influence her more than God and then her priest on earth, which is me." He added.
In the same interview, West slammed Kardashian's cover of Interview Magazine, which featured the reality star semi-naked in front of an American flag.
The rapper said: "Kim is a Christian woman. And she's not here just to have content up on adult channels.
"She's not here just to have that last Interview magazine cover.
"If you look at the two Interview magazine covers, look at the one when I was there, and look at the one when I'm not there."