As per former Adidas employees, Kanye West allegedly "showed explicit images of Kim Kardashian to Adidas employees" while collaborating on his Yeezys.
Kanye West allegedly "showed explicit images of Kim Kardashian to Adidas employees"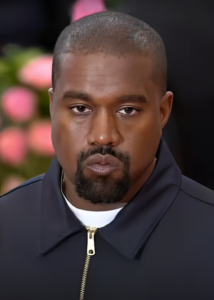 Also read: Jess and Eve Gale of Love Island reveal that they give themselves pep talks before raunchy shoots to boost their confidence: "If you look nervous, it's just not going to work!"
Per the former Adidas employees, Kanye West allegedly showed explicit photos and videos of Kim Kardashian to Yeezy staff.
According to reports, the controversial Bound 2 rapper, 45, showed naked pictures of his then-wife, including his own sex tape, to Adidas team members.
According to Rolling Stone, ex-employees on Ye's Yeezy team made the explosive claims in a letter to bosses demanding action from Adidas leadership.
In the publication, former employees accuse the fashion company of "turning a blind eye to abhorrent behavior."
As according Yeezy staff and creative collaborators, Kanye "played pornography" during meetings, "discussed porn, and showed an intimate photograph of Kim Kardashian in job interviews."
According to Ye's former team members, he allegedly showed "explicit videos and photos of Kim, as well as his own sex tapes."
One claim is that Kanye showed him a graphic image of Kim during a job interview in 2018.
He alleged Kanye pulled out his phone and said, "My wife just sent me this" – the staffer claims the image was "super revealing and personal."
Another claim Kanye showed the Yeezy creative team an explicit video of Kim that year, and a third team member confirmed the allegations.
Kanye  "wasn't afraid to show off explicit material' or 'talk about personal matters that should've been kept private," they claimed.
Kanye "did more than test the boundaries of professionalism, "according to Rolling Stone, which has seen all of the claims.
According to the report, the staff letter implies that Adidas was aware of West's "problematic behavior" but "turned their moral compass off."
"Adidas does not tolerate hate speech and offensive behaviour and therefore has terminated the adidas Yeezy partnership," an Adidas spokesperson told The Mirror.
"We have been and continue to be actively engaged in conversations with our employees about the events that led to our decision to end the partnership. They have our full support and as we're working through the details of the termination, we have been clear that we want to keep our employees' talent and skills within the organization."
"Having said this, we will not discuss private conversations, details or events that lead to our decision to terminate the adidas Yeezy partnership and decline to comment on any related speculation."
Read more: Jennifer Lopez attracts attention after Instagram posts vanish and her profile photo turns black
The Mirror has managed to reach out to Kanye West and Kim Kardashian's representatives for comment.
Kanye previously admitted to being 'addicted to pornography' since he was five years old, admitting he was smitten by the explicit images.
In 2019, he told Apple Beats 1 radio host Zane Lowe, "Playboy was my gateway into full-on pornography addiction."
"My dad had a Playboy left out at age five, and it's affected almost every choice I made for the rest of my life from age five to now, having to kick the habit."
Kim rose to fame in 2007 after an adult entertainment company leaked a sex tape of herself and her then-boyfriend Ray J from 2002 online.
In the episode, it was claimed that Kanye met with Ray J at the Los Angeles airport to obtain the tape, which Ray J later denied, saying, "All of this is a lie smh – Can't let them do this anymore – so untrue."
Later, during an appearance on The Late Late Show With James Corden, Kris Jenner refused releasing the sex tape after Ray J defamed her of "controlling the sex tape deal."