Police say phone pings indicate Julian Sands was still moving two days after going missing "in an extremely dangerous mountain range."
Julian Sands watches with broken heart as police answer phone calls from a missing actor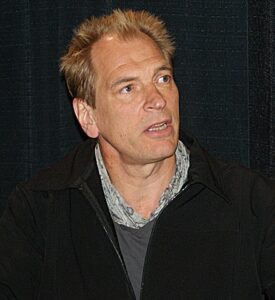 You can read also: All of Maya Jama's "digs at her exes," with fans picking up on subtle jabs at Stormzy and Ben Simmons
American police say British actor Julian Sands was still on the move two days after being reported missing.
Julian, from Smallville, is one of two missing hikers in California's San Gabriel Mountains. He was last seen on Friday, January 13, in Mount Baldy, and his family hasn't heard from him since.
The 65-year-old dad-of-three has been missing for a week in a "extremely dangerous" California mountain range where two people have died in recent weeks. The search continues with "no hard deadline" to find the A Room With A View star.
Police say phone pings show the Dexter actor was still moving on Sunday.
San Bernardino County Sheriff's Department spokesperson: "On January 15, 2023, phone pings showed Sands to be heading to the Mount Baldy area."
"Additional phone pings from the cell provider were attempted but were unsuccessful, due to the lack of cell service and most likely cell phone power failure.
"A delayed ping through Sands' Apple iPhone operating system, from January 14, 2023, provided a possible location on one of the trails leading to the summit of Mount Baldy. This area was checked by ground searchers and by helicopter."
"Ground and air searchers were unable to locate any evidence in this area that would assist in locating Mr. Sands. Because of avalanche risks and trail conditions, the ground crews were pulled off the mountain on Saturday evening.
" However, the search continues by helicopter and drones when the weather permits. Additional ground searches will be scheduled when the weather improves, and it is safe for our rescue crews."
Julian's three adult children join the desperate search for their father.
Though snow, sleet, and fog were hampering the team's on-foot efforts, the San Bernardino County Sheriff's Department said the incident was still a search and rescue.
As of Thursday evening, Mount Baldy's highest altitudes had poor visibility, but searches were planned as conditions allowed.
"We will schedule another ground search when the weather improves, and it is safe for our ground crews," adding there was "no hard deadline" for abandoning search efforts and "no date set," a department spokesperson told the PA news agency.
On Wednesday, a close friend called Julian "an adventurer in everything he did" and prayed for his safety. Authorities still hope to find the The Girl with the Dragon Tattoo actor.
"On Friday, January 13, at about 7:30 pm, a hiker, identified as 65-year-old Julian Sands of North Hollywood was reported missing in the Baldy Bowl area," a spokesperson for the San Bernardino County Sheriff's department said, in a statement shared with the PA news agency in the early hours of Thursday morning."