With such a large roster of playable fighters in JoJo's Bizarre Adventure: All Star Battle R, you'll naturally want to know who performs the best. We're here to help, and we've ranked the characters from All Star Battle R in our tier list right here. Take a look, make your choice, and prepare for a battle of Hamon, Stands, Spin, and more.
JoJo's Bizarre Adventure: All Star Battle R Tier List
S-Tier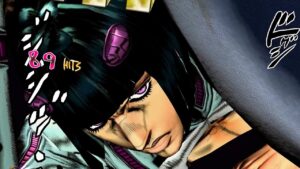 The absolute best of the best. In almost any match-up, these JoJo characters consistently outperform. Take the time to learn their quirks and combos, and you'll be steamrolling the competition in no time.
Bruno Buccellati
Diavolo
Dio Brando
Guido Mista
Narancia Ghirga
A Tier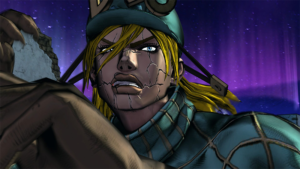 Though slightly overshadowed by the handful of S-Tier fighters, A-Tier contains the majority of the most formidable combatants in Jojo's Bizarre Adventure. These JoJo characters perform admirably and consistently, and you won't go wrong with any of them.
Diego Brando
DIO
F.F.
Giorno Giovana
Gyro Zepelli
Ikuro Hashizaka
Jotaro Kujo
Narciso Anasui
Okuyasu Nijimura
Old Joseph Joestar
Pannacotta Fugo
Polnareff
Yoshikage Kira
B Tier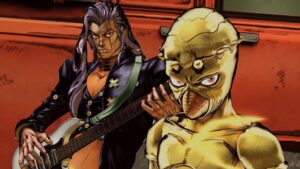 Although these JoJo characters fall just short of greatness, they still possess powerful move sets. They might not prevail in every fight, but they can always be a serious threat.
Akira Otoishi
Esidisi
Hol Horse
Johnny Joestar
Jolyne Cujoh
Joseph Joestar
Jotaro Kujo (Part 4)
Kars
Lisa Lisa
Mariah
Pet Shop
Prosciutto and Pesci
Robert E. O. Speedwagon
Trish Una
Wammu
Will A. Zeppeli
C-Tier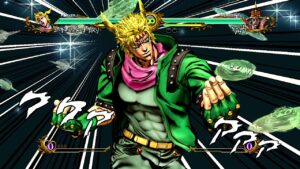 Characters in this tier are underpowered, lack combo potential, or have unreliable mechanics. Fortunately, while they may struggle in matches against the highest-tier characters, a dedicated player can transform them into something to be feared.
Caesar Zepelli
Enrico Pucci
Ermes Costello
Funny Valentine
Ghiaccio
Josuke Higashikata
Josuke Higashikata (JoJolion)
Koichi Hirose
Noriyaki Kakyoin
Vanilla Ice
Yukako Yamagishi
D-Tier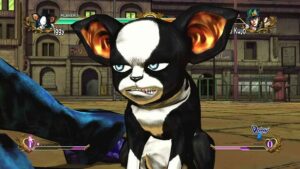 Certainly, these JoJo characters are far weaker than the rest of the cast. You may have a favorite player here, and there's no reason you can't have fun with them, but competitively, you're going to struggle.
Iggy
Kosaku Kawajiri
Muhammad Avdol
Rohan Kishibe
Shigechi
That brings us to the end of our JoJo's Bizarre Adventure: All Star Battle R: Tier List.
About JoJo's Bizarre Adventure: All Star Battle
JoJo's Bizarre Adventure:
All Star Battle
Developer(s)
CyberConnect2
Publisher(s)
Namco Bandai Games
Director(s)

Hiroshi Matsuyama
Kenei Nakasha

Producer(s)
Noriaki Niino
Designer(s)
Kenei Nakasha
Programmer(s)
Noboru Hidaka
Artist(s)
Yoshitaka Kinoshita
Writer(s)
Hirohiko Araki (original story)
Composer(s)
Chikayo Fukuda
Platform(s)

PlayStation 3
All Star Battle R
Microsoft Windows
Nintendo Switch
PlayStation 4
PlayStation 5
Xbox One
Xbox Series X/S

Release

JP: August 29, 2013
EU/AU: April 25, 2014
NA: April 29, 2014

All Star Battle R

JP: September 1, 2022
NA/EU: September 2, 2022
NA/EU: September 1, 2022 (Steam)

JP: September 2, 2022 (Steam)

Genre(s)
Fighting
Mode(s)
Single-player, multiplayer