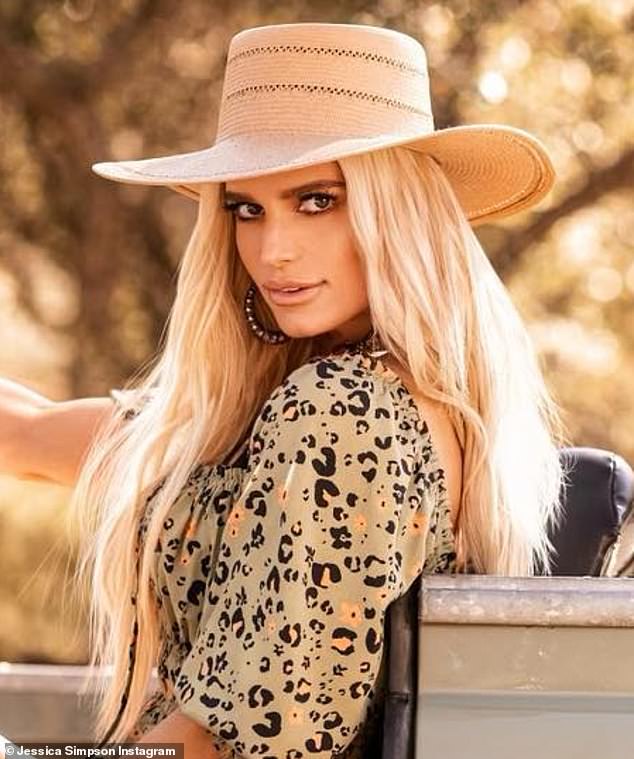 Jessica Simpson was spotted wearing a new Jessica Simpson Collection summer dress that was quite short, exposing her toned and tanned legs while wearing snake print platform shoes.
Jessica Simpson posted a gorgeous shot to Instagram

Safari is the theme of her summer 2023 campaign.
The crooner sat behind the wheel of a topless Jeep, wearing a hat and giving the camera a look. Her long white blonde hair was worn down over her shoulders, and she wore bronze makeup. She wore bracelets made of wood and gold.
'I call this Carpoolin',' said the caption.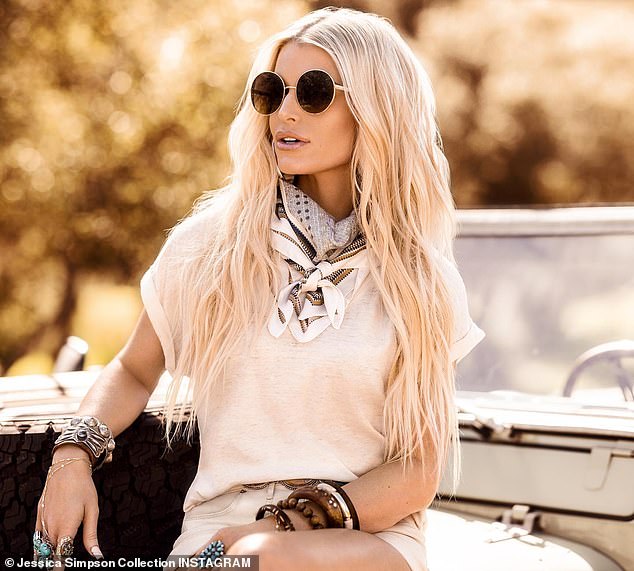 The Jessica Simpson Collection is a clothing and accessory company for ladies and juniors. Apart from apparel, the business also sells accessories, shoes, perfume, and luggage.
In 2005, the company debuted as a sneaker collaboration with Nine West co-founder Vince Camuto.
It has a $1 billion income, making it the most profitable celebrity clothes enterprise.
The 42-year-old fashion designer wore a tiger print outfit last week.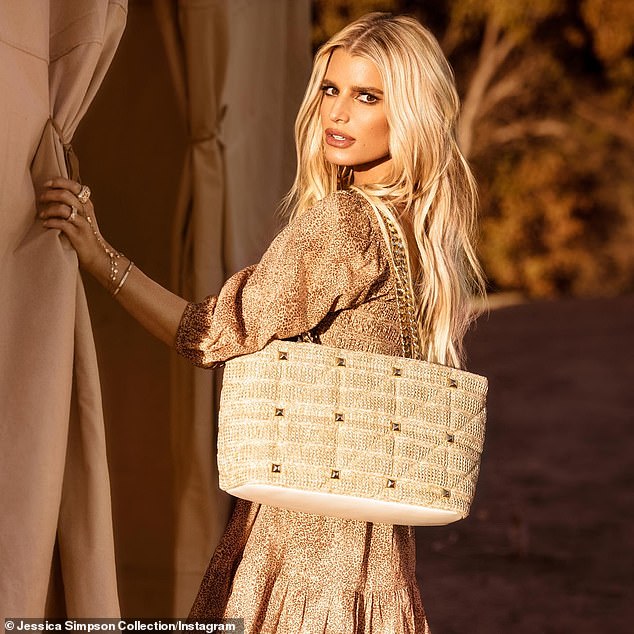 Wood bracelets on each hand, rings on her fingers, and a hefty beaded necklace completed the ensemble.
And the siren added six inches to her height with gold platform heels with a cork sole.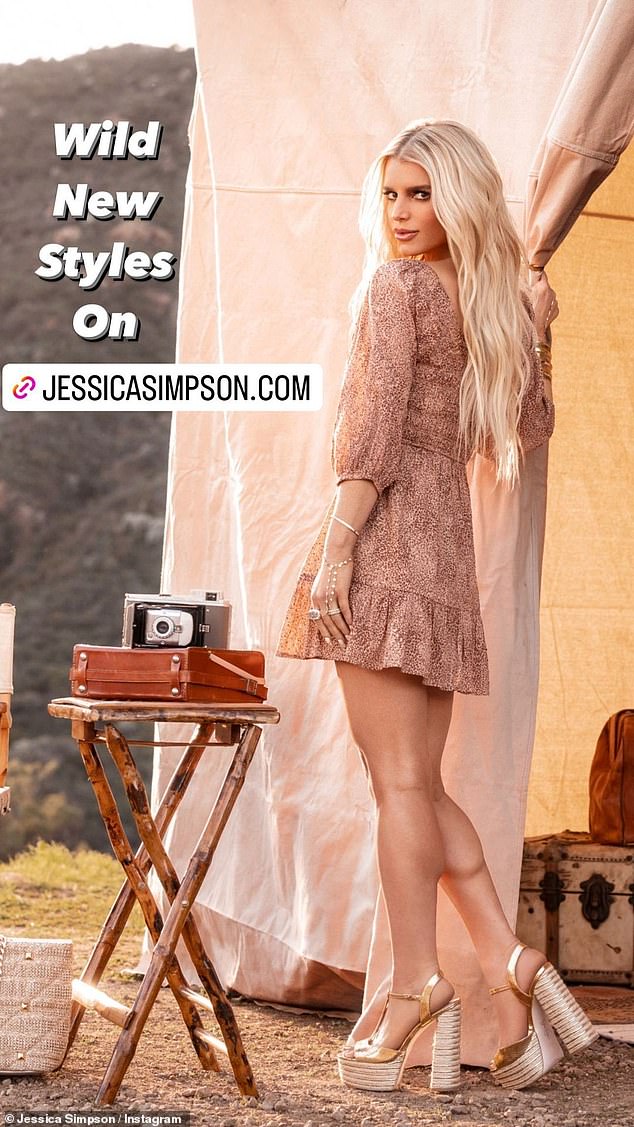 'A golden sunset and wild new arrivals. @jessicasimpson glows in our Aldan dress in winding leopard. Head to the site for the full edit,' she wrote in her caption.
The actress has been promoting her new summer collection all month, acting as her own best model.
In 2019, the former reality star revealed that she shed 100 pounds roughly six months after giving birth to her third child.
She followed a meal plan and walked 14,000 steps each day with the assistance of celebrity trainer Harley Pasternak, and she's since given gym updates as she's maintained her weight loss over the years.
Simpson told Hoda Kotb on the Today Show in 2021 that she no longer weighs herself, that she doesn't own a scale, and that she chooses her clothes based on how she feels.
Simpson stated in September 2022 that she is pleased to'make money off' the speculation over her shifting weight.
The actress admits that her weight has been a source of concern for years, and it was one of the reasons she chose to start her own fashion line, The Jessica Simpson Collection.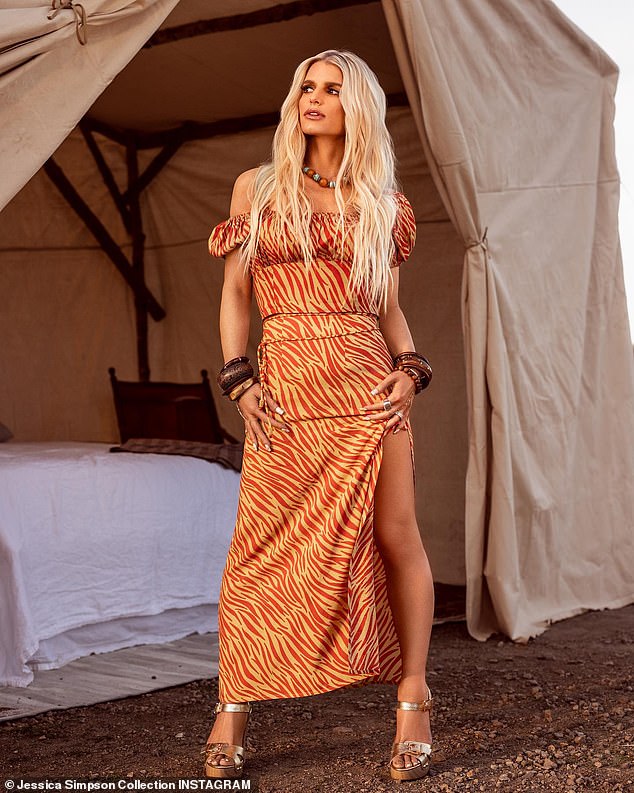 Jessica, on the other hand, revealed in 2021 that the attention she's endured has damaged her. When she was younger, the blonde beauty thought there was a lot of emphasis on her appearance and weight.
Jessica agonized over her appearance as a result of the weight dispute.
She has, however, learned to embrace her body. 'I spent so many years beating myself up for an unattainable body standard that made me feel like a failure all of the time,' Jessica, who made her cinematic debut as Daisy Duke in 'The Dukes of Hazzard' in 2005, added.
READ MORE: