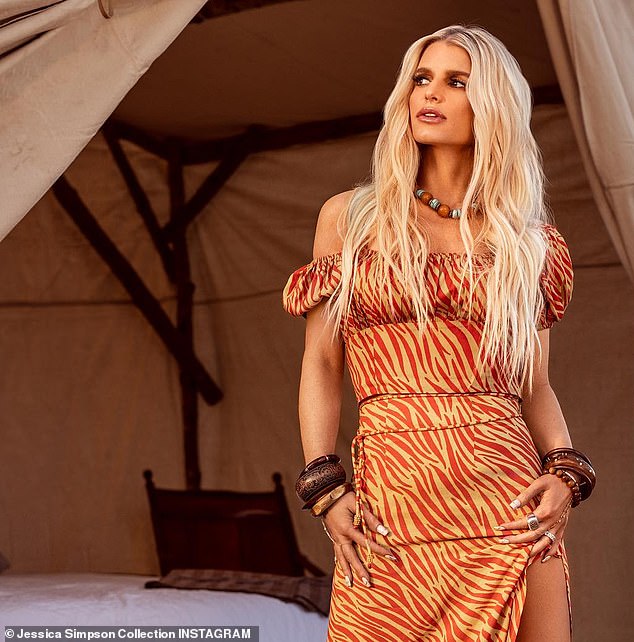 On Tuesday, Jessica Simpson, 42, posted a gorgeous snapshot to Instagram.
Posing wildly in a tiger-print dress with a high split up the side, Jessica Simpson once again proves why she is a "Hollywood It Girl"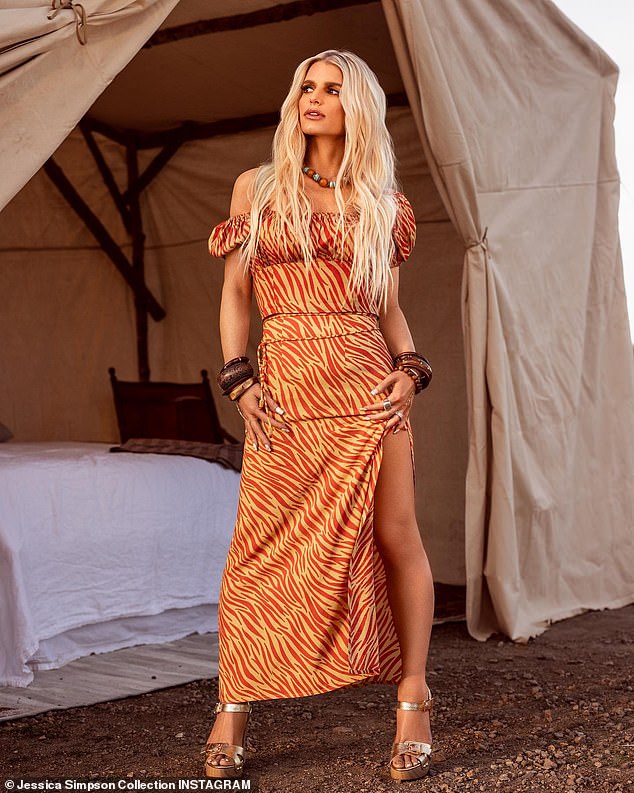 The 42-year-old fashion designer was spotted wearing a new Jessica Simpson Collection summer dress with a high split that showed off her toned legs.
The lengthy gown featured a mustard and maroon tiger design and cinched at the waist to highlight her small form.
Her long white blonde hair was worn down over her shoulders as she stood in front of a cabana, which she was also photographed in last week.
'Savored Sunsets ☀️Our favorite new summer set is a take on a wild print! Wear each piece on its own or together – style it like @jessicasimpson with the classic Therisa platform and vintage wooden bangles,' the caption stated.
Wood bracelets on each hand, rings on her fingers, and a hefty beaded necklace completed the ensemble.
And the siren added six inches to her height with gold platform heels with a cork sole.
She was last spotted in the same location wearing a leopard print dress.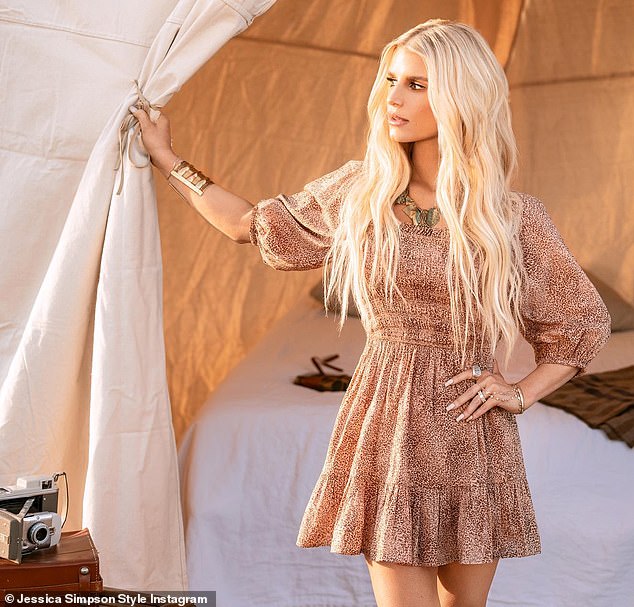 'A golden sunset and wild new arrivals. @jessicasimpson glows in our Aldan dress in winding leopard. Head to the site for the full edit,' added the singer in her caption.
The actress has been promoting her new summer collection all month, acting as her own best model.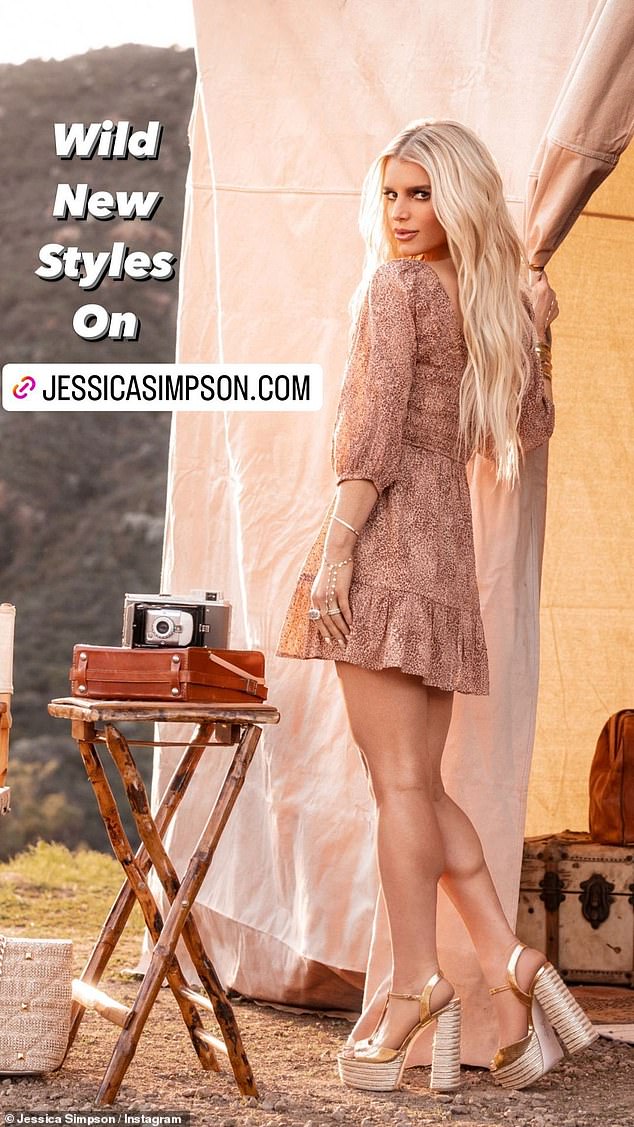 The Jessica Simpson Collection is a clothing and accessory company for ladies and juniors.
Apart from apparel, the business also sells accessories, shoes, perfume, and luggage.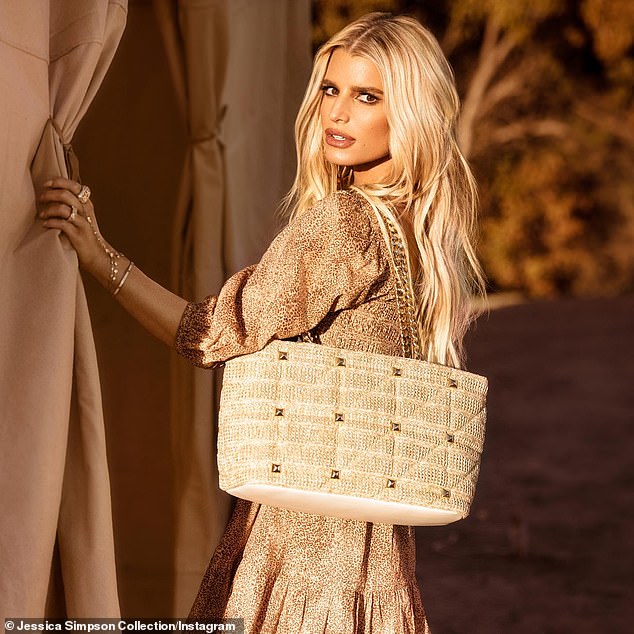 In 2005, the company debuted as a sneaker collaboration with Nine West co-founder Vince Camuto. Simpson began adding to the brand's existing 22 different licenses as a result of the success that followed.
In 2010, the collection made $750 million, making it the most profitable celebrity apparel company.
READ MORE: