Jennifer Lopez has shocked her fans by posing for a nude photoshoot for her Revolve shoe collection, covering her modesty only with extremely long hair extensions.
The completely nude photo of Jennifer Lopez promoting her shoe line has gone viral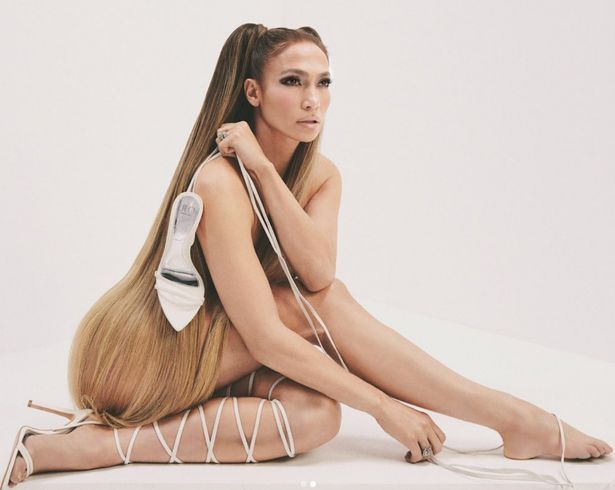 Celebrity looked stunning as she posed scantily clad, covering up with her long hair. J. Lo hid her breasts with her arm and her derriere with her long hair while showing off her incredible body.
She carried a stiletto sandal from her upcoming shoe line over her shoulder, adding a touch of glitz to her otherwise chic ensemble.
The 53-year-old went for a dramatic smoky eye in dark grey, a matte pink lip, and a dusting of bronze on her cheekbones for a "full-on bedroom smoulder" look.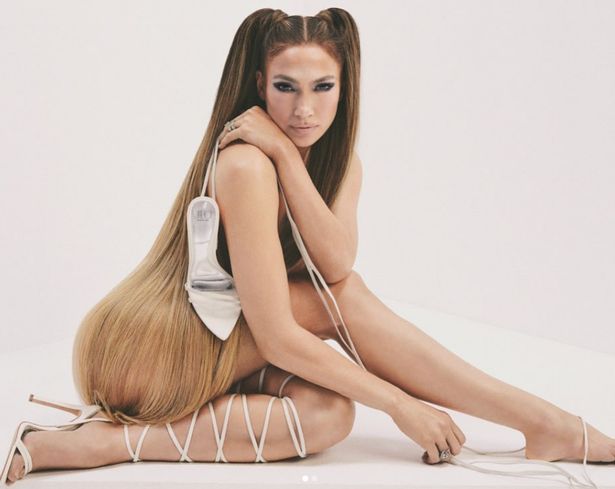 The singer wrote, "Starting the week right" in the caption of the steamy photo.
Followers flocked to the star's comments section to gush over her beautiful photos.
A supporter recently exclaimed, "These new J-Lo visuals are giving us life!"
"The hair is living for it," wrote another.
The legendary actress has been known to bare all before for the camera.
Earlier this month Jennifer Lopez was spotted wearing nothing but a towel while discussing her secret to youthful skin and showing off some 'adorable jewelry'.
Jennifer Lopez 'jumping out of the shower' with a BEN necklace to promote her anti-aging skincare routine.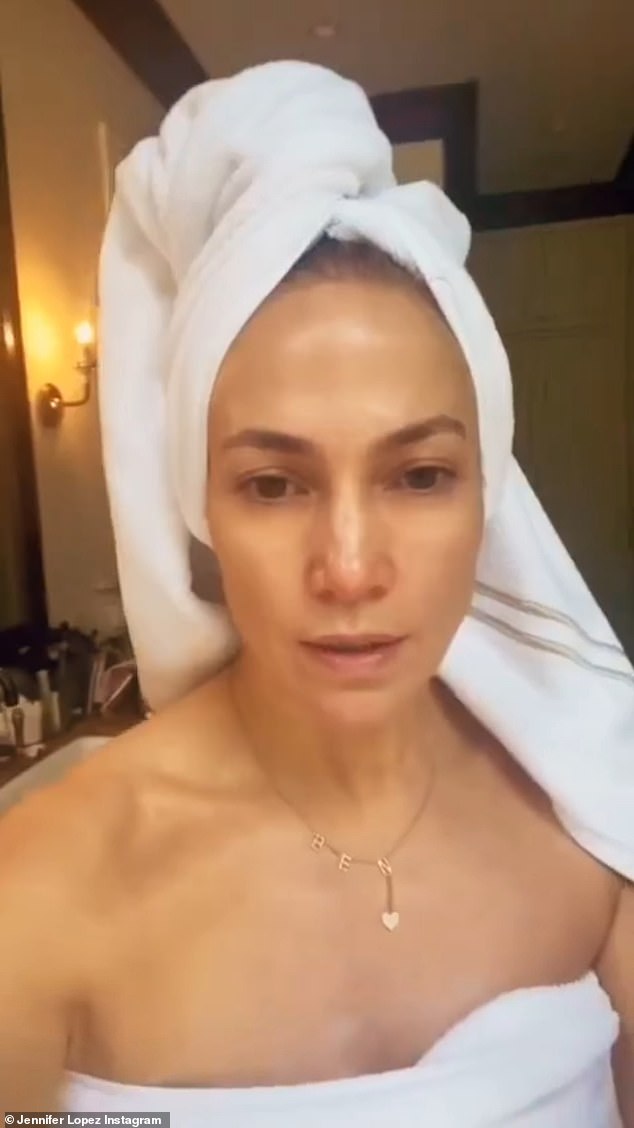 She modeled a gold necklace with the letter Ben on it for her new husband, actor Ben Affleck. A pendant in the shape of a heart was also included.
The Bronx-born beauty was completely undressed except for a white towel wrapped around her chest, and she claimed to have "just jumped out of the shower."
The actress had a towel wrapped around her wet hair as well. As she felt her skin had improved after using her That JLO Glow skin serum, she went makeup-free.
RELATED :