Jennifer Lopez almost made a big mistake by wearing a daring cut-out gown to an event.
On her Instagram page, Jennifer uploaded two photos showing her wearing a daring cut-out gown. Most of the dress was black, but there were two areas of silver fabric as well.
A large cutout ran from the bottom of her stomach all the way to her chest and was centered on the silver fabric encircling her waist and chest.
During the pictures, the star posed on the floor and showed off her glamorous makeup and silver earrings.
She wore the outfit to the 2023 Eastern Congo Initiative Poker and Blackjack Tournament with her husband, Ben Affleck, who wore a blue suit and black shoes.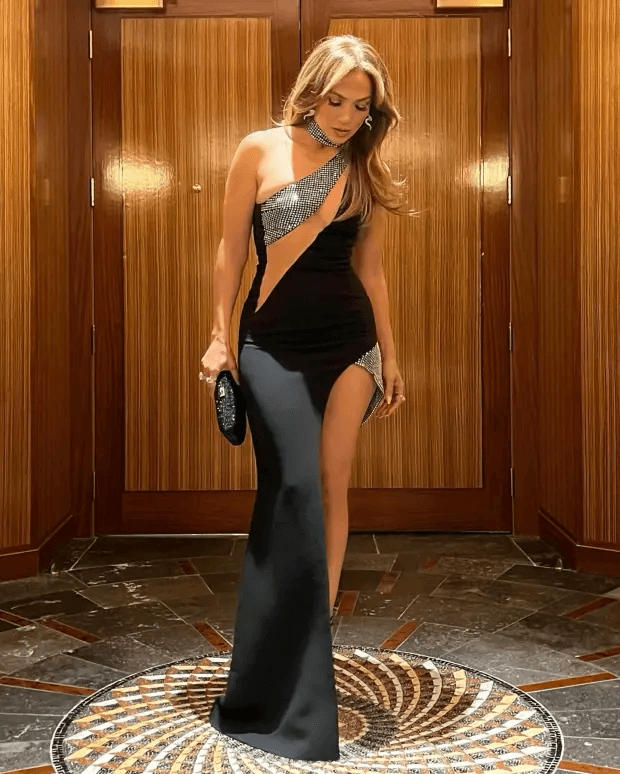 There was a lot of love for Jennifer and the photos in the social media comments.
"You look so stunning! I know something amazing is coming and I'm so excited," said one person.
There was another comment: "Gorgeous! Leaving half the fandom breathless."
Another wrote: "You've always been beautiful."
Another said: "One thing about Jennifer is that she looks amazing every time."
"You're looking amazing with this look," another said.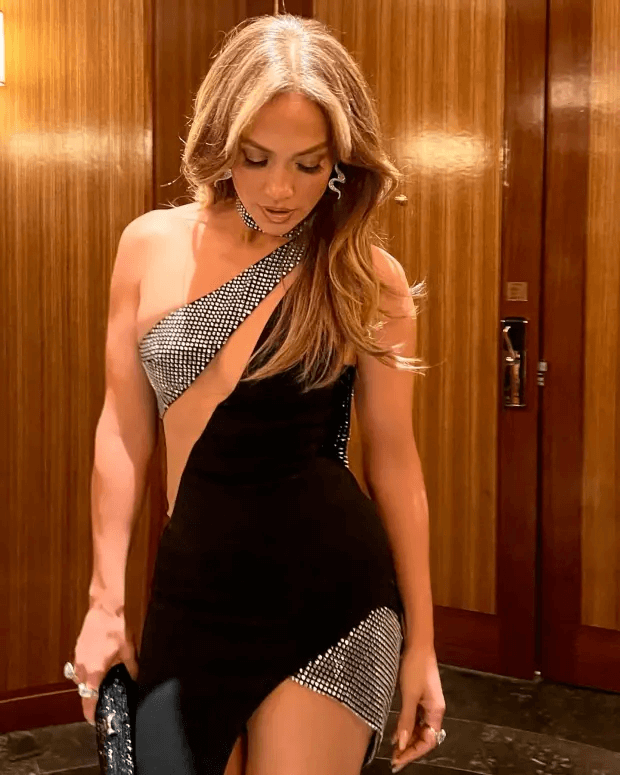 Late last month, Jennifer Lopez shook everyone when she showed off her figure in a beautiful green dress worn on a romantic date with Ben Affleck
The star posed up a storm before stepping out with husband Ben Affleck in a see-through dress that showed off every inch of her enviable figure.
In a glamourous snap, she posed with her hair styled in loose curls and her makeup perfected while holding a gin glass as she gazed into the camera lens in silver sandals and a strappy silver top.
Her incredible picture was posted to social media platform X along with the caption: "Date Night".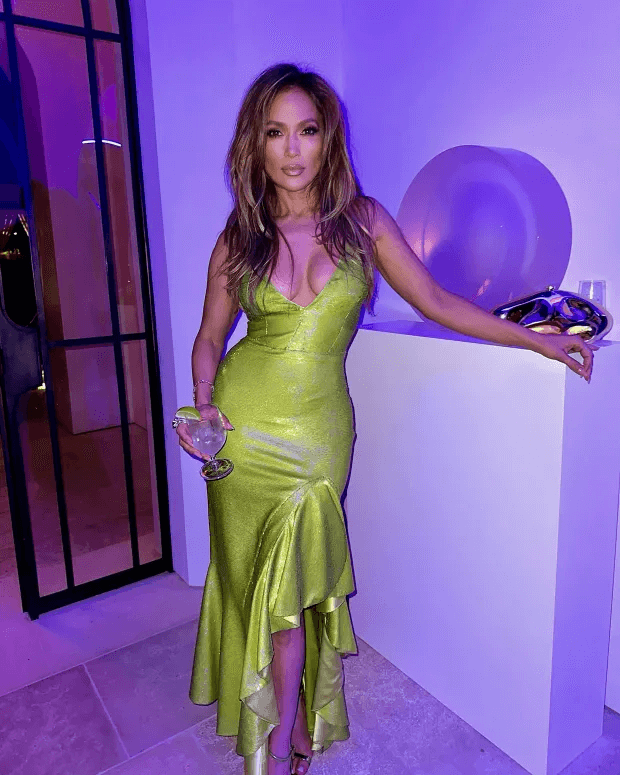 Read next :
About Jennifer Lopez :
The American actress, dancer, and singer Jennifer Lynn Affleck (born July 24, 1969), also known as J.Lo, joined In Living Color in 1991 as a fly girl dancer, and remained a regular until 1993, when she decided to pursue a movie career.
In 1997, she became the first Hispanic actress to earn more than one million dollars for a film with Selena. She went on to star in Anaconda (1997) and Out of Sight (1998), becoming the highest-paid Hispanic actress in Hollywood.