In a photo posted to her social media accounts, Britain's Got Talent judge Amanda Holden poses behind the scenes at the Heart Radio headquarters in London.
In her Instagram story, Amanda posted several stunning photos before explaining the reasoning behind her white look in a short clip.
She explained: "This gorgeous little number is from Reiss.
"I think it's like the perfect Wimbledon dress. It's navy. This is actually navy and white, it's linen, [it's got a] cute little split.
"I've got a weird day today. I'm working this morning and then i've got something at school for my youngest daughter.
"So I thought it was the perfect thing to wear from that and I'm wearing a lovely heel that's not too high for once so I feel quite comfy even though I'm absolutely gutted."
Before blowing a kiss at the camera, she said: "It's decided to tip it down. But it's still very close."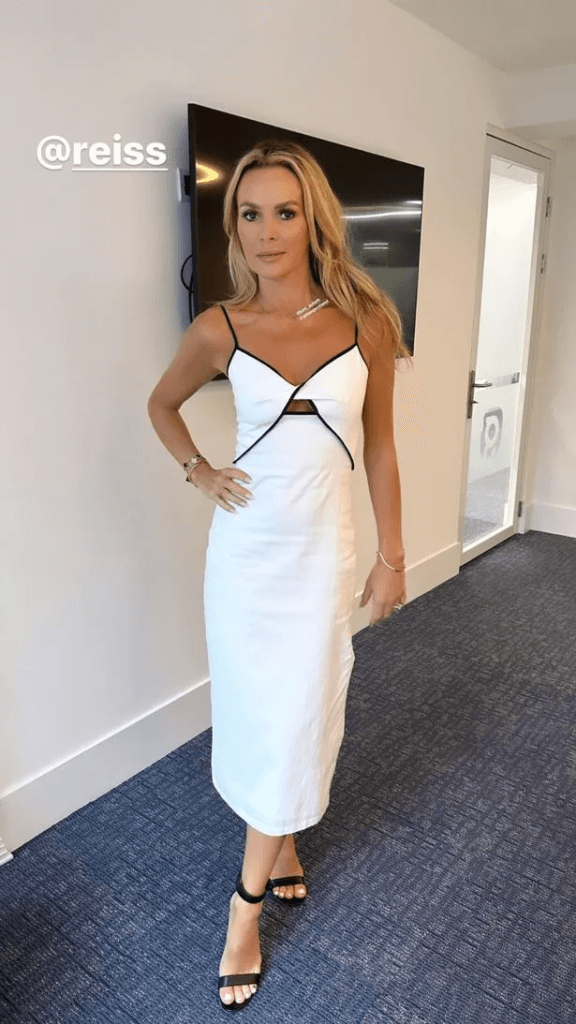 Read next : 
About Amanda Holden :
Amanda Louise Holden is an English media personality, actress and singer. Since 2007, she has been a judge on the television talent show competition Britain's Got Talent on ITV. She also co-hosts the national Heart Breakfast radio show with Jamie Theakston on weekday mornings.