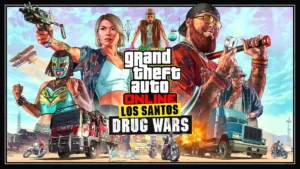 Rockstar Games patched out the GTA Online Taxi God Mode glitch earlier this week, and less than 24 hours later, players found another workaround
GTA Online God Mode glitch is back
Game-breaking bugs are nothing new in GTA Online, and God Mode glitches aren't either. For those who are unaware, these exploits typically make players indestructible or grant other abilities, such as the ability to fly or never run out of ammunition.
Recently, players in Los Santos have taken advantage of yet another God Mode glitch, rendering certain GTA Online citizens completely untouchable. In essence, they could utilize the new Taxi Work Missions to execute a new God Mode exploit that transformed players into unkillable taxi drivers.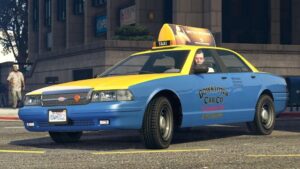 After a week of invincible Taxi Drivers, Rockstar finally released a background update that fixed the God Mode Glitch and a few other bugs. At least, that's what they thought, because players have already discovered another workaround, according to Rockstar community insider Tez2.
To prove it, one of his followers replied to Tez2's original tweet, demonstrating that the glitch was still active. However, we are unsure of the procedure for activating the latest god mode workaround.
godmode not patched pic.twitter.com/VFb8mhQC3g

— Bug 🐾 (@NoxProtogen) February 8, 2023
Eventually, Rockstar will release a patch to fix the latest God Mode glitch, but how long it will take for them to fix the God Mode glitch in Taxis is anyone's guess. Evidently, players were not deterred by the prior patch, so we can expect Los Santos to be plagued by unkillable griefers for at least another week.
That should cover everything you need to know about the most recent God Mode glitch in GTA Online.
About Grand Theft Auto Online
Grand Theft Auto Online
Developer(s)
Rockstar North
Publisher(s)
Rockstar Games
Director(s)
Leslie Benzies
Producer(s)
Andy Duthie
Designer(s)
Leslie Benzies
Programmer(s)

Adam Fowler
Daniel Yelland
Robert Trickey

Artist(s)
Aaron Garbut
Series
Grand Theft Auto
Engine
RAGE
Platform(s)

PlayStation 3
Xbox 360
PlayStation 4
Xbox One
Windows
PlayStation 5
Xbox Series X/S

Release
Genre(s)
Action-adventure
Mode(s)
Multiplayer