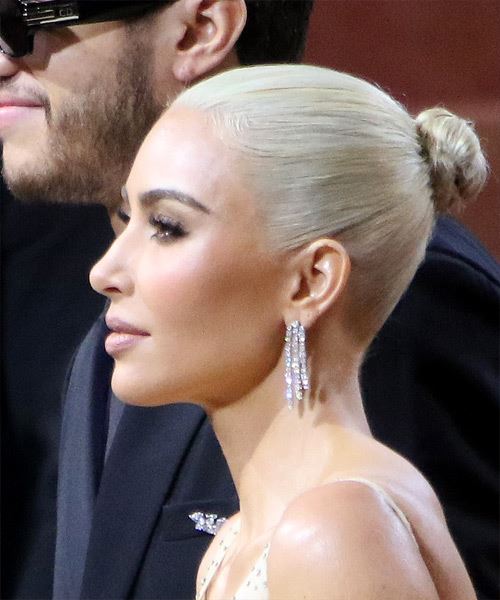 Kim Kardashian cried as she spoke about the mental and emotional toll Kanye West's divorce has taken on her.
Kim Kardashian cries over Kanye West and accuses him of spreading rumors she had an affair with Drake when they were married
After six years of marriage and four children together, Kim, 42, tells her mother Kris Jenner in the opening episode of Hulu's The Kardashians that she is "exhausted" by Kanye's conduct.
During their marriage, she says, he spread rumors that she had an affair with Drake, a rapper who has a history of dispute with Kanye.
The stress he's caused has manifested itself physically for the SKIMS founder in the form of 'anxiety episodes' and psoriasis outbreaks, she says.
Kim also gets upset while discussing how her ex-husband 'looks down on [her]' because of the sex tape she made in 2007 and how he 'brings it up' whenever he can.
She tells Kris angrily that "all of his shenanigans" will be far more destructive to the kids one day than her tape.
She adds that she has had to put up a brave front for the sake of her four children, who are uninformed about their father's actions and who frequently listen to his music in her presence.
"And by the way, I'm the one where s**t can be going down and I get in the car and everyday the kids want to blast dad's music," she says to Kris.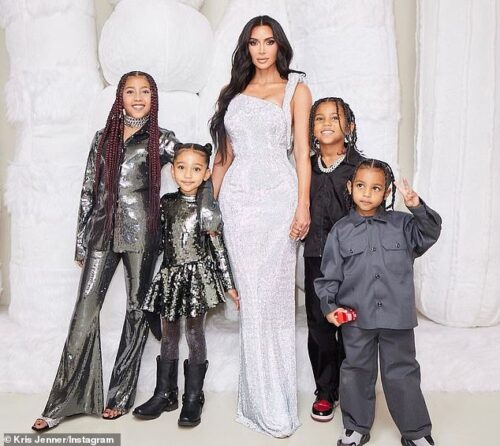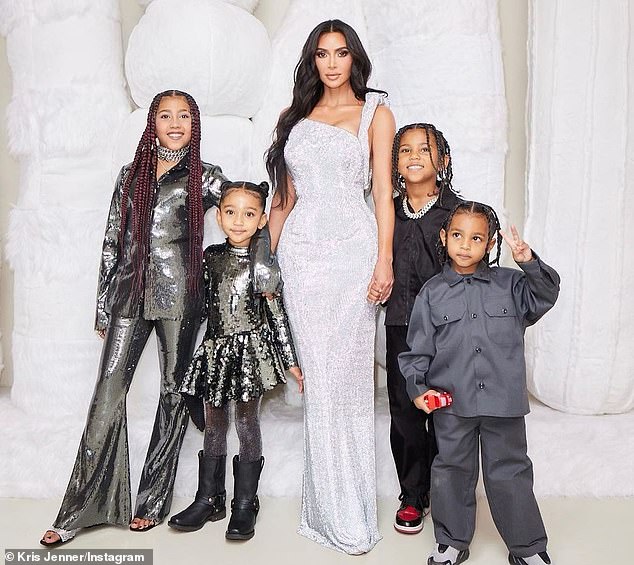 "And I'm like, "He's the best! Yeah!" And I put it on and we're singing along and inside I'm like dying because I will be his biggest cheerleader to them forever and one day they will see for themselves and I will answer whatever they want me to."
Finally, she tells her mom that "The one who does interviews saying they're my "forever protector" is the one hurting me the most."
Kim says Kanye started a rumor that "I was hooking up with Drake, that I was having an affair our whole marriage."
"He openly accused me of that,' she continues. So, the person whose reputation it is their job to defend would publicly accuse me of infidelity for the duration of our marriage."
"I really can't wrap my head around how he thinks he is a protector."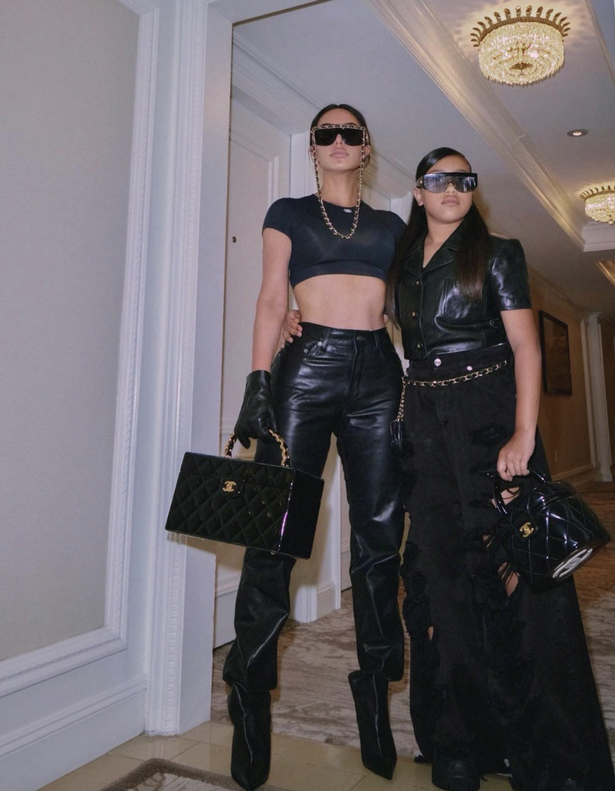 Kim also brings up how Kanye is overprotective of his own reputation while showing no such concern for others.
My best guess is that Kanye will occasionally ask me, "I think sometimes Kanye will say to me, "Can I have approval on what you say about me on your show?"
"And I will say, "Well, you just talked about me in this song, this song, this interview, this interview and you didn't ask my permission."
"And I never say anything bad, I never say anything negative. If I say, I'm exhausted, I feel guilty about that. I am f**king exhausted."
"Can we all please stop acting like idiots for a change?" Kim exclaims, fighting back tears that are evident in her trembling voice.
"So I can lose it, just once. I want to lose it once. I want to have a bad day and I can't."
Kim breaks down in tears as she explains why she "can't even be overwhelmed and have a bad day because no one else has theirs s**t together."
Kris acknowledges that Kim is 'under a lot of stress' right now.
"I don't even think you realize the weight of the world is on your shoulders."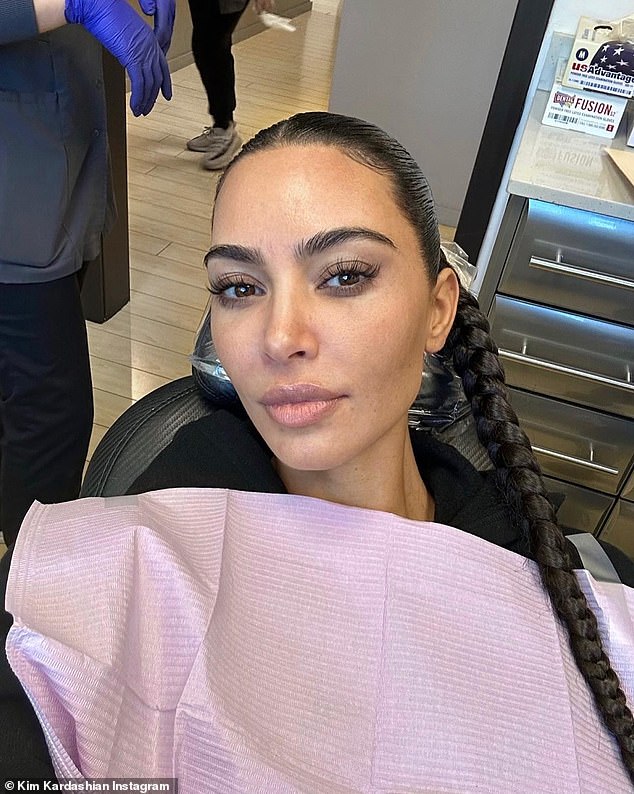 "And I don't even know why I feel bad,' says Kim. 'I don't know what to do and I don't want to be a part of this narrative."
"And it's like when is this ever gonna end? Like it never will."
Kim says it's always "so intense" with Kanye, and she has no desire to get into a public feud with him.
When it concerns other people and does them harm, 'I feel like I have to do something especially when it involves other people and it hurts other people. Hurt me, just keep it with me."
The phrase "I am stuck with this for the rest of my life" comes from what she says to Kris.
Kris retorts, "You can't control someone else's behavior you have to look at the history of this. We were there for him for so many years."
"And then you finally decided that you couldn't take it anymore and that it wasn't in the best interest of you or your children."
"You got a divorce. You did the only thing you could do," the matriarch says.