With a teasing video from the golf course, Grace Charis is capturing her fans' attention.
A rising star in the golf influencer game, Grace has over 1.6 million followers on Instagram and a YouTube channel with over 754,000 subscribers.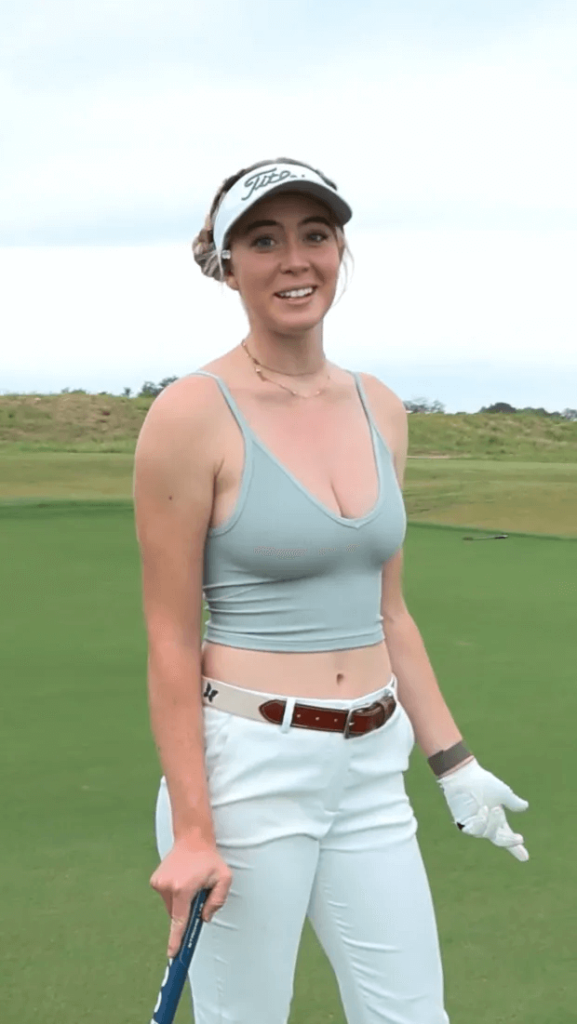 Grace was seen taking a long-distance shot with a driver in the video.
While wearing a braless crop top and white pants, the social media star chipped the ball out of a sand trap and practiced putting.
The caption of Charis' post read, "When playing golf…," and fans raved about it.
A writer wrote: "Beautiful," another said. "It would be impossible to play against you.
Your concentration levels would be off the charts," a third said. "It's one of the reasons I love golfing," another concluded.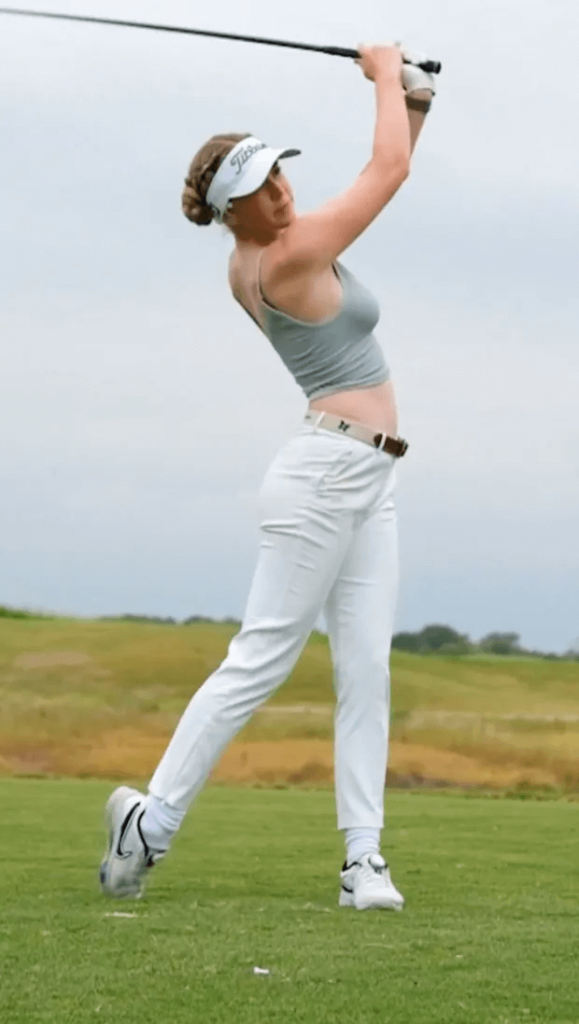 As one of the most famous golf influencers in 2023, Charis wants to take her game to the next level.
According to the 22-year-old, her mother encouraged her to take up golf as a hobby.
"I actually didn't start playing golf until college.
"It wasn't until my mom encouraged me to give it a try that I even considered playing.
"I had always been into sports growing up, but golf was never on my radar.
"But after giving it a shot, I quickly fell in love with the game.
"It was a steep learning curve, but with the support of my family and coaches I was able to improve and achieve some success on the course", Charis said.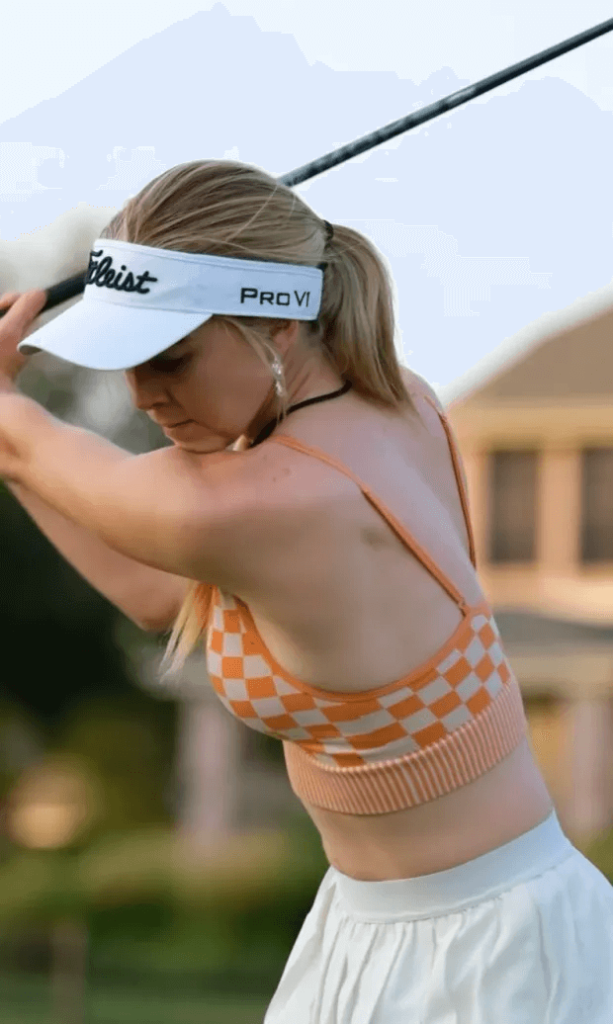 Read next :