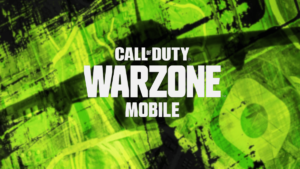 One leaked footage from the early testing phase of Warzone Mobile has left players in awe of the game's visual quality. Read on for more information.
Incredible Warzone Mobile leaked footage left players speechless
Might need to find a way to play Warzone Mobile again

THIS is what it looks like now???? pic.twitter.com/ceyUy8BxYZ

— NYSL Bobby (@RealBobbyPlays) January 29, 2023
After being released in Australia for the first wave of public play in November, the rest of the world is eagerly awaiting the opportunity to play Warzone Mobile. However, additional testing has revealed that the graphics and overall gameplay look exactly like old Verdansk footage.
The gameplay, which was originally shared on YouTube, has now gone viral on social media, with Content Creators sharing their awe.
The video shows a player playing Warzone Mobile with a controller port and a smartphone. Despite many people believing that this could be played on an emulator, NYSL content creator "BobbyPlays" refuted this, claiming that they do not yet exist.
Warzone Mobile footage has piqued players' excitement
Comments like "That's actually INSANE," "Damn, that's amazing," and "Wow, they stepped it up" flooded in after it was revealed that the current game mode (Blitz) supported 45 players while still looking amazing.
Some players even thought the video was taken from a PC during the height of the Verdansk outbreak, but were impressed by the apparent functionality of the UI and graphics on the mobile device. Warzone Mobile was always going to be a risk, but if this pans out, it might be able to fill the void left by the departure of Verdansk.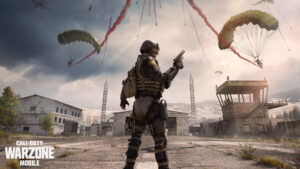 With its success, Call of Duty fans have predicted that Warzone Mobile will overtake the handheld multiplayer title and even rival Warzone 2 – which is in dire straits before Season 2.
About Call of Duty: Warzone Mobile 
Call of Duty: Warzone Mobile is an upcoming free-to-play Call of Duty game that will be released on May 15th, 2023. It is a mobile-optimized version of Call of Duty: Warzone that features cross-progression with Call of Duty: Modern Warfare II and Warzone 2.0.