Fans of golf influencer Bri Teresi have praised her for revealing her complexion after a night of swimming in this social media photo shoot.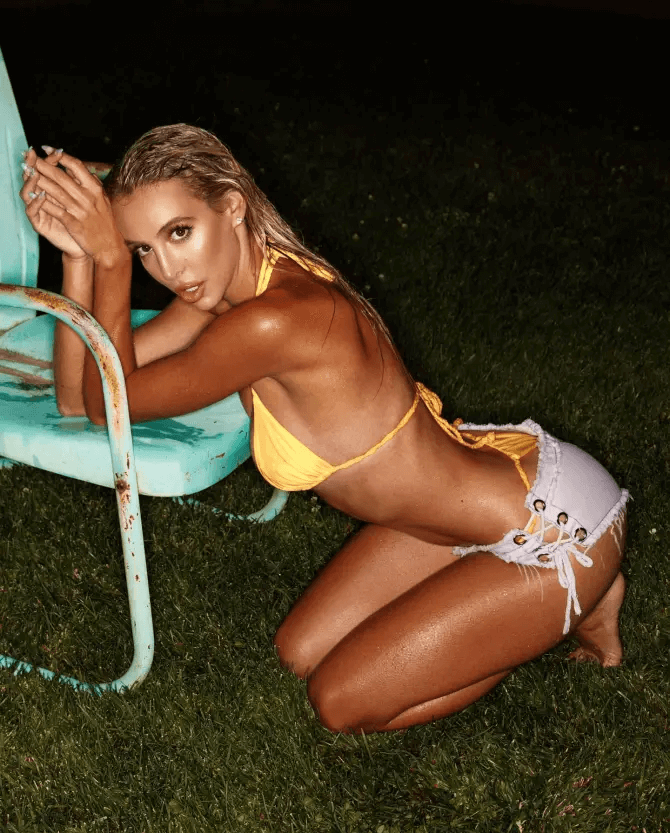 Bri Teresi has 1.6 million Instagram followers and counting.
She captioned the Instagram snaps "Night swims" in her yellow bikini and laced-up shorts.
With a light blue chair, the leggy golf influencer posed for the camera while kneeling on the grass.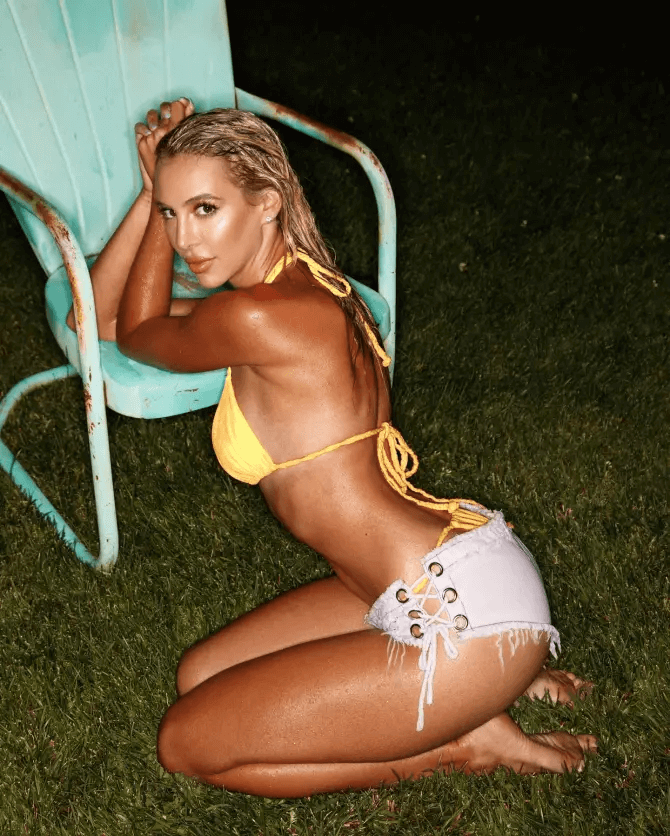 A commenter wrote: "I am loving these shots."
Another said: "Tan baby."
A third wrote: "You are simply stunning."
A fourth added: "Hello, beautiful."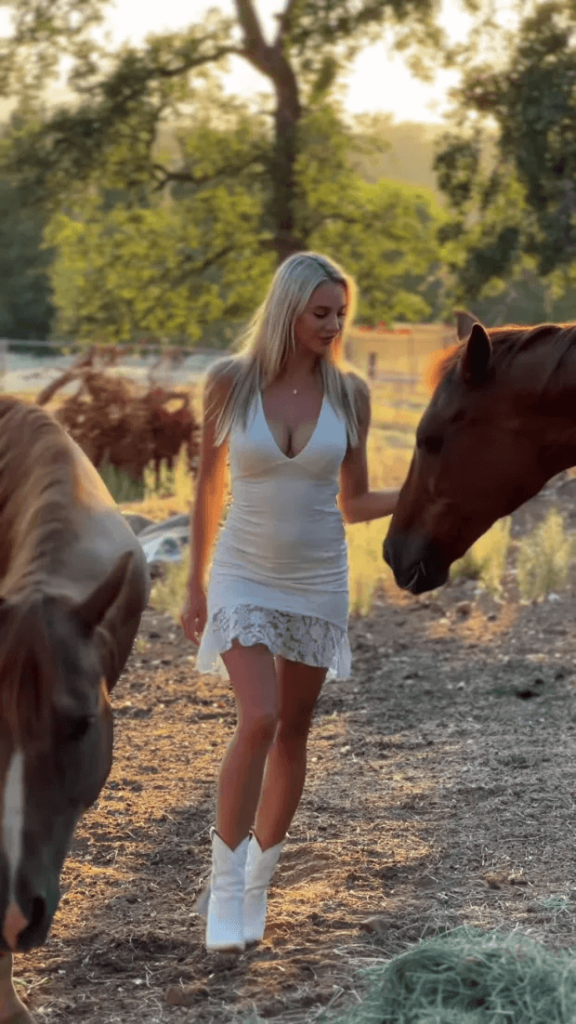 Read next :
About Bri Teresi  :
Bri, who is currently in Europe with college friend Hannah Mitterberger, has been spotted playing at the Real Club Valderrama in Andalucia, as well as the San Roque golf course in Cadiz.