Grace Charis, 22, showed off her bikini body over the Italian seas during her visit to Italy for the 2023 Ryder Cup.
A rising star in the golf influencer game, Grace has over 1.6 million followers on Instagram,  670,000 on Twitter and a YouTube channel with over 754,000 subscribers.
On her Instagram story, Charis uploaded a picture of herself on a boat with the Italian sea in the background, where she often posts golf and glam content.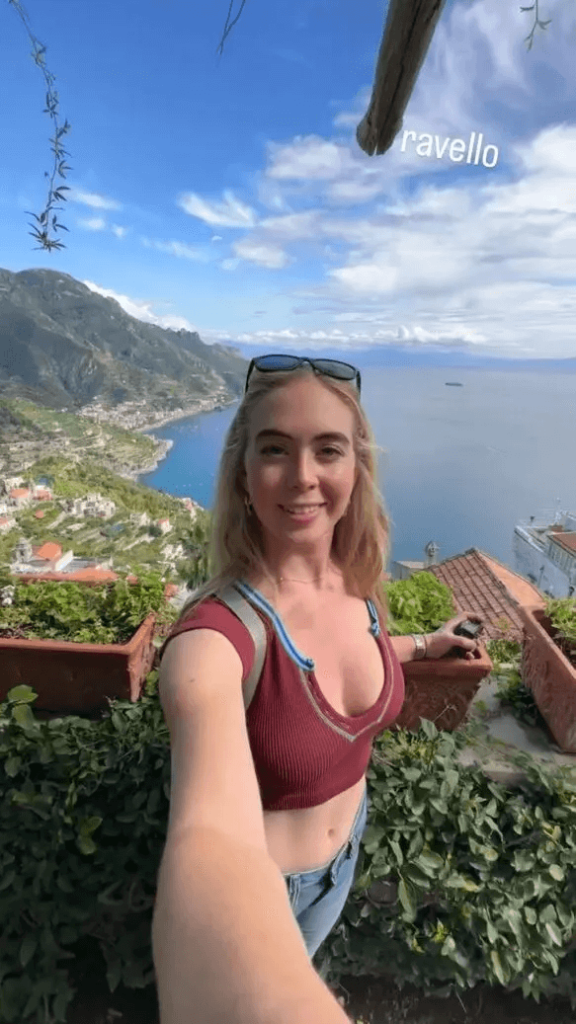 She wore an orange and yellow two-piece bikini on the tender, and her fans could not stop complimenting her look.
An individual wrote: "So beautiful."
Another said: "European beauty." Another added: "Superb."
A fourth wrote: "Yes, please."
The Ryder Cup begins this Friday, September 29, and runs until Sunday, October 1.
This year's matches will be played at Marco Simone Golf and Country Club in Guidonia Montecelio, northeast of Rome.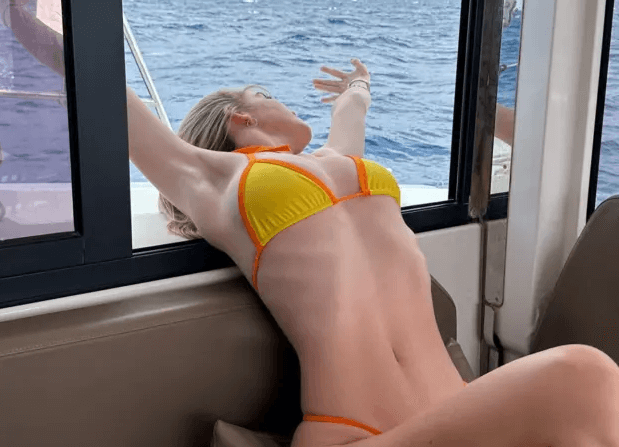 As one of the most famous golf influencers in 2023, Charis wants to take her game to the next level.
According to the 22-year-old, her mother encouraged her to take up golf as a hobby.
"I actually didn't start playing golf until college.
"It wasn't until my mom encouraged me to give it a try that I even considered playing.
"I had always been into sports growing up, but golf was never on my radar.
"But after giving it a shot, I quickly fell in love with the game.
"It was a steep learning curve, but with the support of my family and coaches I was able to improve and achieve some success on the course", Charis said.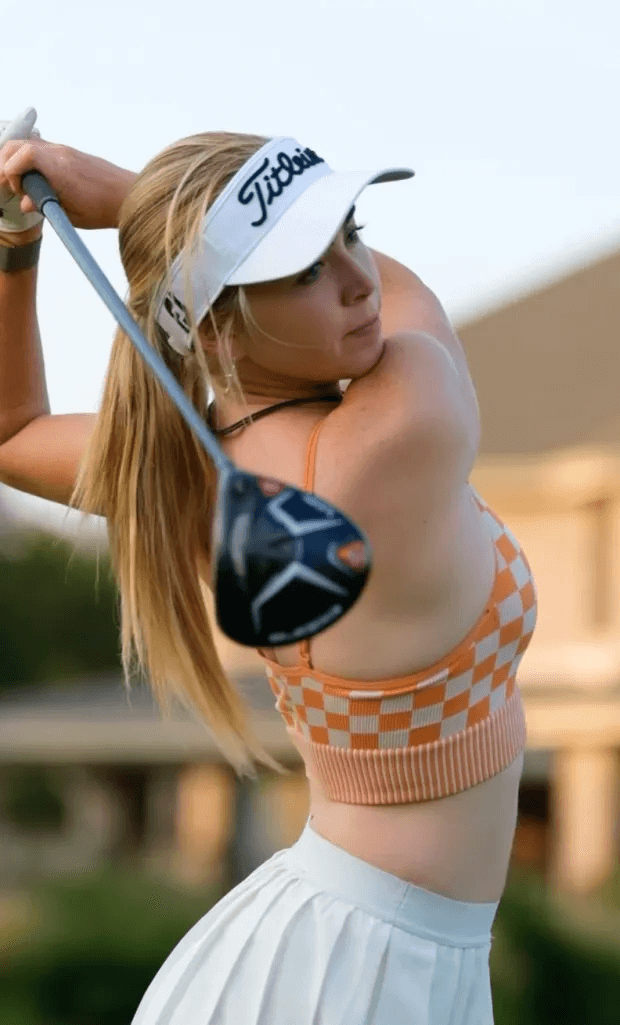 Read next :