During a recent video from the golf course, Grace, 22, licks her lips and wears a low-cut outfit, showing off her golf skills.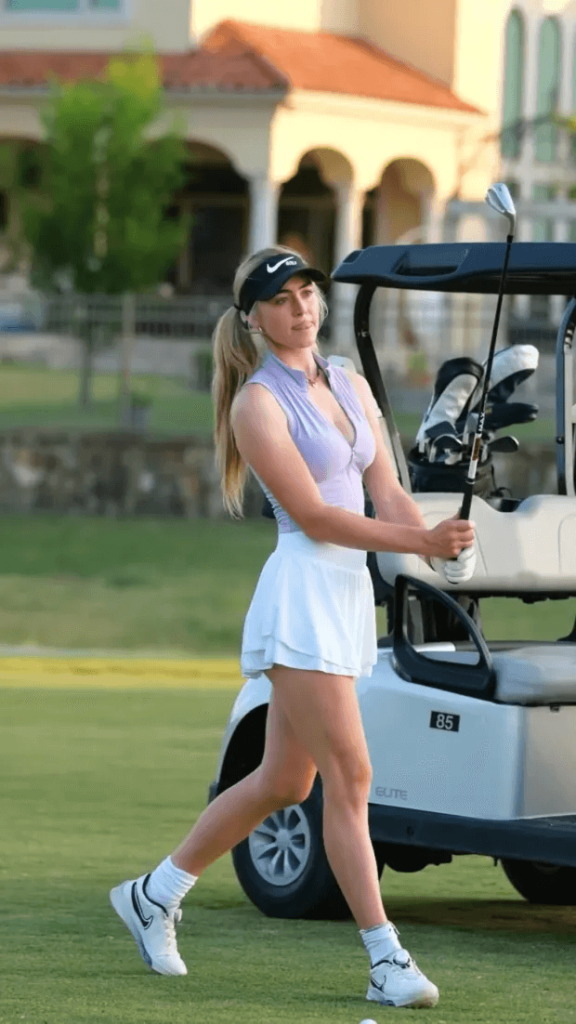 In a low-cut zip-up top, white skirt, and visor, Charis licked her lips as she lined up her target in the distance.
While lining up a putt, Grace almost suffered a wardrobe malfunction.
A rising star in the golf influencer game, Grace has over 1.4 million followers on Instagram and a YouTube channel with over 754,000 subscribers.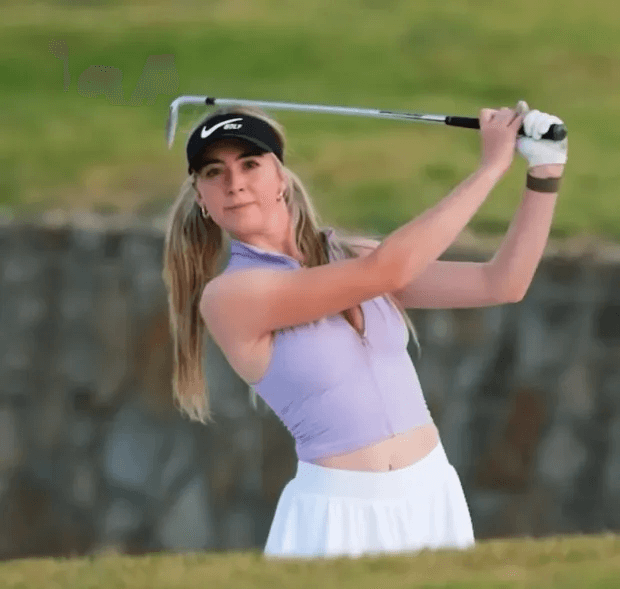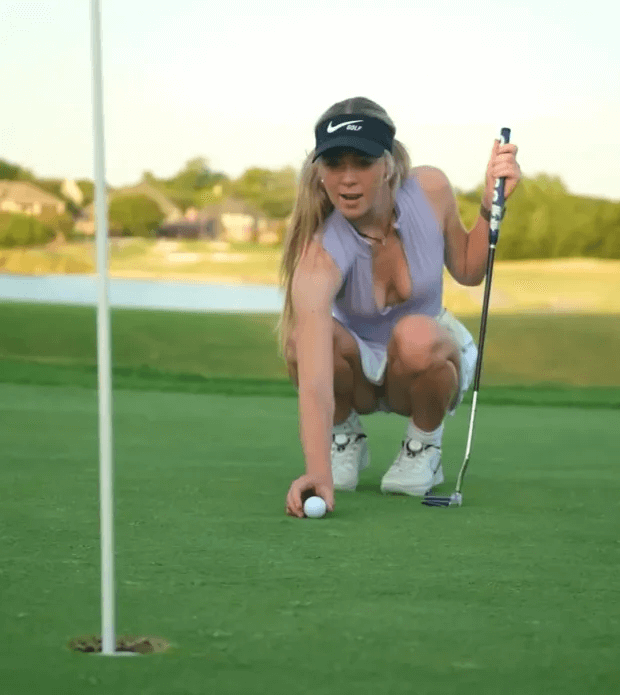 In a recent post on social media, she posed in a barely-there orange and yellow bikini.
The comments section was flooded with admiring remarks.
One wrote: "Looking good in orange!" "I love that smile on that beautiful woman." "You've got a rockin' body."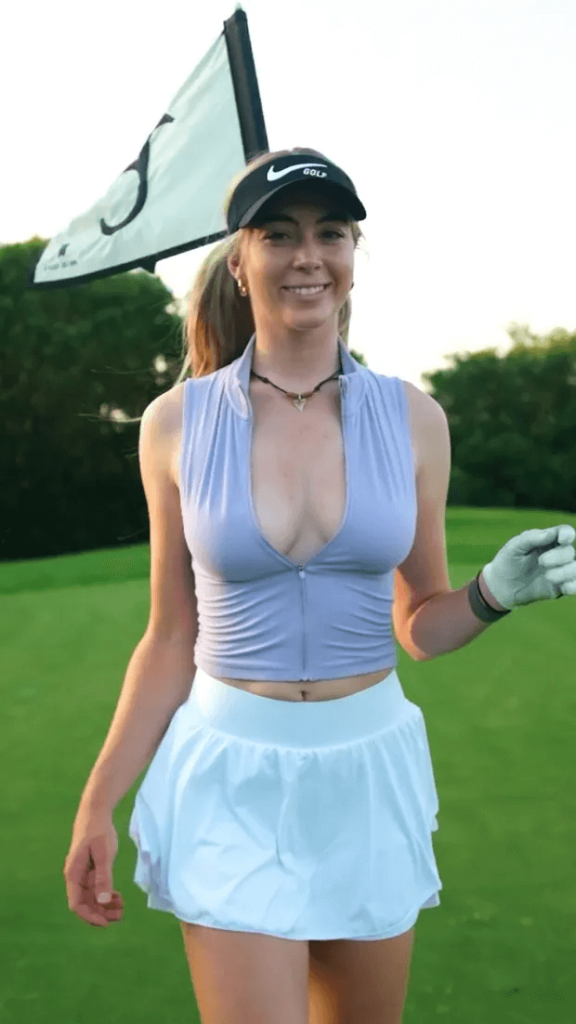 As a college student, Grace says her goal is to become a professional golfer in the future. Her mom introduced her to golf at an early age.
Read next :